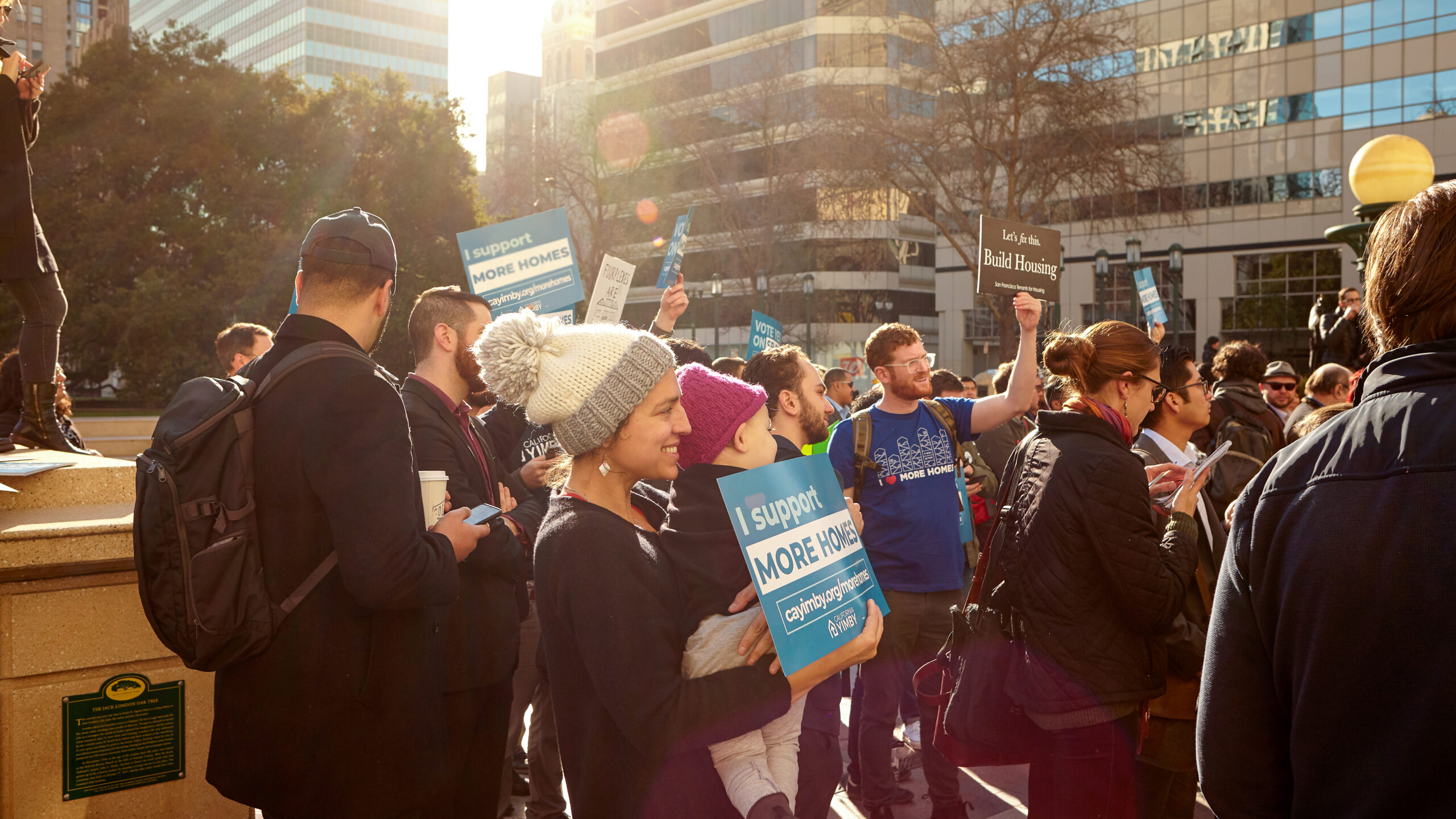 Let's Make California for Everyone
About California YIMBY
We're building a movement of people who fight for more affordable, inclusive, vibrant communities.
Our Mission
We believe that everyone should be able to benefit from California's boundless opportunity to achieve their full potential. California YIMBY's mission is to make California an affordable place to live, work, and raise a family. Achieving our mission will put California on a path of broad-based economic prosperity, creating vibrant, livable, and inclusive communities for everyone.
Our History
Since our founding, California YIMBY has been at the forefront of major legislative victories that will help end the housing shortage and make California a more equitable, affordable, and livable state.
Stats
Numbers
80,000 members across California
We've built a fast-growing, statewide movement for housing reform.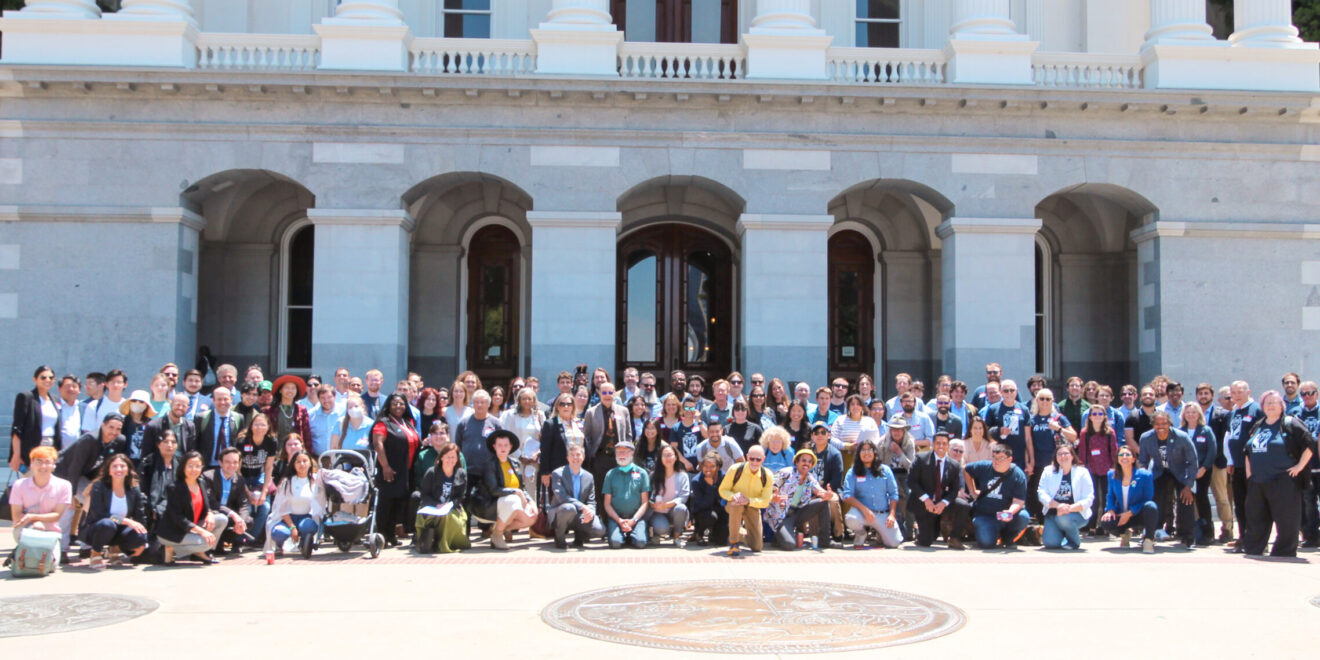 Numbers
66% of voters want more homes near jobs and transit
An overwhelming majority of California voters support state legislation that would result in more homes being built for workers near jobs and transit.
Our Vision and Values
Our vision is of a California where neighbors welcome new neighbors of all backgrounds, and current residents are not displaced from their communities.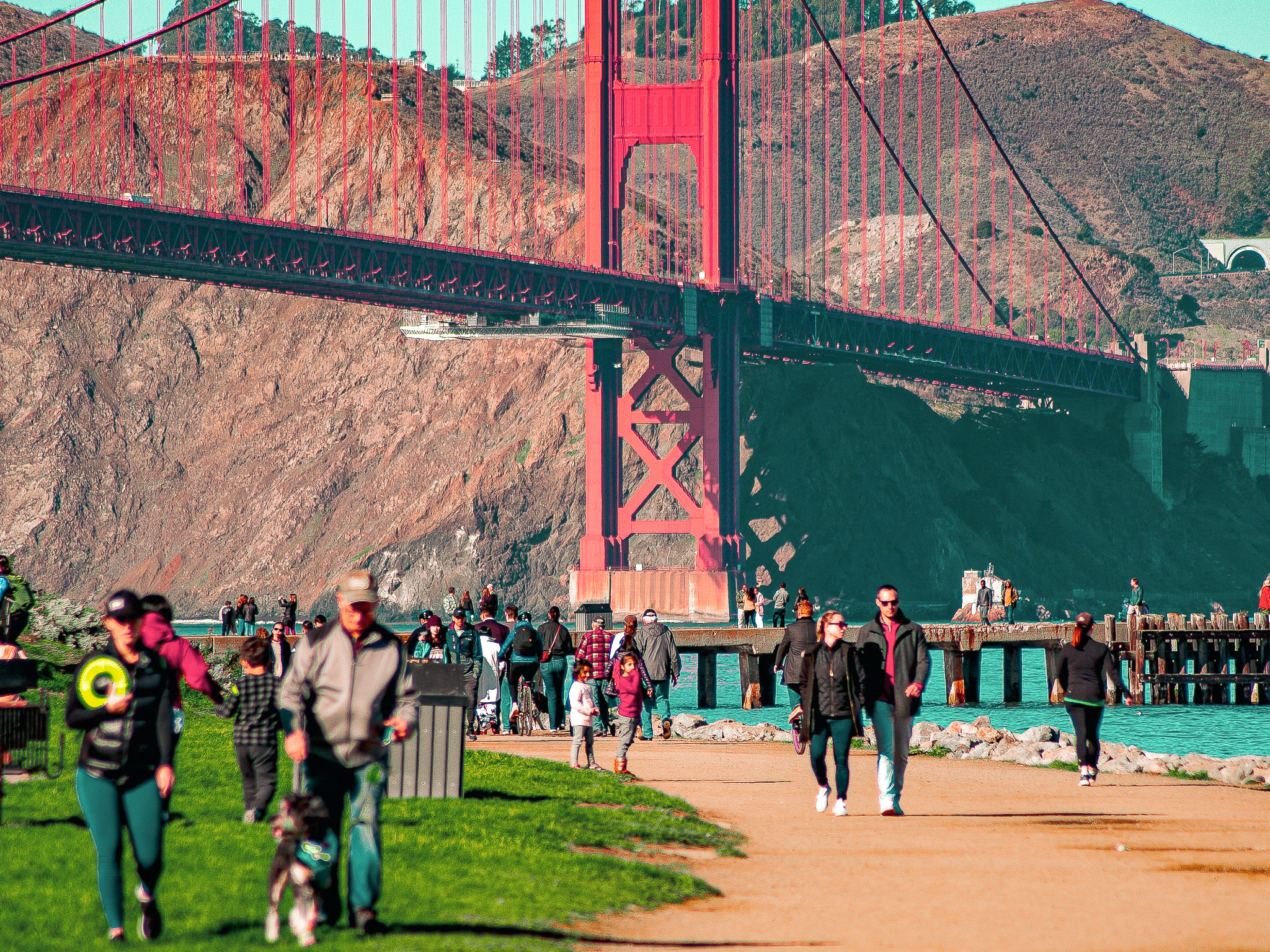 A Record of Legislative Impact
SB 9: California Housing Opportunity & More Efficiency
(HOME) Act
SB 9 would allow two homes on every property zoned for single-family homes in California. By streamlining the process to split a lot or create a duplex this bill could lead to a substantial increase in the amount of housing available.
SB 10: Missing Middle Housing Near Jobs
and Transit
Allows cities to streamline upzoning of lots near jobs and transit. By enabling cities to increase the density of these lots up to 10 units without triggering an environmental review, this bill makes it easier to build homes for families.
SB 477: The Housing
Data Act
SB 477 creates a systemic, statewide approach to gathering and analyzing data about the impact of state housing law. The Housing Data Act will require local governments to track and report when they approve a home as a result of state law.
SB 478: The Housing
Opportunity Act
Removes artificial barriers cities establish that have the effect of reducing the number of homes that can be legally built on a property by establishing minimum standards for technical issues such as floor area ratio and minimum lot sizes.
SCA 2: Article
34 Repeal
This bill places a measure on the California state ballot to repeal Article 34, a 1950 amendment to the state Constitution that had the effect of banning public and low-income housing in most California cities.
AB 946: End Tax Deductions for
Vacation Homes
AB 946 eliminates the state Mortgage Interest Deduction for vacation homes and directs the state to use the $230M in savings to help create ownership opportunities for up to 23,000 low-income Californians.
AB 1401: End
Parking Mandates
AB 1401 ends costly parking mandates that can add as much as $80,000 per home to the cost of new housing. These mandates also exacerbate air and climate pollution by creating incentives for more driving and car use.
AB 1075: Missing Middle
Zoning Reform
AB 1075 would make it legal for cities to allow up to 10 homes on lots that currently ban multi-family housing. Multi-family homes are currently banned on over 70 percent of the urban land in California.
AB 602: Development
Fee Reform
AB 602 would increase impact fee transparency and require impact fees to be proportional to the size of a new home so that smaller individual homes pay smaller fees.
AB 889: Property
Owner Transparency
AB 889 seeks to increase transparency in housing by requiring corporate and institutional landlords to report the owners of the corporation or limited liability company that rents out a property.
AB 7: Oppose
If passed by the legislature and approved by voters, ACA 7 would give cities the power to continue policies that fail our state's most vulnerable populations. This would let California cities ignore the state's affordable housing laws.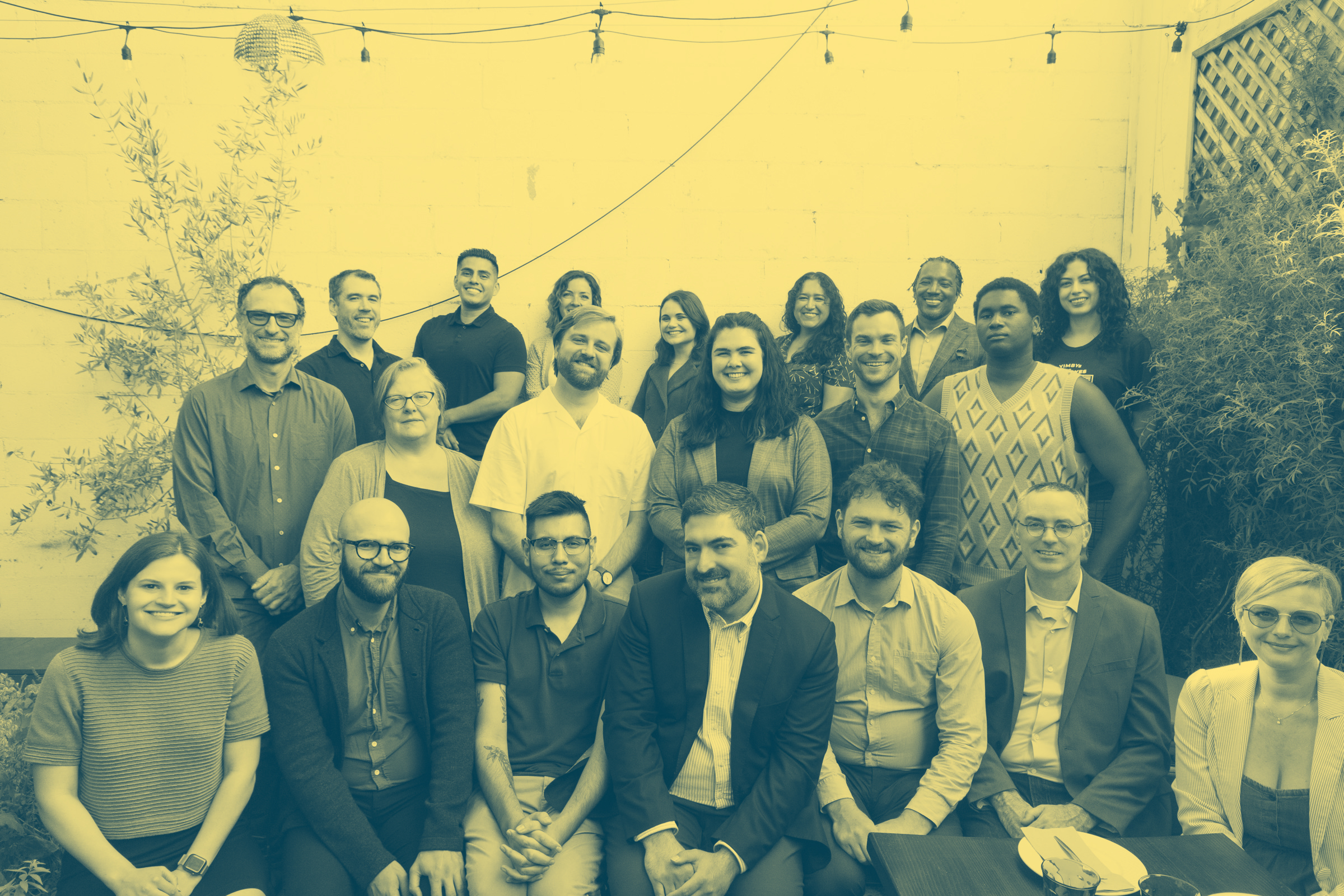 Our Staff
Working to make California more equitable, affordable, and livable.
Meet the Team
Read More