AB 889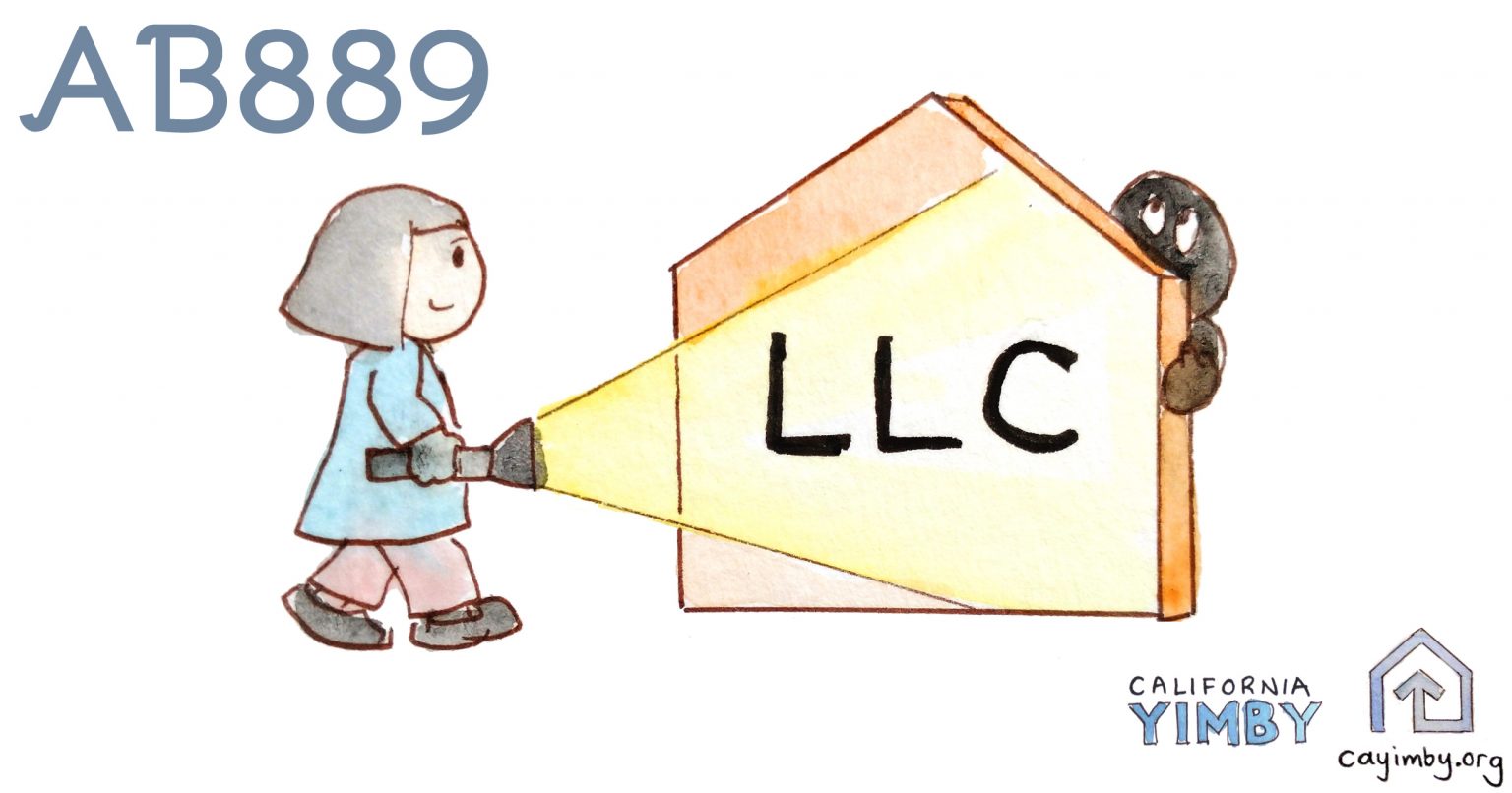 AB 889 seeks to increase transparency in housing by requiring corporate and institutional landlords to report the owners of the corporation or limited liability company that rents out a property.
Low- and middle-income households face historic rent burdens in California, and home purchase prices have never been higher. The housing shortage is leading to increased competition to purchase and rent out single family homes, including from major investment firms such as BlackRock.
According to the Federal Reserve, institutional investors often offer higher bids for housing than conventional buyers. When coupled with the housing shortage, this competition can make it harder for low- and middle-income people to purchase a home. Additionally, some research shows that institutional investors are more likely to evict tenants than other types of landlords.
AB 889 adds a requirement to state corporate registration processes that institutional housing investors identify who is the beneficiary of the company, allowing researchers and policymakers to better understand who owns our neighborhoods.
Resources:
Authors: Gipson (D, AD 64)
Sponsors: Alliance of Californians for Community Empowerment (ACCE), California Reinvestment Coalition, California YIMBY, Housing Rights Committee San Francisco, Neighborhood Housing Services Los Angeles