SB 477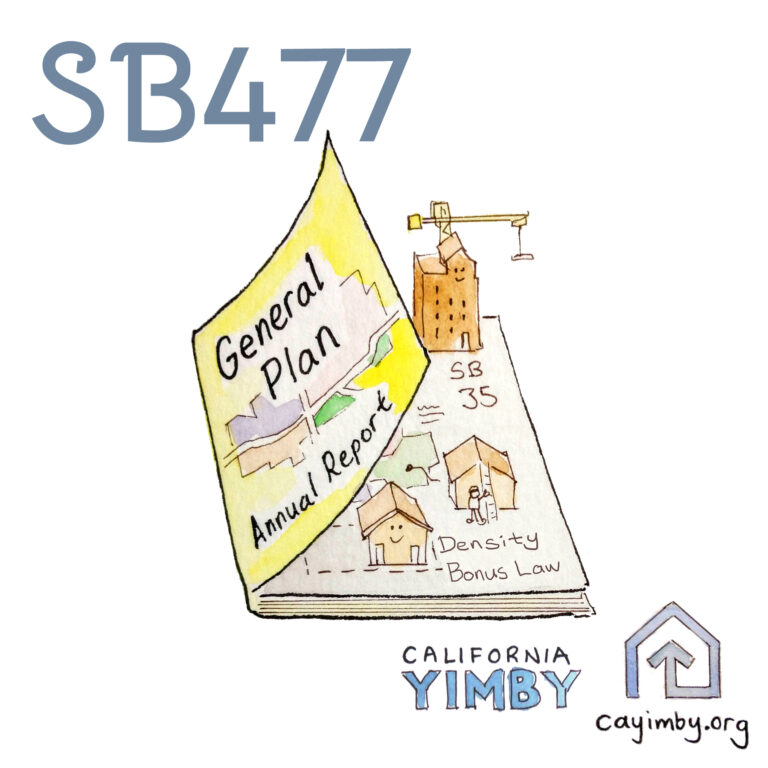 SB 477 will require local governments to keep track of the data needed to evaluate the impact of state laws on local housing availability and affordability.
Reports filed by local planning agencies with the Department of Housing and Community Development do not include information about which state laws, if any, are used to enable more homebuilding. This lack of information makes it difficult to track the efficacy of state laws designed to address housing shortages, affordability, and related equity issues.
SB 477 resolves this data gap by requiring more information on California's Annual Progress Report regarding Accessory Dwelling Unit law, Density Bonus Law, and laws that streamline the process for housing approvals.
SB 477 is a part of the Senate's Building Opportunities for All housing package. Learn more about this package of legislation here.
Updates:
10/5/21: Governor Newsom vetoed SB 477. In his veto message, the Governor out outlined his commitment to incorporate data on housing laws into existing reporting requirements. Read his full veto message here.
Resources:
Authors: Scott Wiener (D, SD 11)
Sponsor: California YIMBY, SPUR
Press Coverage
Senator Wiener Introduces Four Bills to Spur Housing Production and Address California Housing Crisis – Davis Vanguard
San Francisco legislators push housing bills – Bay Area Reporter
More Wiener housing bills – Marina Times
Supporters
California Yimby (Co-Sponsor)
San Francisco Bay Area Planning and Urban Research Association (SPUR) (Co- Sponsor)
California Association of Realtors
California Narcotic Officers' Association
Circulate San Diego
Council of Infill Builders
Councilmember Zach Hilton, City of Gilroy
Greenbelt Alliance
Habitat for Humanity California
Housing Action Coalition
Sand Hill Property Company
Silicon Valley Community Foundation
South Pasadena Residents for Responsible Growth
Silicon Valley @ Home
Terner Center for Housing Innovation At the University of California, Berkeley
The Two Hundred
TMG Partners