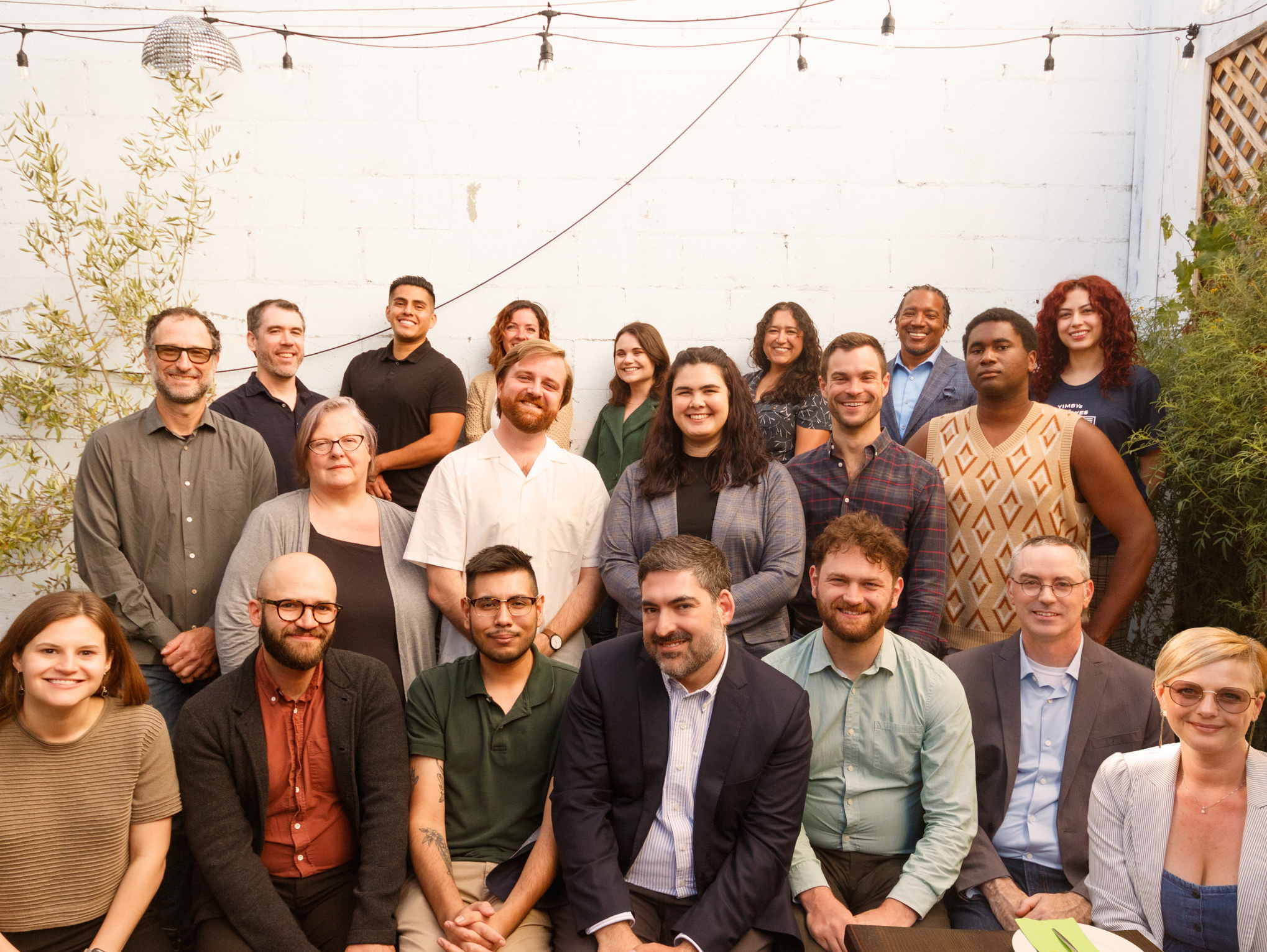 Meet Our Staff
Our Team
Meet the team working to make California a more equitable, affordable, and livable state.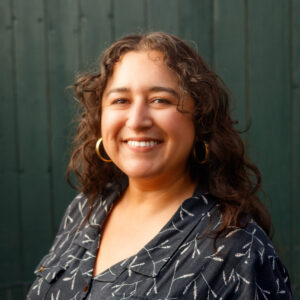 Kayla Acosta-Galvan
Digital associate
Kayla is a Southern California-based digital designer who began her journey with public policy while studying Urban Studies at Loyola Marymount University. She holds an MFA in Production Design and is certified in human-centric UX design. In 2020 she became involved in local housing policy as a planning commissioner, and since then volunteers her time with transportation advocacy organizations. Kayla is excited to combine her design technology and housing advocacy experience to make California a more affordable and inclusive place to live. She enjoys exploring the secret staircases of Los Angeles, relaxing in her favorite Costa Mesa coffee shop, and convincing her family and friends to go camping with her.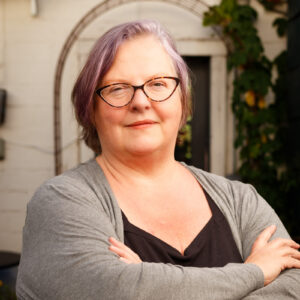 Melissa Breach
senior vp & coo
Prior to joining California YIMBY, Melissa served as Executive Director of the League of Women Voters of California, where she worked to empower voters, protect democratic institutions, and find sound policy solutions to California's most pressing problems. Beginning her career as a community organizer and grassroots fundraiser, Melissa also served as Executive Director of Resourceful Women and Director of Programs for the Center for Volunteer and Nonprofit Leadership. In addition to being a first-time homeowner, Melissa is passionate about marine conservation, and can often be found exploring the nearest ocean.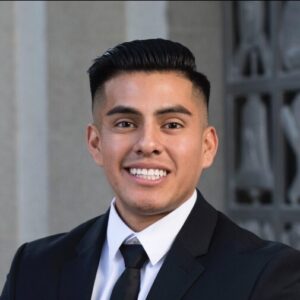 Jordan Panana Carbajal
LEGISLATIVE ADVOCATE
Jordan was born in Independencia, Lima, Peru, and migrated at the age of four to Sonoma County, California. He started his career in public service during his time in college, where he interned in Washington D.C. for Congressman Mike Thompson (CA-5) and had the honor of also interning for Majority Leader Senator Mike McGuire in the State Capitol. After graduating from college, Jordan was selected to participate in the highly competitive and prestigious Jesse M. Unruh Assembly fellowship program for the Office of Assemblymember Dr. Shirley Weber. After Dr. Shirely Weber was appointed to become California's first Black Secretary of State, Jordan joined the office of then Assemblymember Rob Bonta, now Attorney General of California. Most recently, Jordan worked for the Office of Assembly Democratic Caucus Chair, Mike Gipson. During his time in the Legislature, Jordan successfully staffed legislation relating to Health and Labor, served as the Consultant of the Select Committee on Infectious Diseases, and served as an advisor on several keys committees and policy issues, including Housing, Transportation, Banking and Finance, and more. Jordan is a proud transfer student from Santa Rosa Junior College, where he also served as the Student Body President, representing over 20,000 students. He earned a Bachelor of Arts in Political Science and Chicana/Chicano Studies at the University of California, Davis.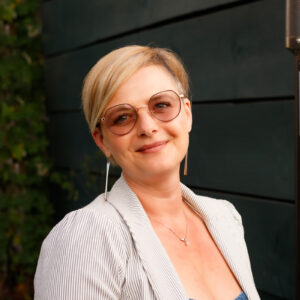 Misti Clark-Holt
Executive assistant
Misti is the Executive Assistant to the Senior VP & COO. In this role, she brings experience and knowledge to the organization, supporting California YIMBY's efforts to promote housing policies to ensure more equitable, sustainable, and inclusive communities. Before joining California YIMBY, Misti was a seasoned survivor advocate and former Board Member of the California Partnership to End Domestic Violence. With over 14 years of experience working with survivors, Misti focused on grants and associated programs related to emergency shelters, transitional housing, and the housing first program. Misti has played an integral role in shaping efforts to end domestic violence in the state of California. Her work assisted agencies in supporting survivors to ensure access to the resources and support needed to empower lives. When Misti is not supporting efforts to ensure critical services are available to vulnerable populations, she enjoys traveling and exploring new destinations.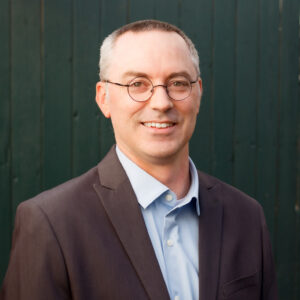 Robert Cruickshank
Director of digital strategy
Born and raised in Orange County and educated at UC Berkeley, Robert brings over a decade of digital strategy and campaign experience to California YIMBY. He studied the history of San Francisco in a graduate program, and taught at colleges in the Monterey area. Robert then worked as Public Policy Director for Courage Campaign, Senior Communications Advisor to Seattle Mayor Mike McGinn, and led digital campaigns at Democracy for America and Demand Progress. When he's offline, Robert likes to sail, watch his son play soccer, and explore the West Coast via transit.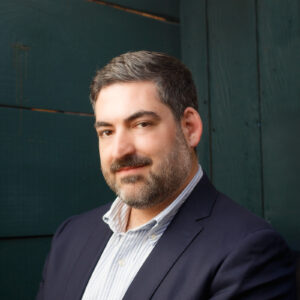 Max Dubler
EDUCATION FUND FELLOW
Max holds a Master of Urban and Regional Planning from UCLA, where his studies focused on housing policy. He wrote his thesis on local SB 9 implementing ordinances. Before going into planning and housing policy, Max spent a decade working in the downhill skateboarding industry as a photographer, videographer, writer, designer, and sponsored rider. He still skates. Max lives in San Francisco, where he has visited every single BayWheels bike share station.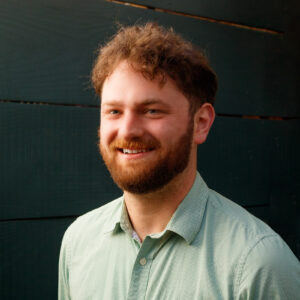 Aaron Eckhouse
LOCAL & REGIONAL Programs dir.
Aaron grew up in Iowa after his parents were forced out of the Bay Area by high housing costs and underfunded public schools. He moved to California two years ago, where he was taken by the beautiful landscape, amazing produce, and obscenely high rent. He is excited to apply his organizing experience from the 2012 Obama campaign and his YIMBY experience with East Bay for Everyone to the task of ending California's housing shortage.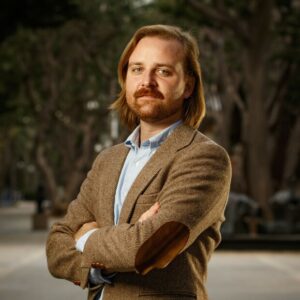 Nolan Gray
research director
M. Nolan Gray is the research director for California YIMBY and a professional city planner. He is currently completing a Ph.D. in city planning at UCLA. Gray currently lives in Los Angeles, where he serves on the North Westwood Neighborhood Council. He is a widely published author, with work appearing in outlets such as The Atlantic, Bloomberg Citylab, and The Guardian.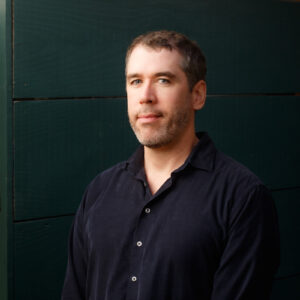 Brian Hanlon
PresIDEnt and CEO
Brian co-founded the California Renters Legal Advocacy and Education Fund (CaRLA) in 2015, which sues cities that violate state housing law. CaRLA's novel impact litigation strategy yielded victory against Berkeley, lead to the drafting of SB 167, generated enormous press coverage for the YIMBY movement, and put scofflaw cities on the defensive across the state. Prior to co-founding CaRLA, Brian spent 10 years working for the US EPA and the US Forest Service. When he's not fighting to expand housing affordability and access, Brian can be found cycling in the East Bay hills.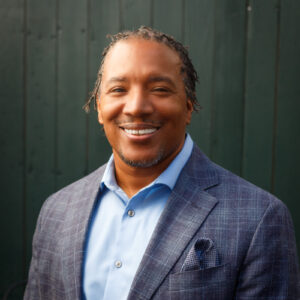 Konstantin Hatcher
Sr. Director of community impact
After a decade in sales and account management, Konstantin realized his passion for empowering people to own their voice through volunteer leadership on the 2008 Obama Presidential Campaign. Beginning in Summer 2010 as an Obama campaign Regional Field Director, his Southern California volunteer operation was the most active in the country and he ultimately became the Operation Vote and Early Vote Director for Wisconsin in early 2012. After the Obama campaign, he returned home to positively impact Los Angeles communities by continuing to lead the grassroots organizing efforts of several political campaigns and nonprofits to deal with the most pressing issues of the day. A proud dad and avid boarder, you might find Konstantin with his two sons, Kaliq and Konstantin II careening down the slopes on snowboards or cruising along the beach on skateboards. They can't wait until his baby daughter, Zadie (aka The Boss Baby) is old enough to join them.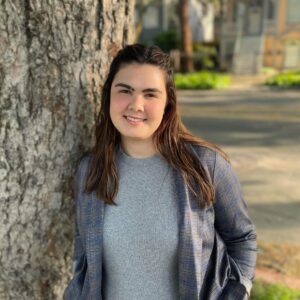 Emily Jones
campaign manager
Emily started her career in politics with grassroots housing advocacy while a student at UC Davis. After completing her degree in political science, Emily interned with the Voting Section of the Civil Rights Division in the US Department of Justice in Washington, DC, before returning to California to focus on California policy issues. She served in field management positions for several local and national campaigns before turning her attention to communications and campaign management. Most recently, Emily worked as a Public Affairs Associate with Dewey Square Group's Sacramento Practice, supporting a variety of campaigns related to housing, land-use, water rights, homelessness, and more. In her free time, she can be found reading, playing board games, cuddling her cat, or exploring California's natural beauty.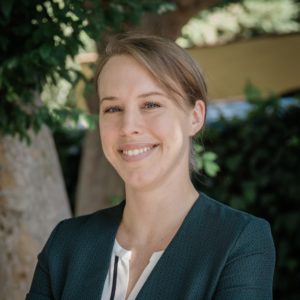 Robyn Leslie
Dir. of strategic partnerships
Robyn joined the California YIMBY team in April of 2020. In her new role, she leads California YIMBY's efforts to raise the funds needed to secure major legislative victories and create a more affordable and inclusive California. Robyn is excited to combine her life-long interest in politics and policy, with her passion for finding the most effective and innovative ways to improve the lives of others. Before joining California YIMBY, Robyn served as the Director of Philanthropy at Fistula Foundation, and as a Philanthropy and Partnerships Officer at PATH, a leading global health NGO. Robyn speaks Spanish and Mandarin, is a classically trained vocalist, and has represented the USA internationally in Australian Rules Football.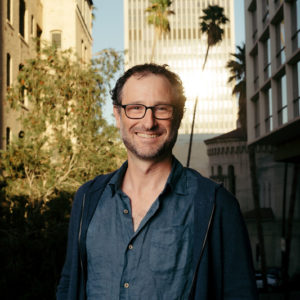 Matthew Lewis
Director of Communications
After a ten-year career as a broadcast and print journalist, Matthew moved into advocacy communications with a focus on environmental justice, energy policy, and climate change. From 2008 through 2012, he was Director of Communications for the ClimateWorks Foundation, an international philanthropic effort launched by the Hewlett and Packard Foundations to support global pollution-reduction and clean energy policy efforts. During his tenure at ClimateWorks, he co-founded Climate Nexus, a New York-based media and communications firm focused on climate science. In 2012, he was recruited to join Next Generation, where he helped manage campaigns related to early childhood health, poverty alleviation, climate policy, and clean air. He also co-lead the Risky Business Project, an effort to quantify and communicate the economic risks of climate change in the U.S. Matthew is a YIMBY homeowner who believes there's plenty of room on his block for more neighbors.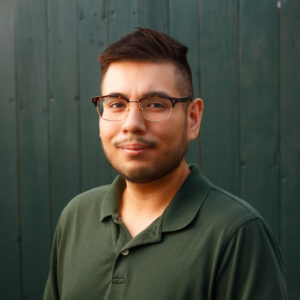 Leonardo Madera-Zamora
data & development associate
Leo draws his experience from the non-profit and political realm. Prior to joining California YIMBY, Leo worked at American Leadership Forum – Mountain Valley Chapter as a member support analyst. During the 2018 California election cycle, he interned for Kaufman Campaign Consultants, assisting with NO on PROP 5. Shortly after, he interned with Sacramento Self-Help Housing as a community engagement intern. There he helped local groups to combat homelessness in neighborhoods throughout the Sacramento region. This LA area native gets inspiration and motivation from his immigrant community. He strives for a more equitable and inclusive California for all. Leo graduated from UC Davis with a B.A. international relations and sociology.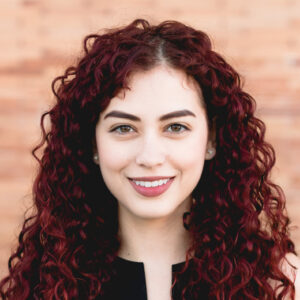 Lilia Malfavon
Distributed organizing manager
Lilia was raised in Kern County and has always been interested in doing work with a social conscience. She has worked on the Kern County General Plan 2040 while working as a Planning Technician – ensuring materials were accessible to a diverse community. And during the 2020 presidential election she worked at MoveOn.org as a Campaign Strategist with a focus on attracting younger voters to the polls through a vote tripling strategy. Most recently, she worked at Change.org as an Email Engagement Specialist with petitions covering a wide array of topics, some of which focused on the housing crisis. Lilia is excited to use her experience in digital media and organizing as she takes on the Distributed Organizing role at California YIMBY.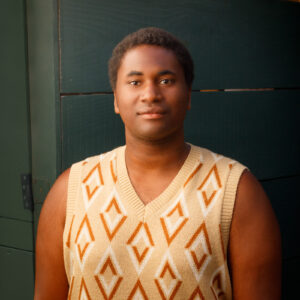 Darrell Owens
Policy assistant
Darrell Owens is a 4th generation Bay Area native and a strong advocate of bigger, safer communities. Having seen the effects of displacement up close and the legacy of segregation in California, he works to promote fair housing policies and to build and preserve diverse communities in our urban core. Growing up among community advocates in the East Bay flats, Darrell fights however he can on city commissions, with local nonprofits, neighborhoods, and now as a policy analyst with California YIMBY to undo the housing shortage so essential to California's inequity. He usually can be found walking around Berkeley and Oakland, or riding BART.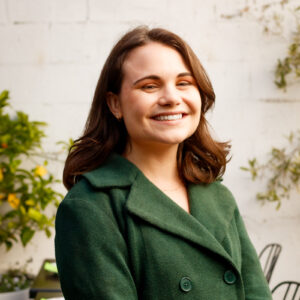 Brooke Pritchard
Legislative associate
As the Legislative Associate, Brooke Pritchard brings a strong grassroots housing background and three years working in the California State Legislature. With a genuine passion for affordable housing for every Californian, Brooke Pritchard continually devotes her time in grassroots advocacy within the Yolo-Sacramento area. She has honed skills and expertise in the State Legislature as both a Jesse M. Unruh Fellow and as a Senate staffer. Throughout her career, Brooke has had the privilege of collaborating with diverse teams and mentors, from writing committee analyses to staffing key legislation to assisting the Senate Majority Leader on the Senate Floor. Brooke believes in the power of teamwork and collective effort to drive meaningful change. In her free time, Brooke enjoys visiting her local movie theater or finding new places to enjoy California's beauty.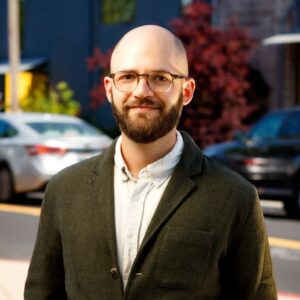 Ned Resnikoff
policy director
Ned is a former policy reporter and editor, with bylines in The New York Times, The Atlantic, The Nation, MSNBC, and numerous other publications. After nearly a decade of covering national politics and policy from the east coast, he moved to California to seek a Master's in Public Policy from the Goldman School of Public Policy at UC Berkeley. After receiving his MPP, he spent two years in Sacramento at the California Legislative Analyst's Office, the nonpartisan budget advisor to the state legislature. Prior to joining California YIMBY, he was policy manager for the Benioff Homelessness and Housing Initiative at UCSF.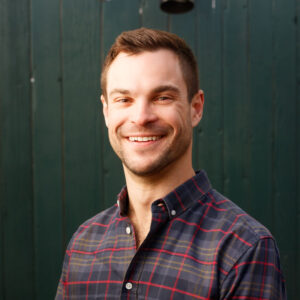 Joe Sangirardi
Development Director
Joe is an LGBTQ activist and professional non-profit and political fundraiser. Joe comes to California YIMBY from the Human Rights Campaign, the nation's largest LGBTQ+ civil rights organization, and the LGBTQ Victory Fund, a national organization dedicated to electing queer folks to office. Joe is involved in his local community and serves as the secretary for the Eureka Valley Neighborhood Association, as Membership Co-Chair for the Alice B. Toklas LGBTQ Demcoratic Club, and serves on the Retail Strategy Committee for the Castro Community Benefit District. Joe participated in AIDS/LifeCycle as a cyclist in 2022 and 2023 and he is the founder and former president of his alma mater's LGBTQ Alumni Club at the University of Oklahoma, where he earned a BA in Letters with a concentration in Constitutional Studies. Joe is passionate about climate change, housing, public transportation, good government, and revitalizing the LGBTQ+ legacy of his chosen home, the Castro.