SB 10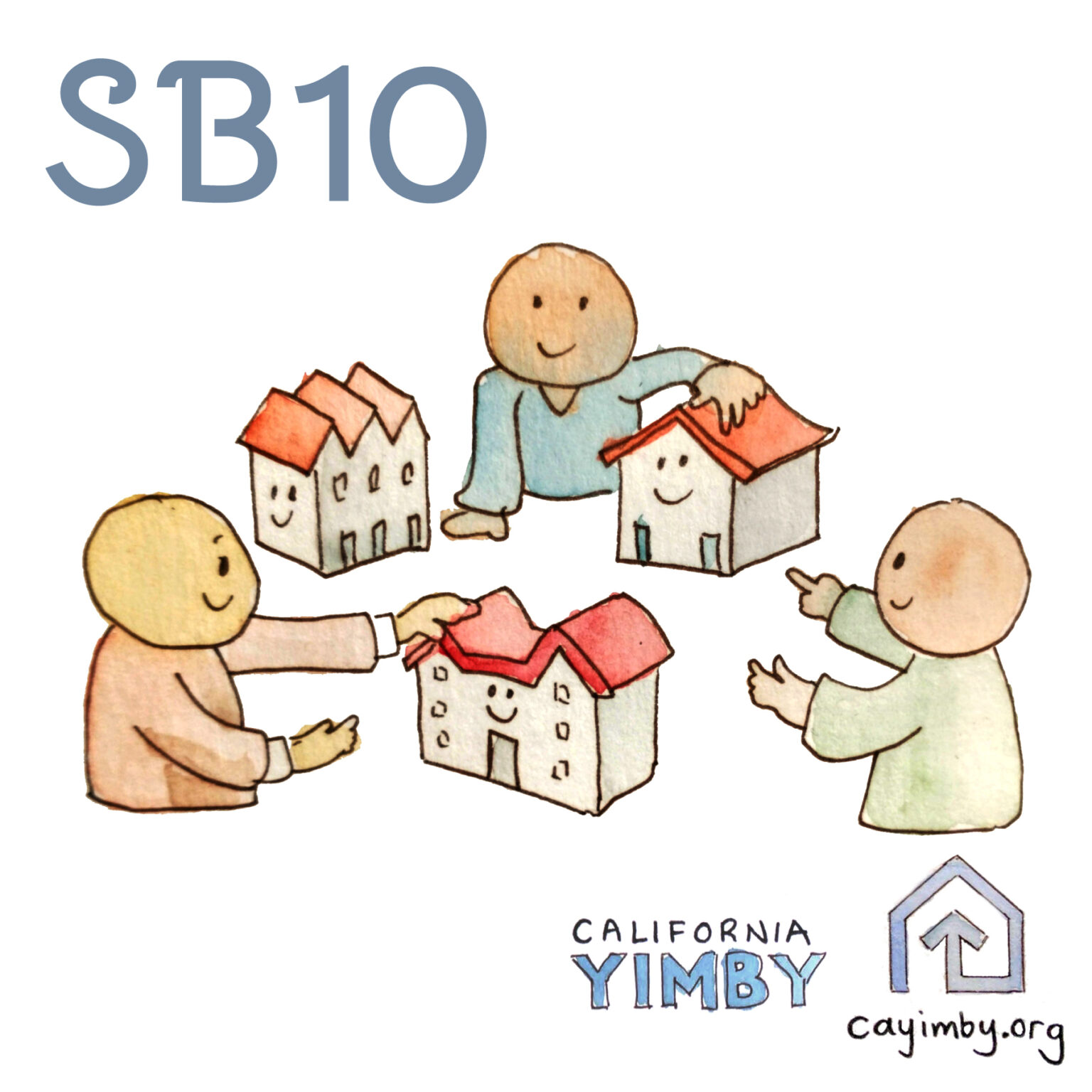 SB 10 makes it easier for cities to zone for smaller, lower-cost housing developments of up to 10 units to address California's housing crisis.
Current laws can prevent local governments from zoning for smaller, less expensive housing. Even small projects with fewer than 10 homes are often mired in expensive, decades-long legal appeals and litigation. Abuses of the legal process result in the delay or prevention of tens of thousands of homes per year.
SB 10 provides tools for local governments to zone for up to ten homes per parcel in transit-rich areas, or urban infill sites. SB 10 maintains local control, as a local legislative body must pass a resolution to adopt the plan.
By creating a pathway for streamlined upzoning in transit-rich areas, SB 10 allows more Californians, including communities of color, to access high-opportunity and will help alleviate traffic congestion and pollution.
SB 10 is a part of the Senate's Building Opportunities for All housing package. Learn more about this package of legislation here.
Updates:
9/16/2021: SB 10 was signed by Governor Newsom and chaptered by the Secretary of State. This bill will go into effect on January 1, 2022.
Resources:
Authors:
Wiener (D, SD 11)
Co-authors:
Atkins (D, SD 39), Caballero (D, SD 12), Robert Rivas (D, AD 30)
Sponsor:
California YIMBY