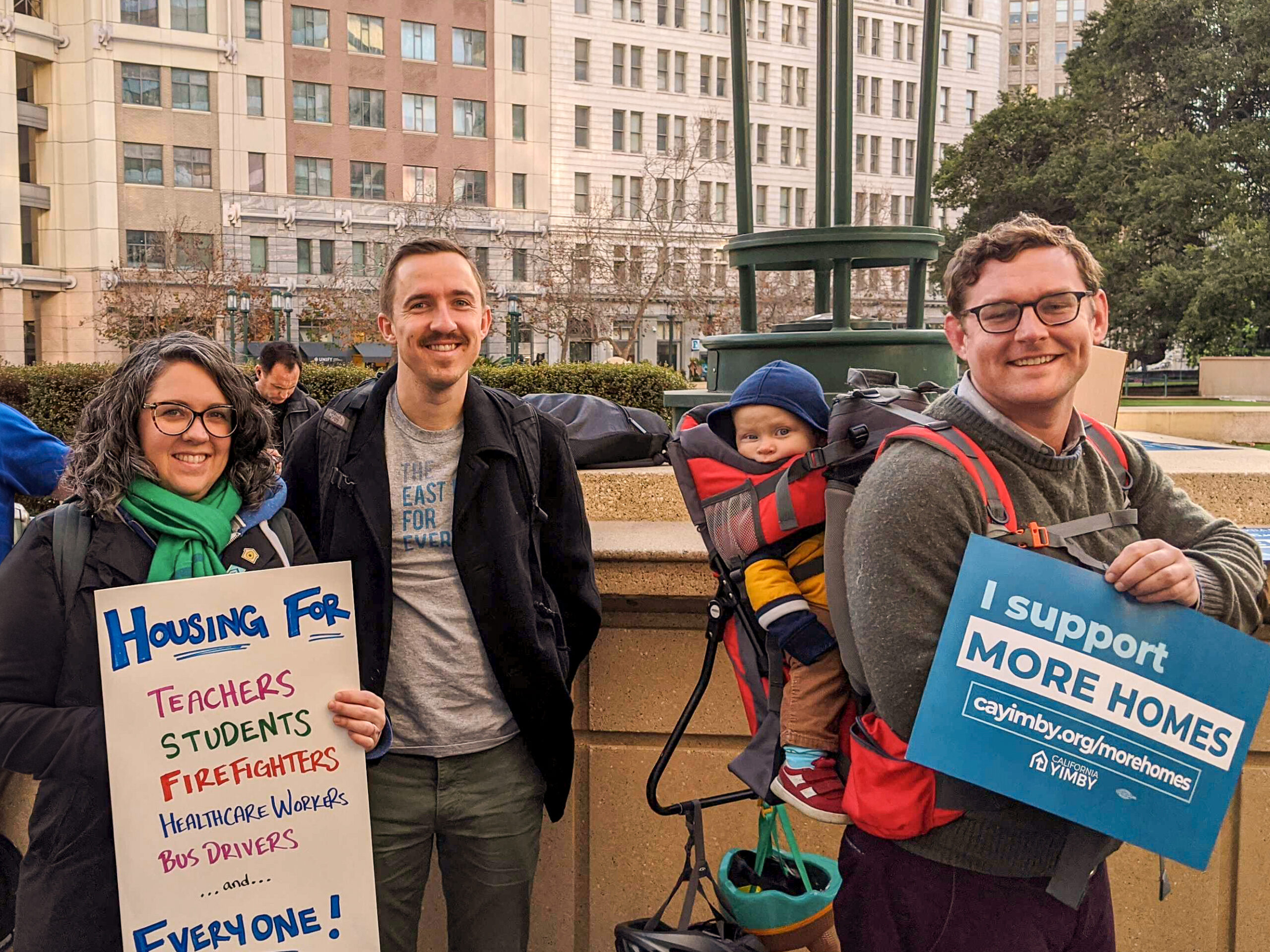 Our Impact
Since California YIMBY's founding, we've built a movement of 80,000+ Californians who share the simple belief that to combat homelessness, make our neighborhoods affordable, and create a California for everyone, we have to make it legal to build more homes in our cities.
Our Track Record
Is Clear
Our evidence-based movement of passionate YIMBYs and pro-housing allies are transforming housing policy across California and influencing policy worldwide.
We've ended exclusionary, single-unit zoning1 in the state where it began, and our legislative victories will enable at least 2.2 million more homes2 to be built in California. The impact reports below are a celebration of everything we've been able to accomplish together — and the list of impacts grows longer by the day.
An equitable California begins with abundant, secure, affordable housing. We focus on housing and land use policy at the state level to ensure grassroots organizers and city leaders have the tools they need to accelerate home building at the local level.
2022 Impact Report
2021 Impact Report
3-Year Report
Legislative Impact
Since 2017 we've led on passing 18 bills into law.
Supporting Communities
We campaign for vibrant, inclusive, and just communities.
Other Initiatives
While these initiatives did not pass, California YIMBY remains committed to property tax reform and racial justice.
A UC Berkeley study estimates that SB 9 would yield about 700,000 new homes. ↩︎
According to a UCLA study, recent ADU laws will permit the construction of 1.5M new ADUs, given current costs and rent. ↩︎