2023 Policy Framework
For the 2023 legislative session, California YIMBY has crafted a 3-part policy framework. The framework provides an overview of our priority policy areas this year. We use the framework to guide our decisions about which bills we work on, including those we sponsor and those we sign on to as a supporter. Our list of sponsored and supported bills is below, and evolves over the course of the session.
The framework includes legislation that will promote:
Climate-safe housing: By making it faster, cheaper, and easier to build more homes in walkable neighborhoods, and in areas close to jobs, good schools, and transit, we can provide more climate-safe housing and reduce the risk of catastrophic losses due to climate change. Our legislative priorities will focus on increasing infill housing that enables more Californians to live in areas that are not at risk of wildfires, floods, and other climate disasters – while limiting sprawl into high-risk areas that put too many Californians in harm's way. This will also reduce climate pollution from long commutes, preserve valuable open space and farm lands, and make our state more resilient to climate change.
Building on success: Many of our bedrock housing laws have begun to make a difference, and can be streamlined and strengthened to ensure they continue to deliver on the promise of more homes for Californians at all income levels. Our legislative activities in this area will focus on updating critical, pro-housing laws that make it easier to build homes like ADUs and missing-middle housing for workers; to close loopholes some cities use to block more homes; and adjust existing housing regulations to market realities.
New pathways to homeownership: The dream of homeownership remains out of reach for too many Californians, especially communities of color. Homeownership is a critical component to helping families achieve financial security, while providing stable housing at a fixed cost. Our legislative activities in this area will focus on creating new pathways to homeownership, including both land use and financial reforms, for the vast majority of working Californians who earn a good salary, but who are shut out of homeownership by the housing shortage and resulting high home prices.
2023 Supporting Legislation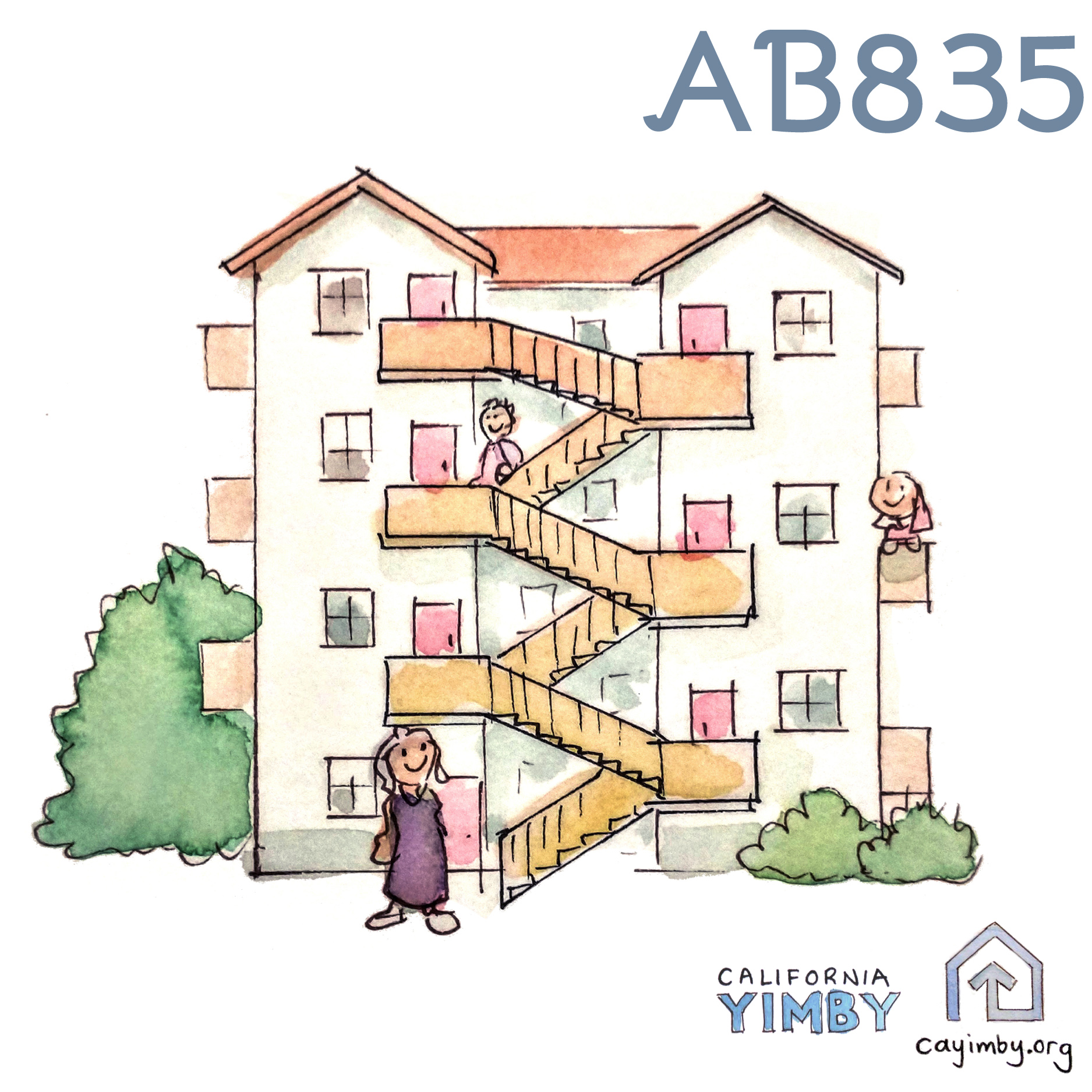 AB 835 (Lee)
AB 835 will help expand the production of more affordable, family-sized apartments and flats by making it legal to build these types of homes on smaller and unusually-sized properties in our cities.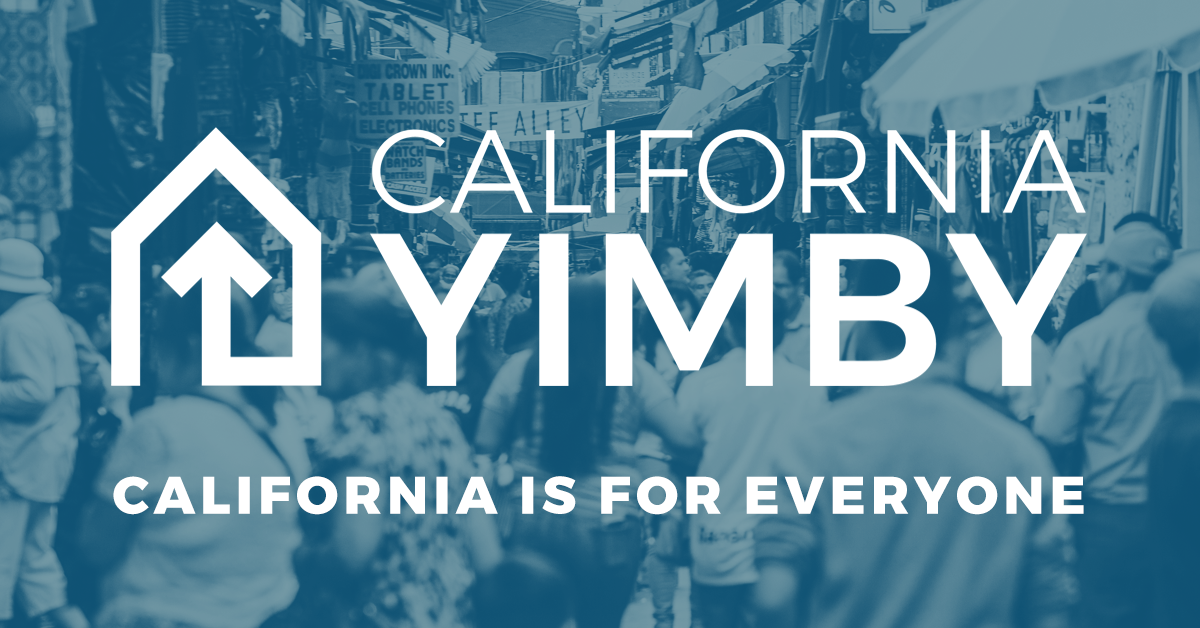 SB 9, passed in 2021, ended single-unit-only zoning and legalized duplexes and lot-splits throughout California. But many cities have found creative ways to effectively ban the housing made possible by SB 9 in their jurisdictions. SB 450 would strengthen SB 9 by clarifying the intent and purpose of the law, and by giving state agencies the authority to enforce its provisions in cities that try to block it.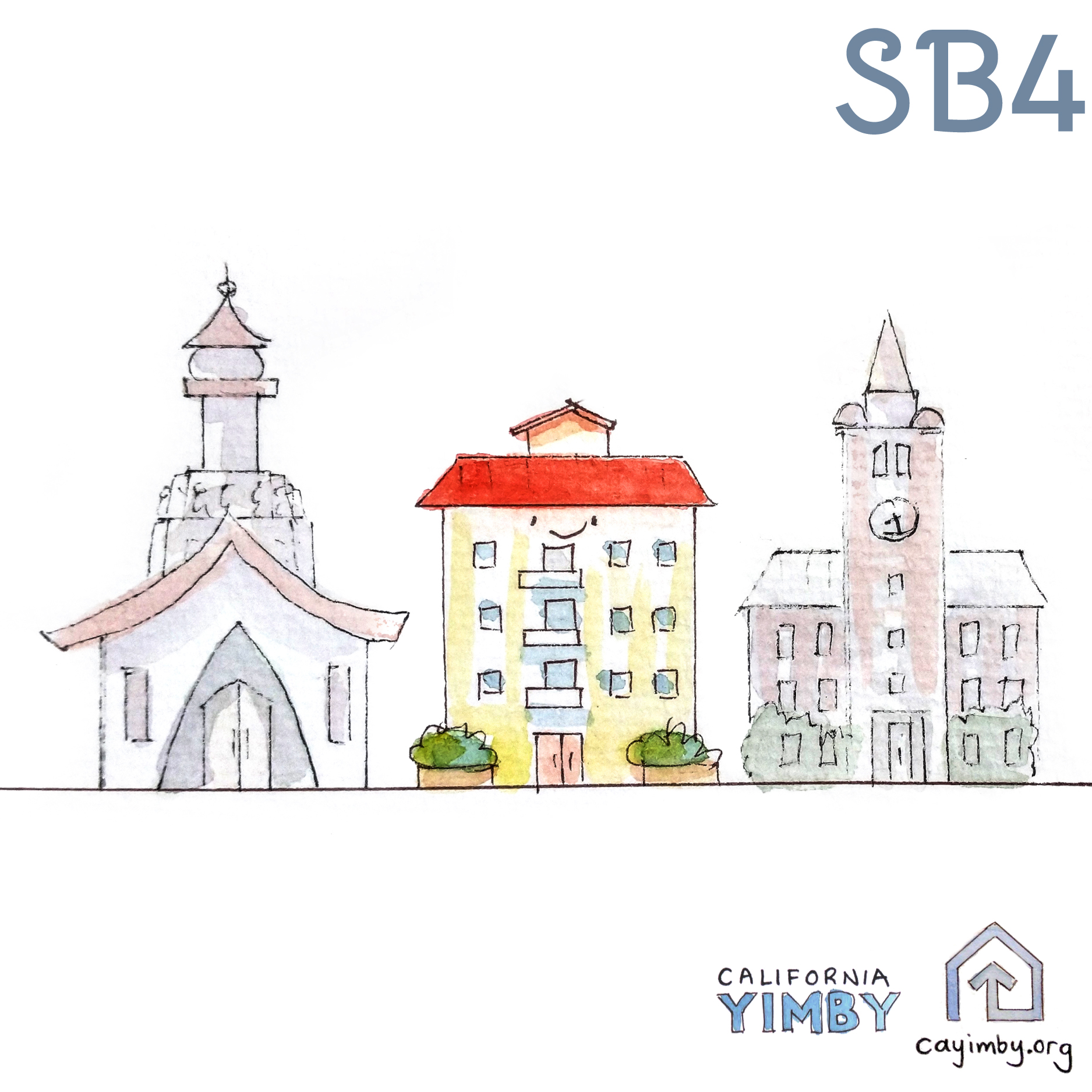 SB 4, the Affordable Housing on Faith Lands Act, provides a streamlined process for religious organizations and nonprofit colleges to develop affordable housing on their property.
Excited about solving the housing crisis?
Like to read about housing, land use, and urban planning?
The official newsletter of California YIMBY
Contact your legislator
Sign our petition to urge your legislators to support our 2023 legislative priorities.
Donate to support our agenda
Donate now to support housing for everyone.
Join our Team
Sign up for our Rapid Response Team.