SB 684 —
Building Homeownership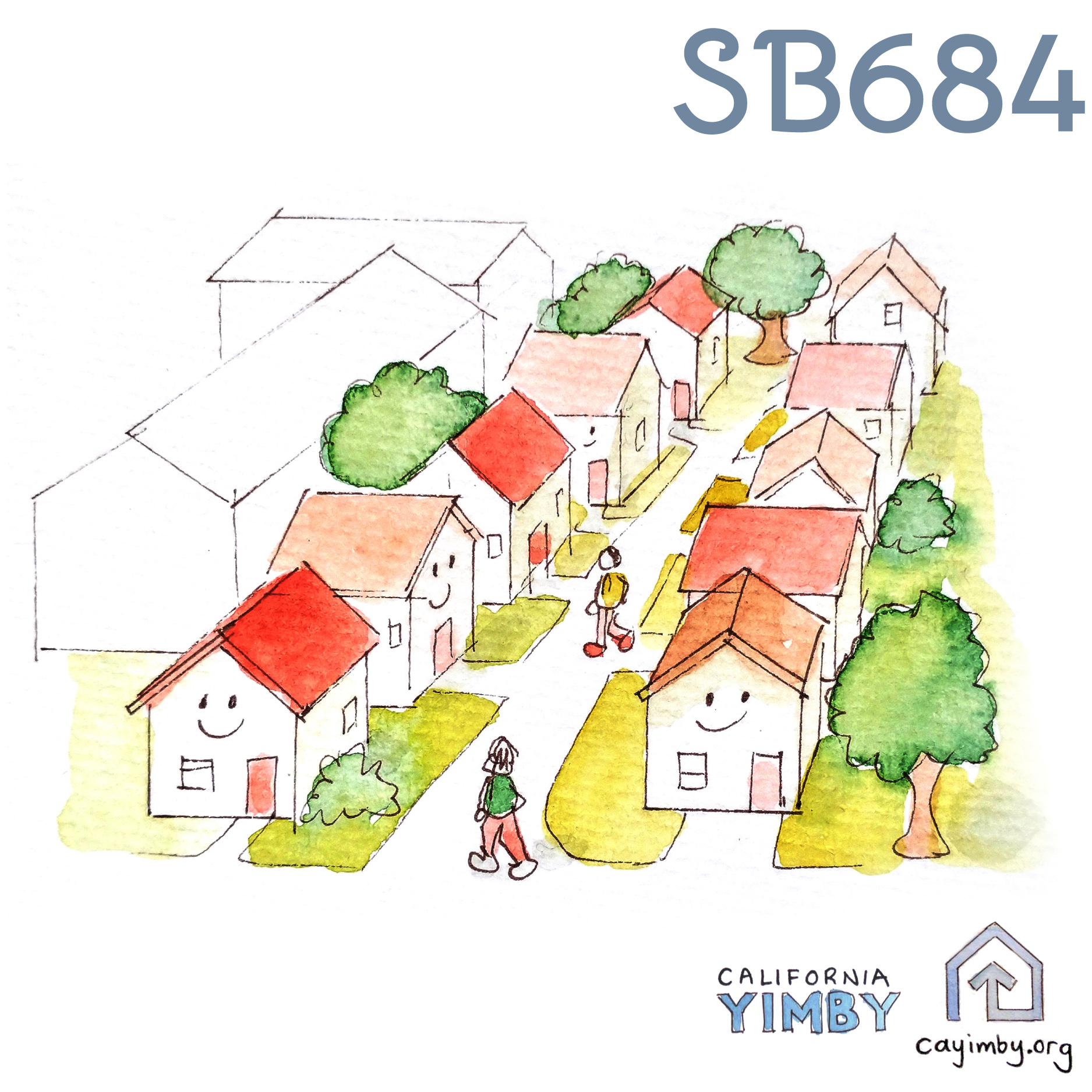 Click here to read a statement by bill co-sponsors regarding last-minute changes to SB 684 prior to its passage.
SB 684 streamlines approvals for "starter" homes in infill developments of 10 homes or less in multi-family zones.
Most Californians share the American dream of homeownership, which provides housing security and the opportunity to build long-term financial stability. But the severe housing shortage has put homeownership out of reach for millions of Californians who earn moderate incomes.
In 2020, the average sale price of a home in California was 8.5 times the median household income. As a result, fewer than 55% of Californians live in homes they or their families own – the second lowest rate of homeownership in the U.S.
BIPOC communities fare even worse. African American homeownership rates are 26% lower and Latino homeownership rates are 19% lower than white Californians – and the homeownership gap has created a growing wealth gap: Black and Latino households have just a fraction of the personal assets held by the average white household.
As originally written, SB 684 would have streamlined approvals for homes in infill developments of 10 homes or less, in multi-family zones, and on vacant lots in single-family zones. Last-minute amendments prevented SB 684 from applying in these wealthier, often whiter single-family neighborhoods.
SB 684 also amends the Subdivision Map Act, the California law that regulates the creation and improvement of subdivisions and lot splits, to streamline approvals for more housing on a single parcel of land. Projects that receive streamlining under SB 684 will still be required to protect existing housing that is designated for low-income tenants; is rent-controlled; or has been occupied by renters in the last 5 years, and subject to local and environmental standards.
Updates: SB 684 passed the State Senate on 5/24/23 by a 33-0 vote. It was heavily amended in the Assembly Appropriations Committee on 9/1/23. It passed the Assembly on 9/14/23 and received a concurrence vote in the Senate on the same day. It was signed by the governor on 10/11/23.
Author: Caballero (D, SD 14)