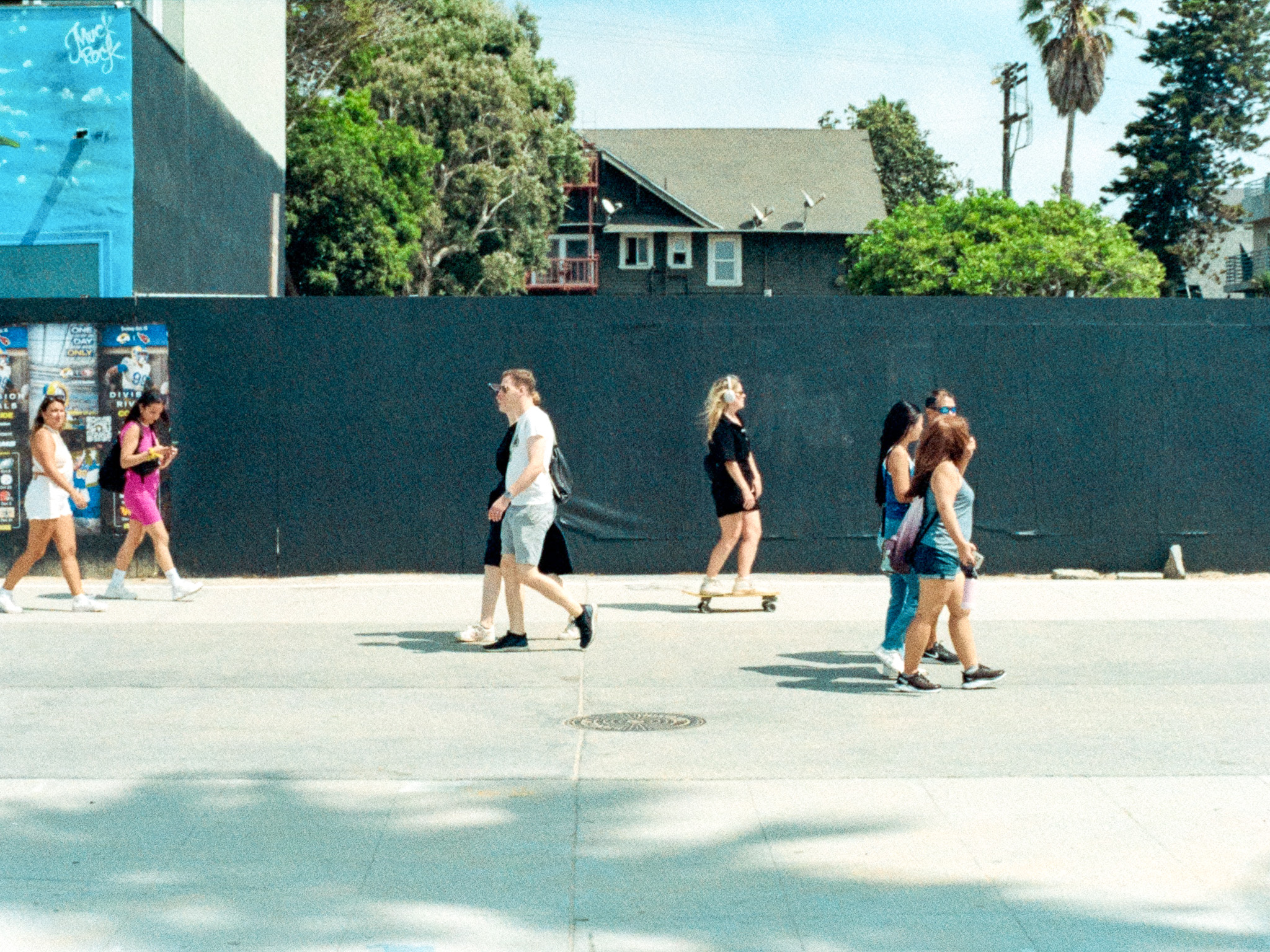 The Framework for California
Chapter 1: Housing Abundance
Our policy program for housing abundance and affordability.
Introduction
The Housing Theory of Everything
High housing costs don't just harm the health and economic well-being of residents. They also make any number of our other social and environmental goals harder to achieve.
"Once you see the effects housing shortages have on things as wildly different as obesity, fertility, inequality, climate change and wage growth, you start to see them everywhere," wrote John Myers, Ben Southwood, and Sam Bowman in "The housing theory of everything," their seminal 2021 essay. The housing theory of everything is exactly what it sounds like: Myers, Southwood, and Bowman posit "that housing shortages may be the biggest problem facing our era," because of how these shortages exacerbate virtually every other major social problem we face.
Recent California history would seem to confirm their theory. The state's housing crisis has directly worsened a cascading series of other major crises: homelessness, inequality, population decline, and even climate change.
Homelessness, Inequality, and Population Decline
Let's begin with the obvious. Hundreds of thousands of Californians go homeless each year; fully half of America's unsheltered homeless population resides in California. Unsurprisingly, California voters consistently rank homelessness as the most urgent problem facing the state.
And to quote the researchers Clayton Page Aldern and Gregg Colburn, homelessness is a housing problem. As they have demonstrated, the primary determinant of large-scale homelessness is high housing costs driven by housing shortages.
Similarly, there is a clear link between high housing costs and economic inequality. According to the Public Policy Institute of California, "California is slowly sorting into a higher-education, higher-income state" as sky-high rents and home prices push out non-wealthy residents — with the exception of those who can't even afford to move. This dynamic has helped to entrench California's persistent racial wealth gap.
California's population decline isn't just the result of migration. High housing costs may also be suppressing birth rates in the state, because many households can't afford family-sized homes. Nor do many of them have access to childcare—a consequence, in part, of home prices that make it near impossible to get by on a caregiver's salary.
Climate Change
California's housing shortage also exacerbates pollution from the transportation sector, worsening climate change. Because California does not have enough housing in major job centers, many middle- and lower-income residents are getting forced into outlying areas. Those same residents then usually need to drive long distances to get to work, and the vast majority still drive gasoline cars. All that driving leads to worse climate pollution.
Many of the people displaced from California's major cities by high housing costs have found themselves in the cross-hairs of the climate crisis: wildfires, extreme heat, flooding, drought, and poor air quality. The same parts of the state most insulated from these climate disasters – our coastal cities – tend to be the ones with the most pronounced housing shortages.
Similarly, California's population decline, driven largely by its housing crisis, has hobbled the state's economic growth. According to research from economists Chang-Tai Hsieh and Enrico Moretti, housing shortages in just three metropolitan areas — New York, San Francisco, and San Jose — "lowered aggregate US growth by 36 percent from 1964 to 2009."
If present trends continue, and California continues to lose population as a result of its high housing costs, the long-term consequences could be nothing short of catastrophic. It could break the student attendance-based funding formula that supports the state's schools; drag down tax revenues and send the state into a budget crisis; and end California's long tenure as a global center of cultural output and economic innovation.
The Solution: Housing Abundance
Now for the good news: Because so many of California's problems can be largely traced back to housing costs, we can fix many of them through smarter housing policy.
By building more housing, we can create vibrant neighborhoods with naturally affordable homes, where people from all walks of life mingle and live alongside one another. More low-cost housing will also prevent countless households from slipping into homelessness—and make it easier for the state to re-house people who are currently homeless. The homelessness crisis is solvable, and more housing will help us solve it.
The same goes for climate change. By building more homes near jobs and transit, we can reduce how much Californians are forced to drive (measured by "vehicle miles traveled" in transportation policy) —a precondition for meeting California's climate goals, according to the state's Air Resources Board. Building in the right places also means protecting California's woodlands, wetlands, and other natural areas from development—a boon not only for the state's natural beauty and ecological diversity but for its ability to fight climate change with natural carbon sinks.
Unleashing Prosperity
The benefits of housing abundance don't end there. Abundant housing will make it easier to raise a family in California; pro-housing policy is pro-family policy. So is making homes affordable to teachers and other caregivers.
And restarting population growth — both by making it easier to move here and by making it easier to raise a family here — will make everyone who already lives in California better off. It will enrich the state culturally (through greater diversity and vibrant arts communities), financially (through economic growth and tax revenues), and technologically (as many of the newcomers will continue California's tradition of innovation and experimentation).
Relieving the housing crisis won't just make California more affordable. It will make it a more joyous, prosperous, equitable place to live.
In this chapter, we outline our plan for getting there. On its own, more housing won't solve every problem that California faces; subsequent chapters of this framework outline other elements of our urban abundance agenda, including our anti-displacement and transportation agendas.
This chapter begins the framework where the YIMBY movement begins: with a recipe for guaranteeing that housing is abundant—and that everyone has a place to live.
Incremental Recommendations
Incremental Recommendations
Transformative Recommendations
Transformative Recommendations