California YIMBY Joins Sen. Scott Wiener to
Announce SB 886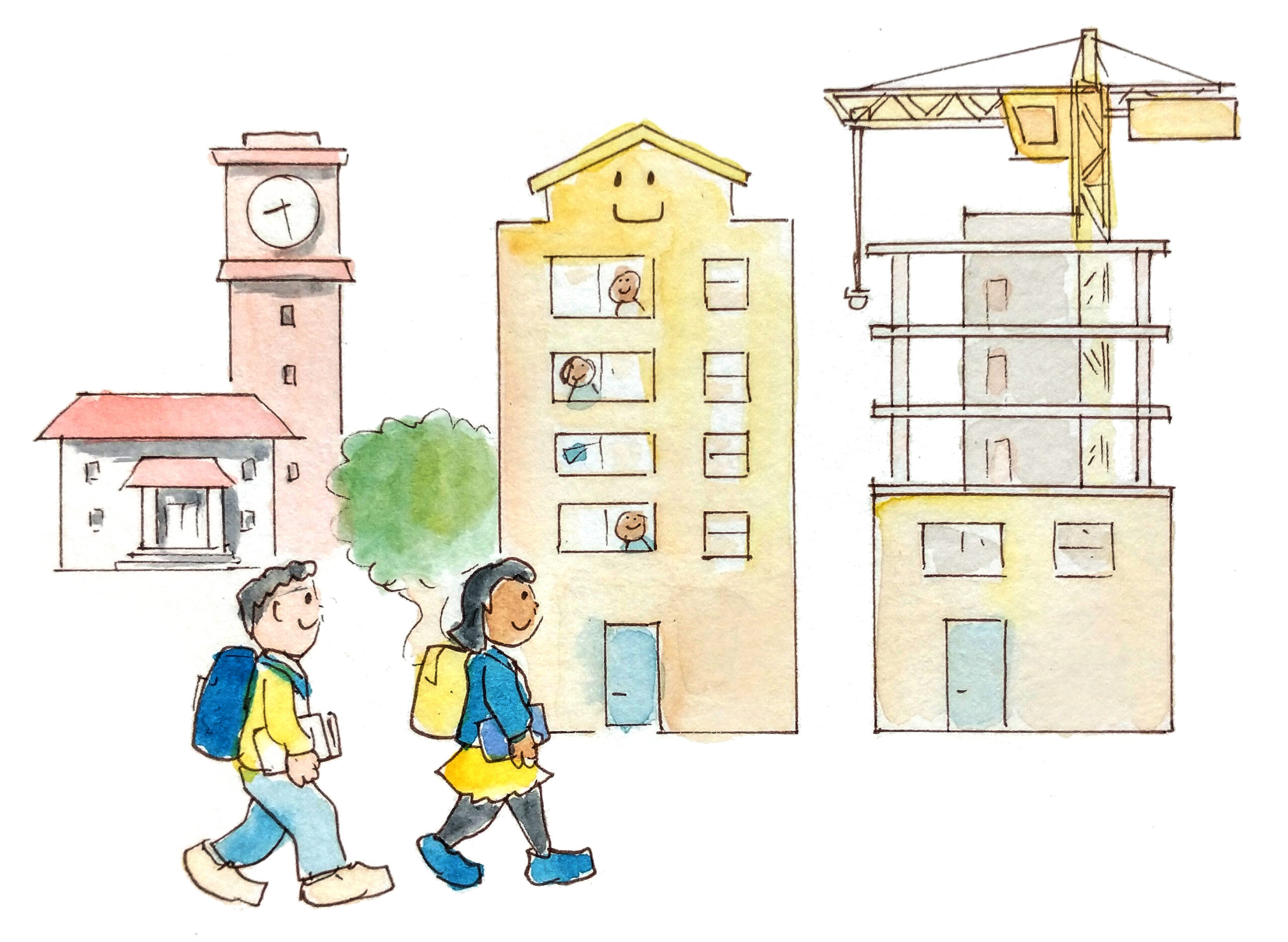 SB 886 Will Streamline Student Housing Approvals at UC, Cal State Campuses, Where
5-10% of Students Experience Homelessness
"Students represent the future of our state – they are not pollution"
SACRAMENTO – Today, California YIMBY joined State Senator Scott Wiener (San Francisco) in announcing new legislation to accelerate the construction of student housing at all University of California and California State University campuses and associated properties. SB 886 will streamline approvals for student housing by recognizing such housing as environmentally beneficial.
"The students attending California's world-class universities are not pollution – they represent the future of our state," said Brian Hanlon, CEO of California YIMBY, the bill's sponsor. "Achieving California's climate goals is a critical part of that future, and that includes updating CEQA to make sure it's focused on things that harm the environment. Student housing is not one of those things."
According to statistics collected by the University system, 5% of students at the University of California and 11% of students at California State experienced homelessness during the past year. But the Universities have not been able to build housing fast enough to keep up with expanding enrollment numbers.
In the fall of 2021, 8,700 CSU students and 7,500 UC students were on waitlists for housing. Although universities have plans in place to increase the amount of student housing, a 2021 Legislative Analyst Office's report on student housing indicated that the CEQA review process can delay projects and increase costs.
SB 886 would reduce the cost of building student housing, and make it faster to do so, by streamlining the review process for these projects under the California Environmental Quality Act (CEQA), so long as the housing meets the following criteria:
The project is built by a skilled and trained union workforce that is paid a prevailing wage.
The project is on university-owned land.
The project is not located in a very high wildfire risk area or a wetland.
"We saw last week how local NIMBYs weaponize CEQA to block not just student housing, but even the number of young people who are allowed to attend our world-class university system," said Hanlon, referring to a case in Berkeley where a CEQA lawsuit could block the admission of over 3,000 freshmen. "It's time to make environmental review requirements advance environmental protection, not the misanthropic preferences of selfish neighbors. That means recognizing that student housing is an environmental, social, and climate benefit."