The State of
Hispanic Homeownership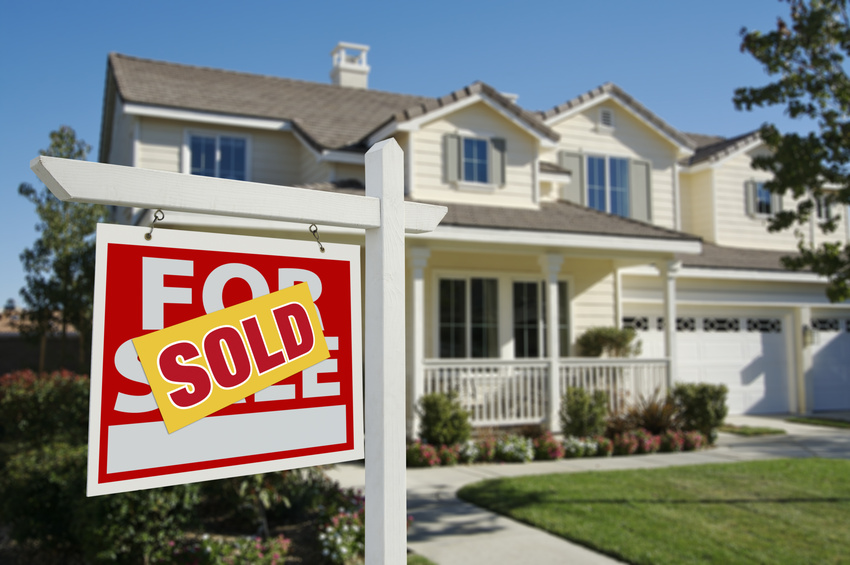 The National Association of Hispanic Real Estate Professionals (NAHREP) recently released the 2021 edition of their annual report, "The State of Hispanic Homeownership." This report highlights important disparities in access to wealth creation opportunities through homeownership for Hispanic Americans.
Key takeaways:
Latinos saw an increasing rate of homeownership since 2014, with nearly 2 million households purchasing their first home, but Latinos still saw slower growth in homeownership than other groups.

Hispanic borrowers still face more hostile lending conditions, even with FHA assistance. Latinos are 81 percent more likely to be denied a home loan than non-Latinos.

Low supply and skyrocketing prices had severe impacts on Latino homeownership; Arizona and Florida saw the highest price increases in 2021 and comprise 12.7 percent of the nation's Latino population. By contrast, cheaper markets are more accessible to Latino households.
In an uncharacteristic move for a policy whitepaper, NAHREP's 2021 State of Hispanic Homeownership report by Limón et al (2022) starts with a poem by Brooklyn-based poet and art therapist Sarah Serrano-Esquilín, "Nuestra Casita." Part of it reads:
we journey out into lands
searching for homes
as rare as gemstones
offering what we can
emptying our pockets
turned away by lack of supply
The report quantifies the struggle depicted in the poem: struggling to bridge a racial wealth gap driven largely by homeownership, Latinos are increasingly priced out and seeing their economic opportunities shrinking.
But first, the good news: "In 2021, Latinos reached the highest homeownership rate since 2009," NAHREP reports, "an important milestone for Latino wealth creation given that today's homeowners hold materially safer and better-underwritten mortgage loans than they did ten years ago."
With 1.9 million Latino households becoming new homeowners since 2014, a full 48.7 percent of Latino households are now homeowners. Latinos were the first racial demographic to increase their homeownership after the Great Recession, starting in 2014, but progress has slowed as home prices continue rising steeply.
In particular, lower-income households are dependent on riskier mortgage products with low down payments, increasing their barriers to first-time homeownership. With low interest rates and low supply, first-time homebuyers were increasingly outbid in the market.
"Generational wealth disparities likely played a role, with median non-Hispanic White households having more than five times the wealth of median Latino households," NAHREP reports. "Individuals who had access to family wealth were better equipped to compete in the 2021 market and take advantage of record-low interest rates."
According to a survey of realtors, 69 percent of recent Hispanic homebuyers were engaged in bidding wars, higher than any other demographic. 74 percent of respondents in NAHREP's survey of top Hispanic realtors reported that their client's properties received between 6-20 offers, with 12 percent reporting more than 20 offers.
Predictably, those with the least wealth suffer the most. NAHREP's survey found that 44 percent of respondents helped their clients switch from Federal Housing Administration (FHA) loans to conventional loans, because FHA borrowers were facing increasingly desperate competition. FHA borrowers are disproportionately people of color and bear the stigma of government assistance.
A historically low housing supply, where bids for existing homes are increasingly competitive and have drawn in institutional investors, has priced out more would-be Latino homebuyers. "Inventory reached a record low of 2.3 months' supply of housing in 2021, the lowest ever recorded," NAHREP reports.
In 2020, among the top 10 metro regions with the largest Latino populations in the country, Chicago had a building permit issuance rate of just 159 per 100,000 residents, and Los Angeles issued 205 building permits per 100,000. Arizona and Florida, two of the states with the largest Latino population shares, saw the highest home price appreciation in 2021.
There are a few silver linings: first, reducing Trump-era restrictions on immigration could help alleviate the construction labor shortage. Second, young Latino households are increasingly mortgage-ready, gradually closing the disparity with wealthier White households.