The HomeWork: September
1, 2022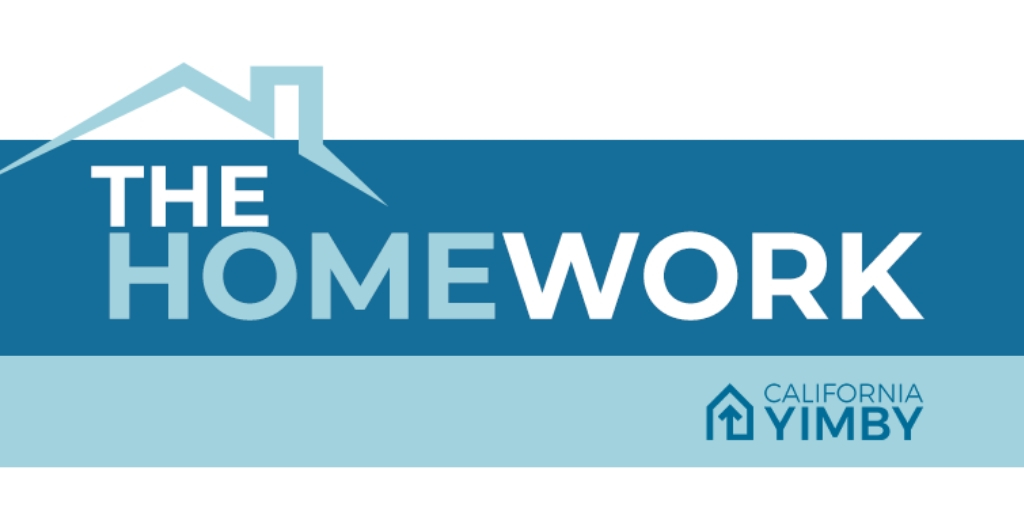 Welcome to the September 1, 2022 Main edition of The HomeWork, the official newsletter of California YIMBY — legislative updates, news clips, housing research and analysis, and the latest writings from the California YIMBY team.
News from Sacramento
The 2021 – 2022 legislative session came to a close on Wednesday at midnight, and all of California YIMBY's priority bills have passed both chambers in the legislature and are now on the Governor's desk. The Governor has until September 30th to either sign or veto all bills.
California YIMBY is now pressing to help ensure the Governor signs the following bills:
AB 2097* (Friedman), which will remove expensive parking mandates around transit.
AB 2011 (Wicks) fast-tracks new affordable housing on land zoned for commercial uses, and includes strong provisions for affordability, labor standards, and environmental protection.
AB 2873* (Jones-Sawyer), which will help track the demographics of the affordable housing construction workforce.
AB 2221* (Quirk-Silva), which will accelerate ADU development by clarifying ambiguities in existing law
SB 886* (Wiener), which will help universities build. student and faculty housing faster and at lower cost by streamlining the environmental review process.
SCA 2* (Allen) places an Article 34 repeal measure on the 2024 ballot. Article 34, which passed in 1950, gives wealthy neighborhoods veto power over affordable housing and worsens racial segregation. This does not require the Governor's signature, and will go directly to voters statewide in 2024.
* indicates a bill is sponsored by California YIMBY
After the legislature adjourns, state government in Sacramento (with the exception of the Governor's office) enters the period known as "the interim." Between now and January 2023, legislators return to their districts to meet with constituents, conduct regular community outreach and begin to craft their 2023 legislative agendas.
California YIMBY will also be working on our 2023 policy priorities during this time – so, stay tuned for opportunities to participate in that process.
Housing Research & Analysis
Stacking the Deck: How Public Comment Entrenches Bad Housing Policy
California regularly makes national headlines for the outrageous things said at public hearings about housing and related issues. But do these hearings matter? Do the people and interest groups speaking at these hearings reflect the broader public? And are their comments successful at shaping policy?
A new paper by political scientist Alexander Sahn pulls data from 963 public hearings in San Francisco between 1998 and 2022—including 9,701 agenda items—to shed light on these questions.
Key takeaways:
People who make comments at public hearings are demographically and economically unrepresentative of the broader community. Commenters are disproportionately likely to be non-Hispanic White and, on average, are 21 years older than the median resident. They are also much more likely to live in a single-family home assessed at 25% more than the local median.
People are more likely to make comments regarding projects near them, and such comments tend to be negative. Comments made on projects not near the person commenting tend to be positive or neutral.
The preferences of those who make public comments seem to be broadly aligned with the action taken by the Planning Commission. This suggests that comments made at public hearings may play an important role in guiding planning outcomes.
However, not all public comments have equal weight. Neighborhood and business group preferences correlate with outcomes more so than housing and pro-development groups. The preferences of non-Hispanic Whites correlate with planning outcomes more so than the preferences of all other races combined.
Leveling the Field: Recommended Changes to Public Participation Processes
Public hearings and related meetings are the core of the American land use planning process, but are they working to achieve the desired outcome of broad-based affordability, equity, and sustainability?
A 2021 paper in the Fordham Law Review by Professor Anika Singh Lamar of Yale Law School suggests that the current paradigm of public participation is leading to more harm than good – and suggests some pathways to improve these processes that could both ensure appropriate neighborhood and community input, while leading to better outcomes and more affordable housing.
Key takeaways:
"Public participation requirements at the stage of individual development approvals encourages communities to be reactive rather than proactive." Professor Lamar suggests that participation should be focused upstream – at the planning/zoning phase – rather than at the individual project phase, to capture community values while eliminating opportunities for bad-faith obstruction.
Lamar confirms that, in spite of the theory that open processes are intended to provide a voice to disadvantaged communities, "local control, community empowerment, and public participation are among the building blocks of residential segregation. Poor people bear the brunt of that dysfunction."
The article provides a robust review of the historic roots of public participation; how they emerged from a good-faith effort to protect communities from abuse; but how the evolution of these processes has led to stasis and, worse, a deeper entrenching of powerful local interests that oppose new housing.
Houser Headlines
Upcoming Events

Mountain View YIMBY Monthly Meeting – September 6th, 7:00 PM, Zoom
>Join us for our monthly meeting! Meet other pro-housing advocates in Mountain View and learn how you can get more involved.

Happy Hour Meet Up with People for Housing OC – September 8th, 6:00-8:00 PM, Bootleggers Brewery
Come out for an afternoon/evening of networking and conversation with others concerned about housing in Orange County– we'll talk all things housing, newly passed state legislation, and the changing tides of local government policy.
Nonprofits and Housing What To Know and What To Do with YIMBY Action, Thrive Alliance, Chan Zuckerberg Initiative – September 8th, 9:00A- 11:00 AM, CZI Community Space in Redwood City
Learn how nonprofits can affect the housing supply through upcoming Housing Elements!
Ingleside-Merced Walk + Stonestown Tour with Urban Environmentalists – September 10th, 10:15 AM-12:30 PM, Java on Ocean
Walk San Francisco's Ingleside and Park Merced neighborhoods, get a guided tour + Q&A from the developer for the proposed Stonestown Development, and stick around for a group lunch!
YIMBY Dems of San Diego County General Meeting – September 28th, 6:30-8:30 PM, Park & Rec, 4612 Park Blvd, San Diego, CA 92116
Join us for our next General Membership meeting where we will have special-guest Assemblymember Chris Ward joining us! We will also receive an update on upcoming local housing policy proposals and ways to get involved in supporting our YIMBY-endorsed candidates. RSVP is not required for this event and guests are always welcome.
South Los Angeles Community Listening Session With Abundant Housing LA – September 29th, 5:30 PM, Zoom
The goal of this listening session is to understand the housing perspectives of the residents of South Los Angeles and identify important points to further discuss and organize around.
YIMBY Social – Top Posts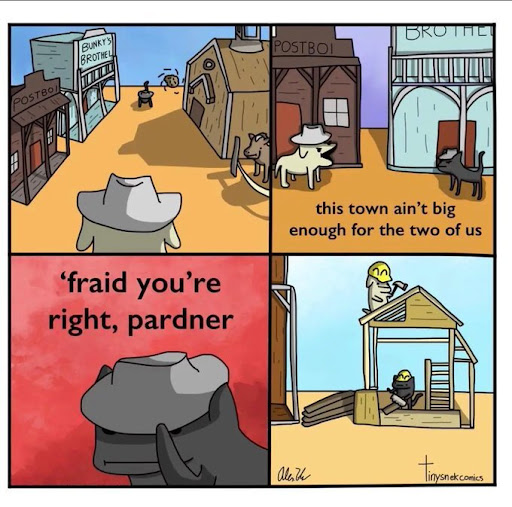 Share the good word
We welcome your ideas and feedback — send story tips and ideas to Homework@cayimby.org.