Statement on Senate passage of
SB 684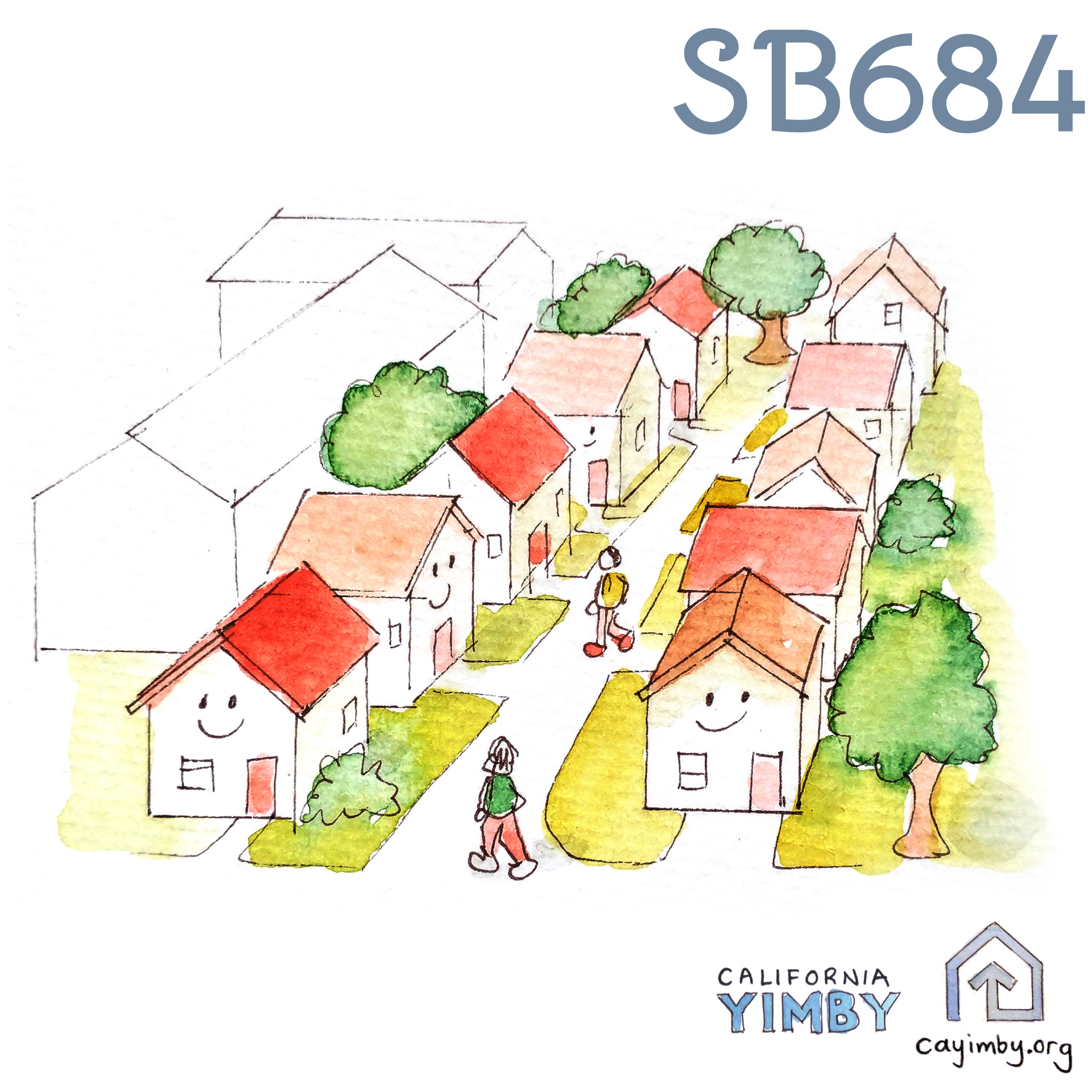 SB 684 will create new pathways to homeownership for Californians
SACRAMENTO – Today, California YIMBY released the following statement about the passage of SB 684 on the Senate floor:
"By passing SB 684 out of the Senate, California is one step closer to putting homeownership within reach for millions of middle-income Californians who have been priced out of the American Dream," said Brian Hanlon, CEO of California YIMBY. "This important bill, authored by Senator Anna Caballero, will make it faster and easier to build smaller, more naturally-affordable 'starter' homes near jobs, schools and transit. Exactly the kind of homes California needs.
Homeownership is how most Americans build wealth and achieve financial security but because of our severe housing shortage, it's now at its lowest level in California since the 1940s. Fewer than 55% of Californians live in homes they or their families own – the second lowest rate of homeownership in the U.S. Some communities of color fare even worse. African American homeownership rates are 26% lower and Latino homeownership rates are 19% lower than White Californians.
SB 684 streamlines approvals for smaller homes in infill developments of 10 homes or less in multi-family zones, and on vacant lots in single-family zones. Together these changes will make these homes – which are often built by local, 'mom and pop' builders – faster, easier, and less expensive to build and put them within reach of hardworking Californians."
To learn more about SB 684, visit https://cayimby.org/sb-684.