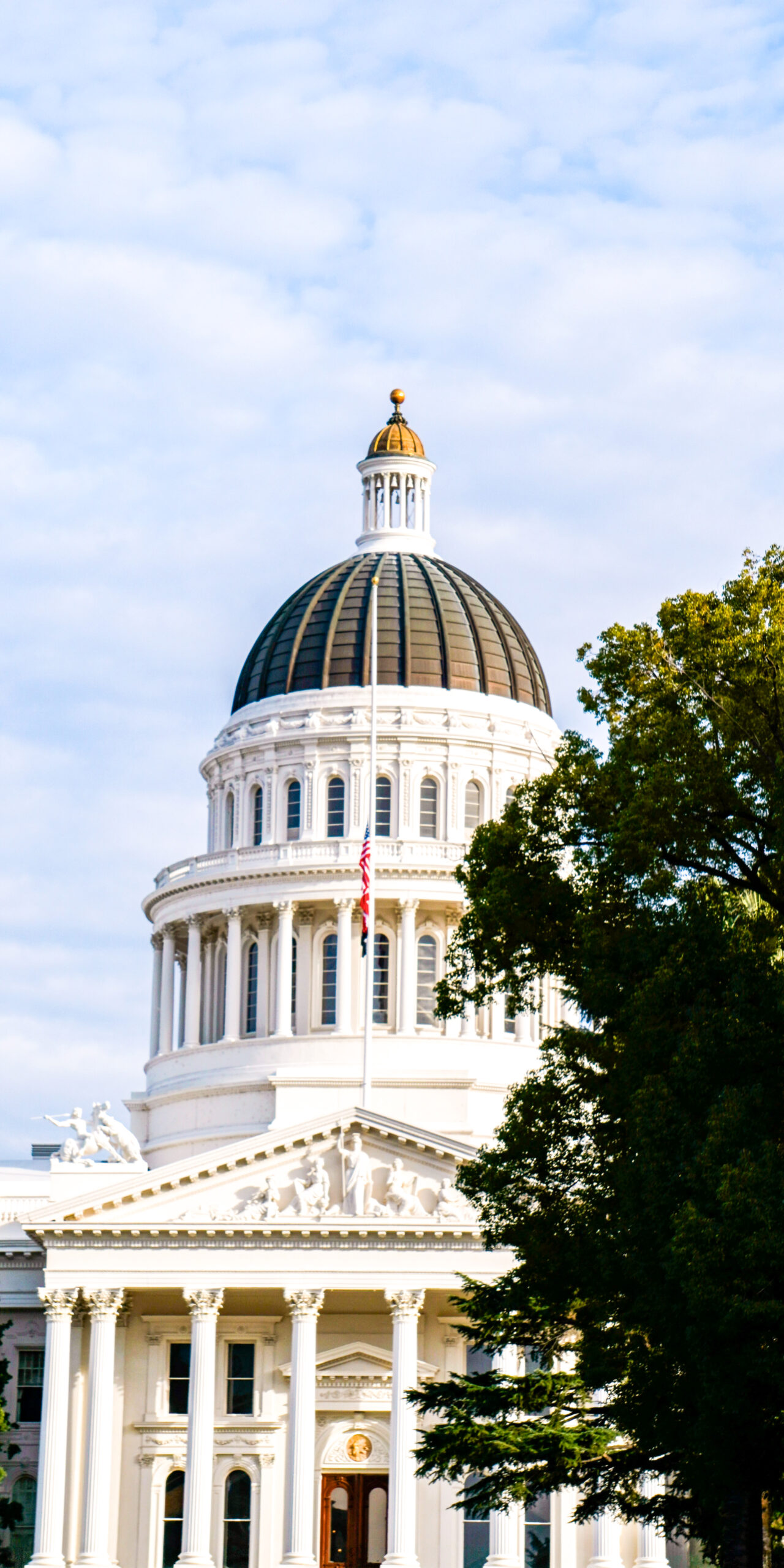 2021 Legislative Scorecard
At California YIMBY, we believe an equitable California begins with abundant, secure, affordable housing. The state legislature plays a significant role in housing policy in our state; in order to gauge their progress, we've launched a new effort to track the votes of individual legislators in the state Assembly and Senate on key pieces of housing legislation. The California YIMBY Education Fund's new "Legislative Scorecard" compiles these votes, and ranks top and bottom performers as "Housing Champions," "Housing Leaders," or "Housing Deniers" based on their voting record.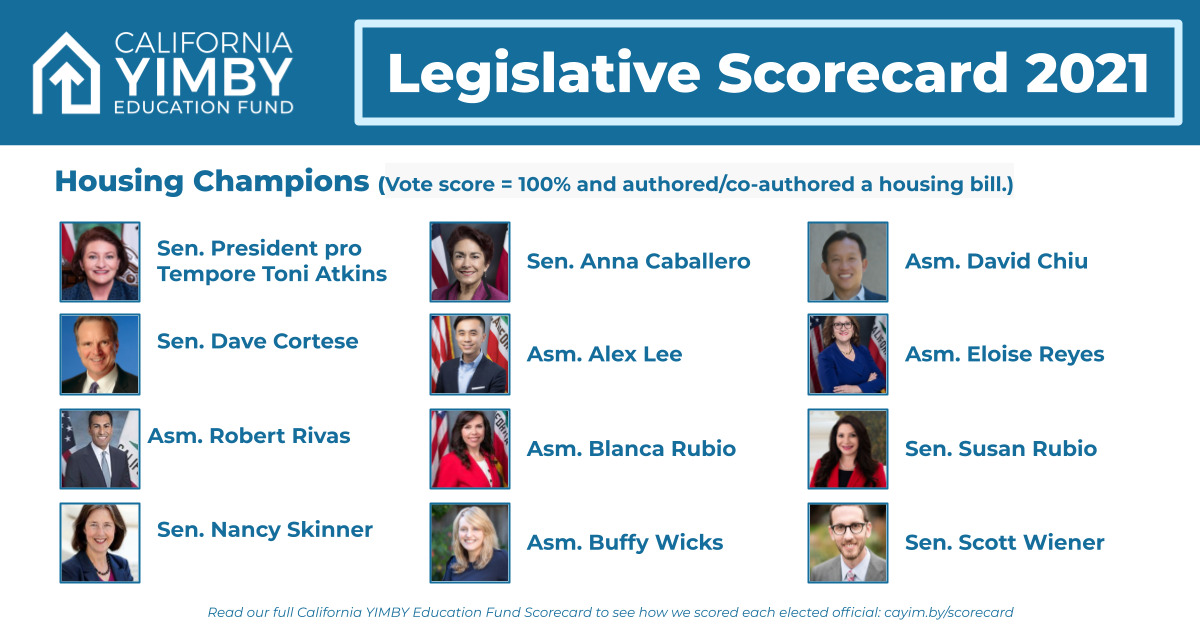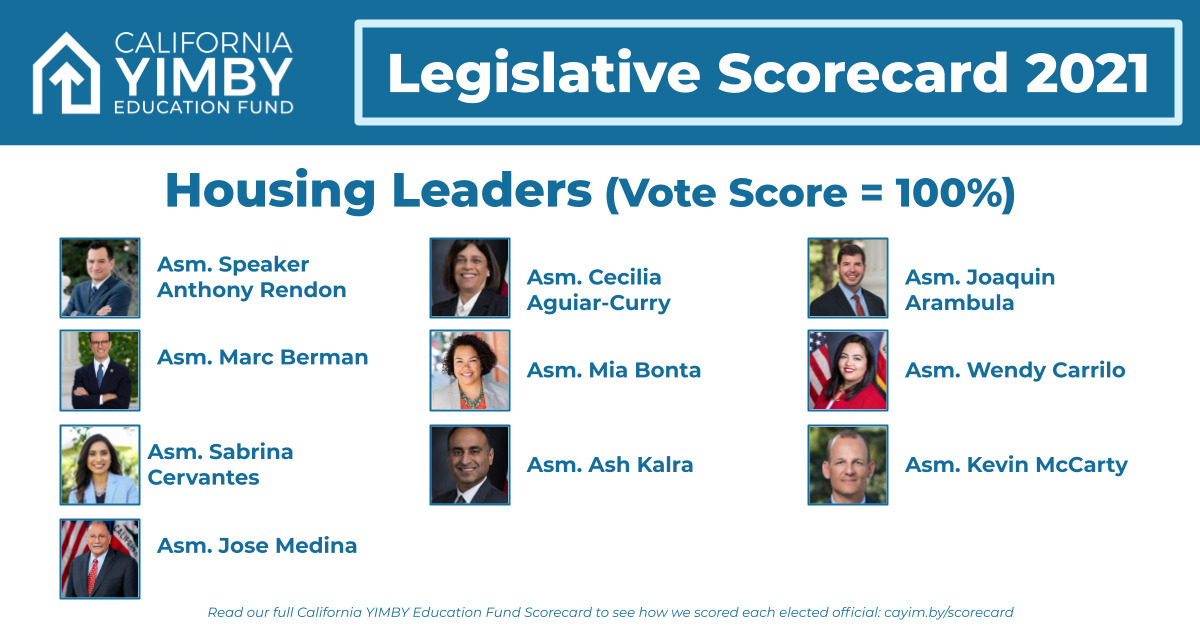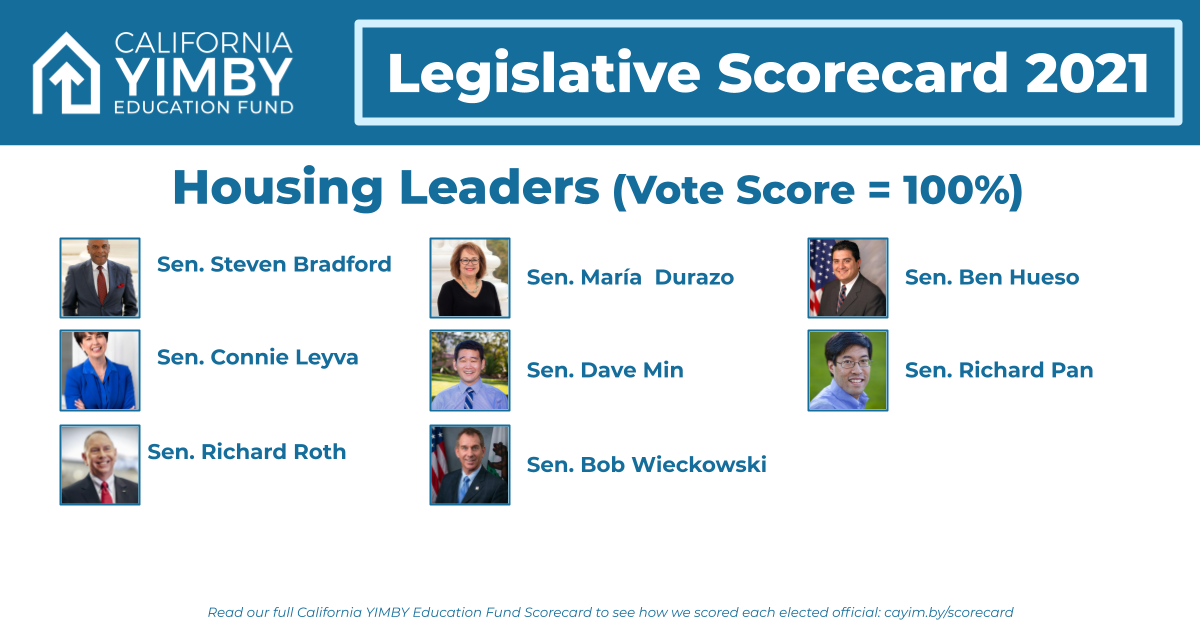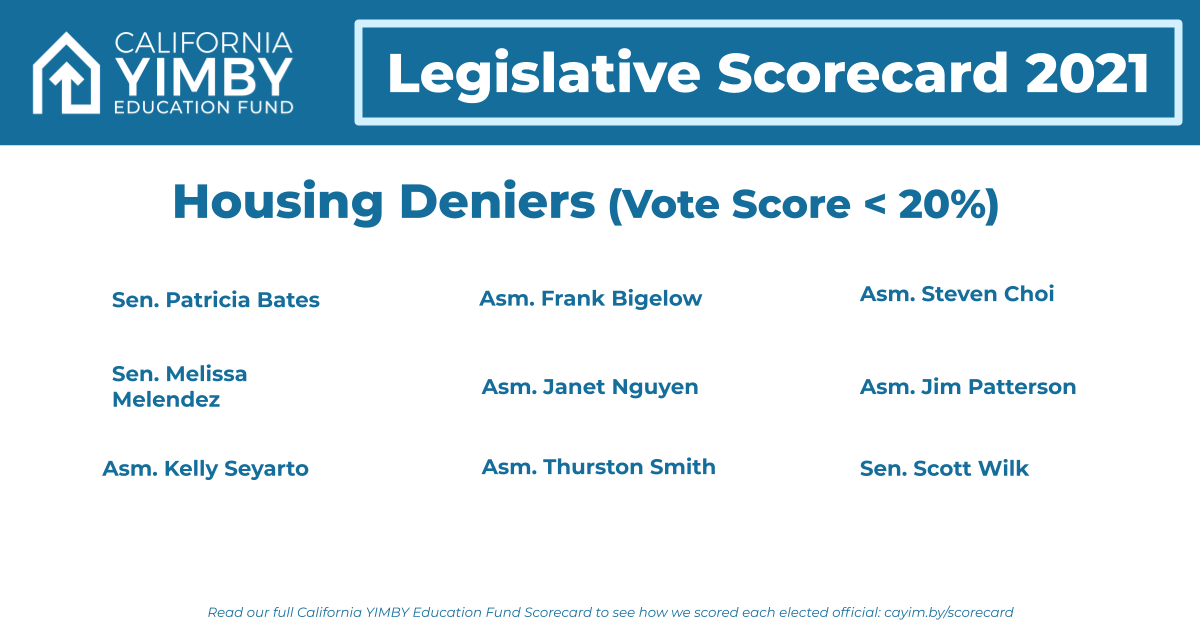 NOTE: The Scorecard is entirely a product of the California YIMBY Education Fund and is not related to our 501c4 or PAC activities.