The HomeWork: November
17, 2021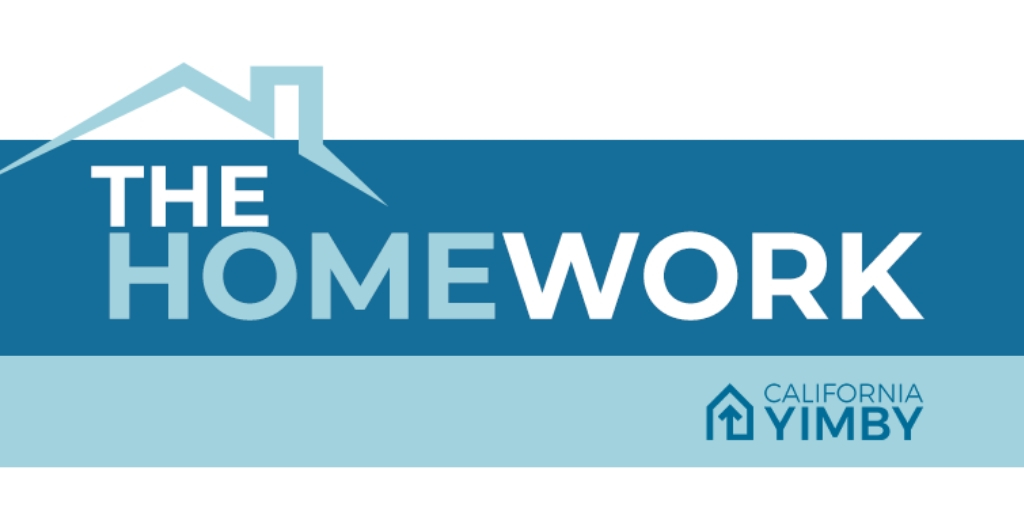 Welcome to the November 17, 2021 Main edition of The HomeWork, the official newsletter of California YIMBY — legislative updates, news clips, housing research and analysis, and the latest writings from the California YIMBY team.
News from Scramento
The Legislature is still in recess until after the New Year.
Housing Research & Analysis
How Short-Term Rentals Increase Homebuilding
Does the proliferation of short-term rental services like Airbnb reduce the supply of housing and increase displacement, or does it boost the overall housing supply? A new study by Bekkerman et al (2021) finds evidence of some marginal benefit: short-term rentals can increase housing supply by attracting more investment for residential development.
Key takeaways:
The primary finding: "a 1% increase in Airbnb listings is associated with a 0.769% increase in residential permits."

According to data from Los Angeles County, overly-strict regulations on short-term rentals can lead to less construction of new Accessory Dwelling Units (ADUs), since they are an ideal way for homeowners to monetize spare living space on their properties.

Short-term rentals also affect property values. Hard restrictions on Airbnb-style "home sharing" have "reduced the economic value and the demand for residential real estate," which also supports the body of literature showing how increasing Airbnb rentals have raised nominal housing prices.
How a Shortage of Housing Supply Reduces Social — and Economic — Mobility
With fewer houses available, American households are moving less, according to a new study by Myers et al. (2020). This has profound consequences for household formation and economic opportunity in the United States.
Key takeaways:
Following the slowdown in new construction after the Great Recession, local mobility fell by a third from 2010-2019.
Unsurprisingly, lower vacancy rates and higher job growth resulted in less mobility by creating more "friction of competition" in the housing market.
New homes for first-time homebuyers create "vacancy chains" when a household buys a home and moves out of a rental unit, opening up more vacancies and enabling mobility.
Houser Headlines
YIMBY Social – Top Posts
Share the good word
We welcome your ideas and feedback — send story tips and ideas to Homework@cayimby.org.
Did someone forward this email to you? Sign up to get it here.