NEWS: Governor Newsom Signs Two More California YIMBY-Sponsored
Housing Bills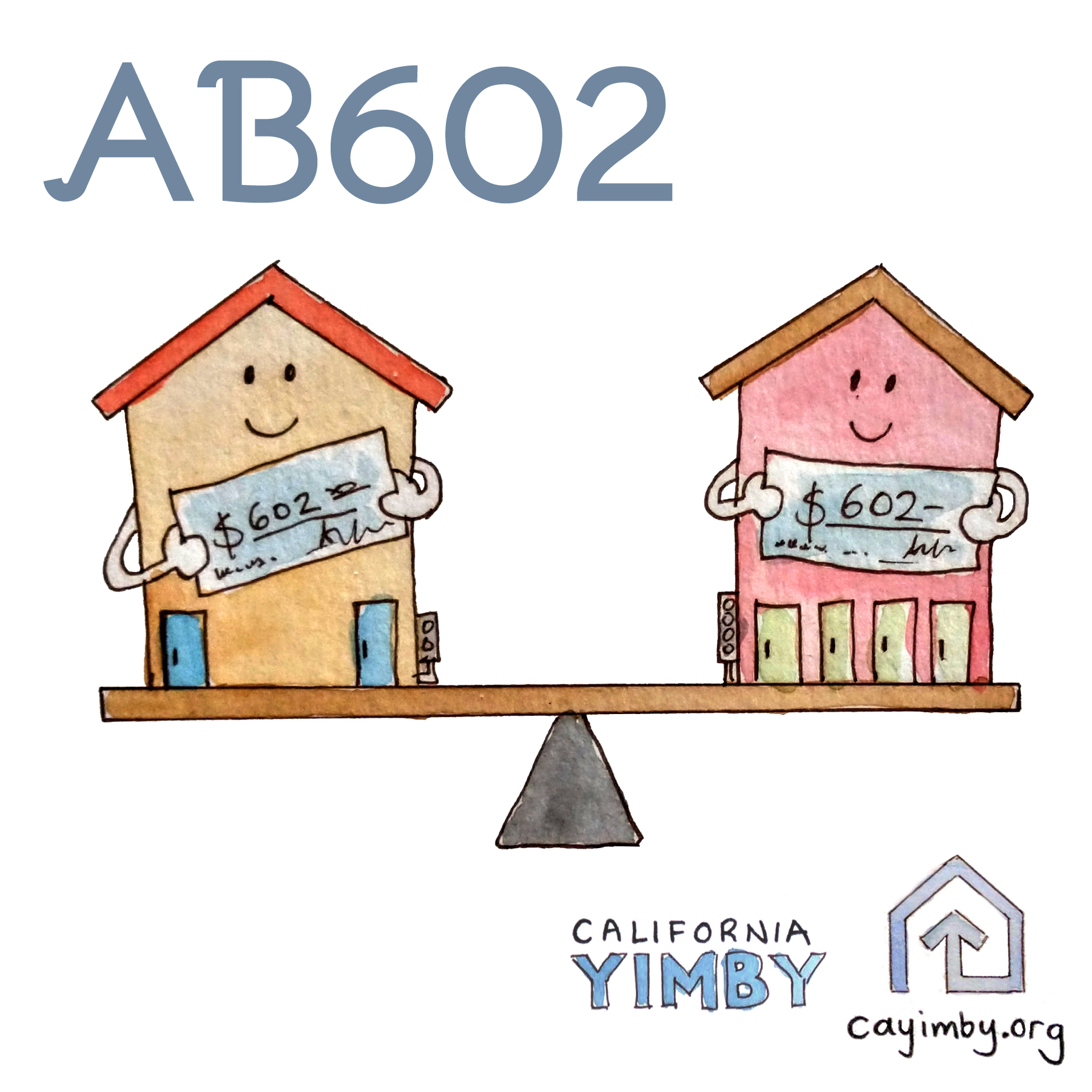 AB 602 & SB 478 Will Make Local Fees and Zoning Rules More Fair, Transparent
 "The tide has turned in favor of pro-housing activists this year"
OAKLAND – California YIMBY today celebrated the signing by Governor Gavin Newsom of two more of its sponsored housing bills, along with more than two dozen other bills focused on ending California's housing shortage and affordability crisis. In combination, the bills will continue to chip away at the state's severe lack of affordable housing.
AB 602 (Grayson) reforms housing impact fees to make them more fair and transparent, while SB 478 (Wiener) directs cities to stop using land use "tricks" to block multi-family housing that is otherwise legal.  
"The tide has turned in favor of pro-housing activists this year," said Brian Hanlon, CEO of California YIMBY. "Governor Newsom is living up to his promise on housing and land use reform. While much more work remains, today we take another important step down the road to making California for everyone. California YIMBY thanks housing leaders Sen. Scott Wiener and Asm. Tim Grayson for championing these important reforms."
At a signing ceremony this morning in Oakland, Governor Newsom signed a total of 27 housing-related bills into law, many focused on important technical fixes to existing rules related to housing that add arbitrary or confusing fees and regulations that impede the production of more homes. 
For example, many California cities have properties that are zoned for multi-family housing, but have adjusted their "floor area ratios" — the ratio of building floor area to parcel size — to make it technically impossible to build more than one home. SB 478 will end that practice by requiring cities to approve multi-family homes on lots that are zoned for them. 
In addition, cities often charge the same impact fees to large homes as they do to each of the small apartments in a multi-family housing project. These fees can often exceed $100,000 per apartment. AB 602 will generally require that cities impose fees based on the size of the home, resulting in reduced building costs for affordable apartments and plexes.
Asm. Grayson's AB 602 will also permit the public to challenge the often bogus "nexus studies" that are used to justify unreasonably high fees.
"Smaller, more affordable homes deserve smaller, more affordable fees," Hanlon said, "and cities should not be blocking multi-family homes that are otherwise legal to build. AB 602 and SB 478 are part of a package of housing bills passed since 2017 that, combined, will accelerate homebuilding and make our state more affordable, sustainable, and inclusive."
In addition to AB 602 and SB 478, Governor Newsom signed over two dozen pieces of housing legislation focused on ending California's housing shortage and affordability crisis. To see the full list of housing bills signed into law, visit the Governor's website here.