Governor Newsom: To Ensure Progress on Housing, We Need Data – Sign
SB 477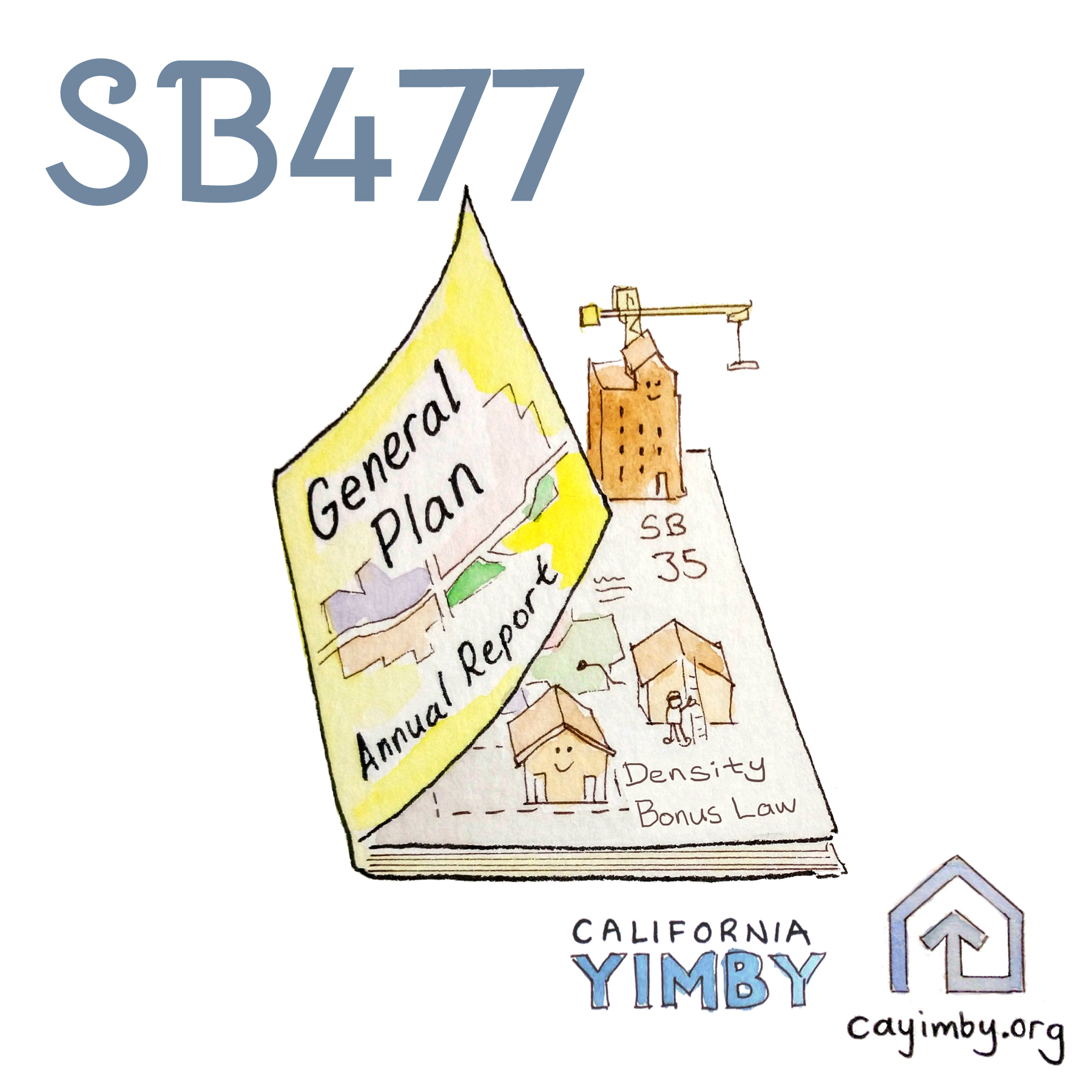 Click here to send an e-mail asking Governor Newsom to sign SB 477!
Governor Newsom and the Legislature have made tremendous strides on housing this year, but at least one more bill on his desk is critical for our long-term success on resolving the housing shortage. The Governor should sign SB 477 (Wiener) to collect more information on the impact of our housing laws. 
SB 477 would require that local governments report when certain state housing laws are used to develop housing in their communities. The law simply expands the existing progress report cities  submit to the state of California, and adds a section to include this data. The results  would provide  critical intelligence to housing policymakers, activists, researchers, journalists, and the Legislature, by tracking the actual impact  of  the housing laws the Legislature passes. 
The  data has additional practical applications.  The Governor's state budget this year created a new Housing Accountability Unit (HAU) within the state's Department of Housing and Community Development (HCD) that will provide technical assistance to local governments struggling to implement state housing laws. In situations where local governments refuse to follow  state housing laws, the HAU  will intervene. SB 477 would be the backbone of this effort, giving HAU and HCD an accurate assessment of how to prioritize their efforts. 
For various reasons, HCD has been opposing SB 477, but it's not clear that the law would cause any difficulties within the agency. The bill gives them until 2024 to begin full implementation; HCD is undertaking similar data gathering efforts (under AB 1483 from 2019), which would be complemented by SB 477's direction regarding which data is most valuable to Legislators.  
SB 477 was a part of the Senate President pro Tempore Toni Atkins' housing package, most of which the Governor has already signed. By signing SB 477 into law, Governor Newsom can complete the package and ensure that the vital housing policies we're advancing as a state are delivering the results Californians desperately need — in the form of affordable homes they can live in.  
California YIMBY believes in basing our policy efforts in evidence; when the evidence is lacking, we have an obligation to explore until we find it. SB 477 is an important contribution to the values we fight for as an organization, and we hope the Governor agrees by making it state law. 
Click here to send an e-mail asking Governor Newsom to sign SB 477!