California YIMBY Statement on the Passage of Senate
Bill 10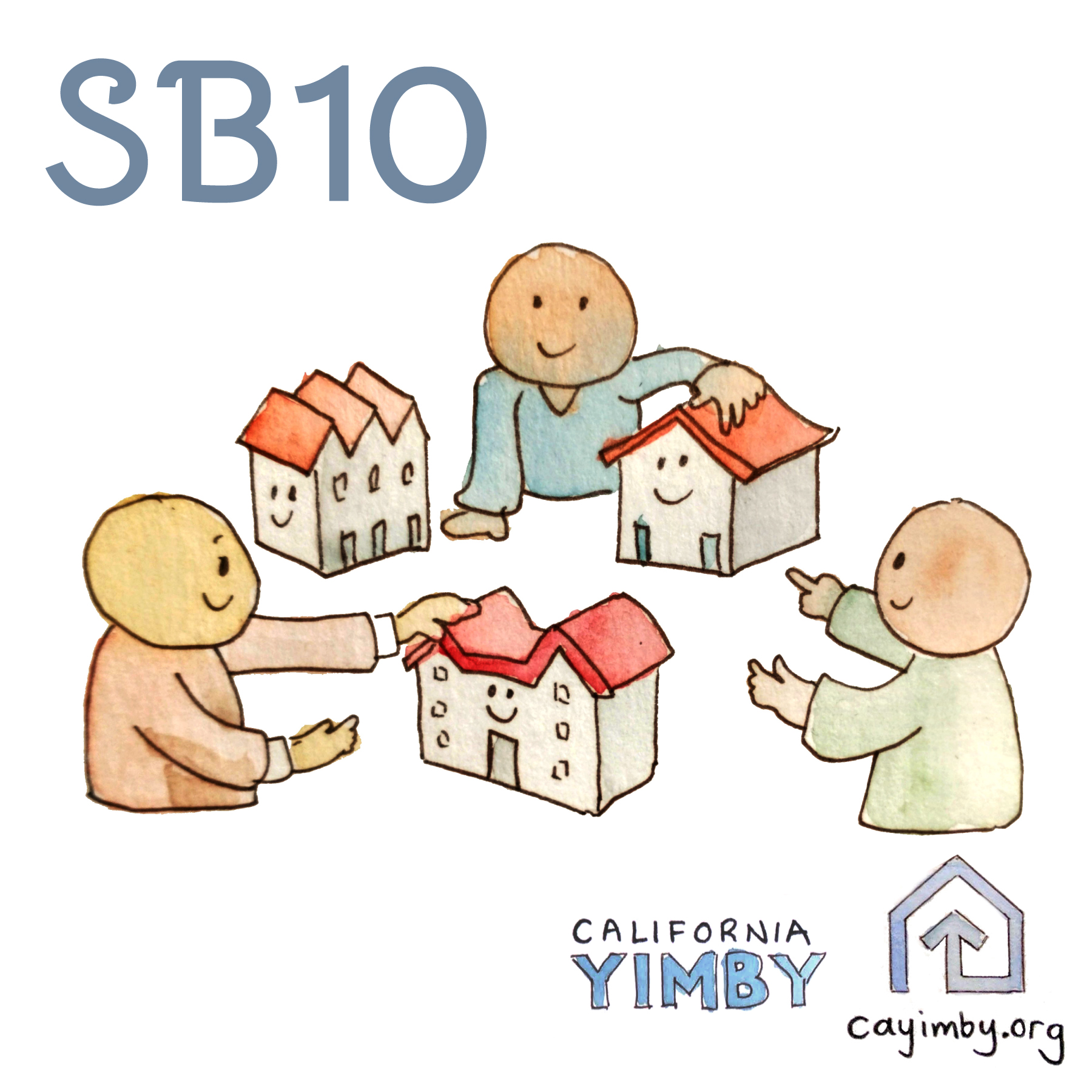 "Help is on the way for California's middle-class families"
SACRAMENTO – Today California YIMBY CEO Brian Hanlon released the following statement regarding the final passage of Senate Bill 10 through the state legislature:
"California's middle-class workers and families have long been invisible in the debate about our housing shortage and affordability crisis — but no longer," said Brian Hanlon, President and CEO of California YIMBY. "Senate Bill 10 gives cities a tool to prioritize exactly the kinds of homes that our workers and families need: Apartments in modest-sized buildings that can fit seamlessly into our existing neighborhoods. 
"With the passage of SB 10, the state legislature has told middle-class families: Help is on the way."
SB 10 gives cities in California the ability to fast-track re-zonings for apartment buildings with up to ten homes in transit-rich or urban infill areas. In many cities, residents opposed to housing abuse the court system by challenging lawful re-zonings that cities must pass to meet their regional housing production targets. As cities race to meet their Regional Housing Needs Assessments (RHNA), many are finding they do not have the proper rules in place to accommodate homes for their middle-income workers, like teachers, nurses, and service workers. 
By eliminating the barriers to approving small apartment re-zonings, SB 10 will make it easier for cities to meet their housing goals. Flexibility provisions in SB 10 mean that cities that do not wish to use the expedited process are not required to do so, but will still need to meet their RHNA-required housing goals by other means.  
"California YIMBY is proud to sponsor this important legislation, and is incredibly grateful to Senator Wiener for his partnership and leadership on housing reform," Hanlon said. "We've heard from cities that are excited to put this new tool to use, and look forward to continuing the work to make sure that our cities are affordable and accessible to everyone."