California YIMBY Joins Sen. Wiener to Launch 2021 Legislative
Housing Package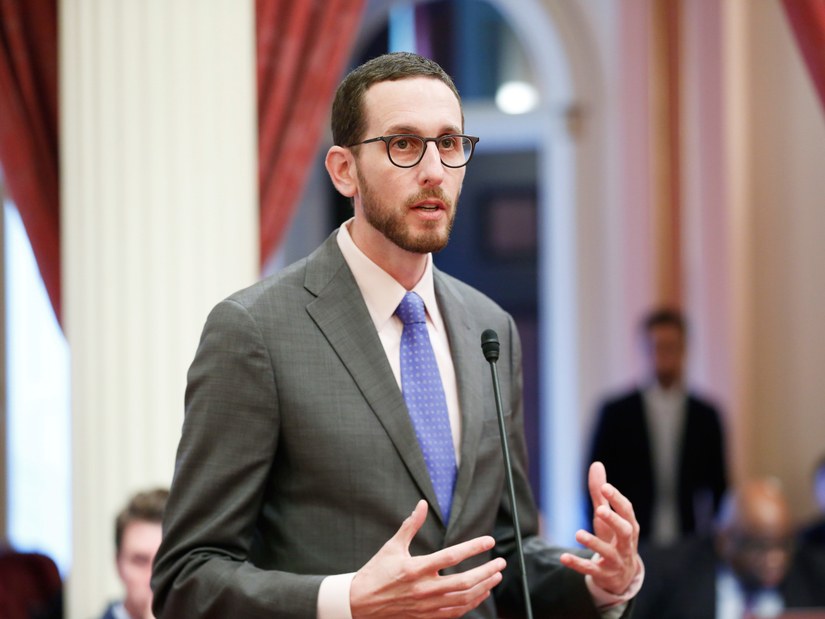 Statewide Housing Advocates, Equity Leaders Join the Call for More Homes
SACRAMENTO – Today California YIMBY joined State Senator Scott Wiener (San Francisco), along with housing and equity advocates from across the state, in launching a package of bills in the state legislature with the goal of ending the state's housing shortage and affordability crisis. The bills, which include the California YIMBY-sponsored SB-10; SB 478, the Housing Opportunity Act; and SB 477, the Housing Data Act, align with statewide goals of making it legal to build more homes in urban areas while lowering costs and barriers to affordable housing.
"To meet the challenges of environmental sustainability, racial and economic justice, and creating vibrant communities of opportunity for everyone, California must reform many of its housing policies," said Brian Hanlon, CEO of California YIMBY, a co-sponsor of SB 10, SB 477, and SB 478. "This smart, targeted legislative package from Sen. Wiener addresses these challenges. We applaud Sen. Wiener for sweating the details of housing policy and proposing reforms that will help all communities build more naturally-affordable 'missing middle' housing, and for collecting data to determine the efficacy of state housing laws, which will advance evidence-based policymaking."
"California's severe housing shortage — in the millions — is severely harming our state, and we must take firm actions to help create more housing," said Sen. Scott Wiener. "We need multiple strategies to help end our housing shortage, including empowering cities to build more housing, funding affordable housing, and ensuring that cities are taking necessary steps to meet their housing goals. Our 2021 housing bills help accomplish each of these important goals."
"Senator Wiener has been an incredible champion for reforming California's broken housing policies to help Californians paying unaffordable rents, almost 70 percent of whom are people of color," said Ricardo Flores, Executive Director of LISC San Diego. "These are the people who are often working and living one missed paycheck away from losing their homes. We urge the California legislature to support Sen. Wiener's common-sense bills to legalize more multi-family homes, and make it easier for all Californians to find secure, affordable, equitable housing."
"We're excited to work with Sen. Wiener on these important reforms that will serve to strengthen our growing efforts in Los Angeles to build more affordable homes," said Leonora Camner, Executive Director, Abundant Housing LA. "Many of the barriers that exist for housing are rooted in racism, exclusion, and segregation. There's no silver bullet that can end the housing shortage and affordability crisis, which is why we believe this package takes the right approach and addresses several of the most critical factors — making it legal to build more middle-income homes; reducing the barriers to affordable housing in neighborhoods where it's already legal; and keeping track of our progress. We look forward to working with our partners in LA, and across California, to bring housing abundance to everyone."
In addition to streamlining planning approvals for middle-income apartments (SB 10), the package includes changes to state housing law that will make it easier to build in areas already zoned for multi-family housing (the Housing Opportunity Act), and step up measures to improve the impact and efficacy of state housing laws designed to end the crisis (the Housing Data Act). 
In many cities, strict limits on the footprint of buildings on residential land makes it illegal to build more than one home, even when multiple homes are otherwise allowed by law. The Housing Opportunity Act clarifies these rules by ensuring that multi-family homes that comply with existing zoning can be built. 
The Housing Data Act will establish a state database to track the impact of housing laws on local housing production, to help ensure that cities are compliant with state housing law, and ensure that homes are being built as a result.
Click here to download a fact sheet about SB 10.
Click here to download a fact sheet about SB 478, the Housing Opportunity Act.
Click here to download a fact sheet about SB 477, the Housing Data Act.
[pdf-embedder url="https://cayimby.org/wp-content/uploads/2021/02/cayimby-regulation-graphic.pdf"]