California YIMBY Joins Asm. Laura Friedman to End Costly
Parking Mandates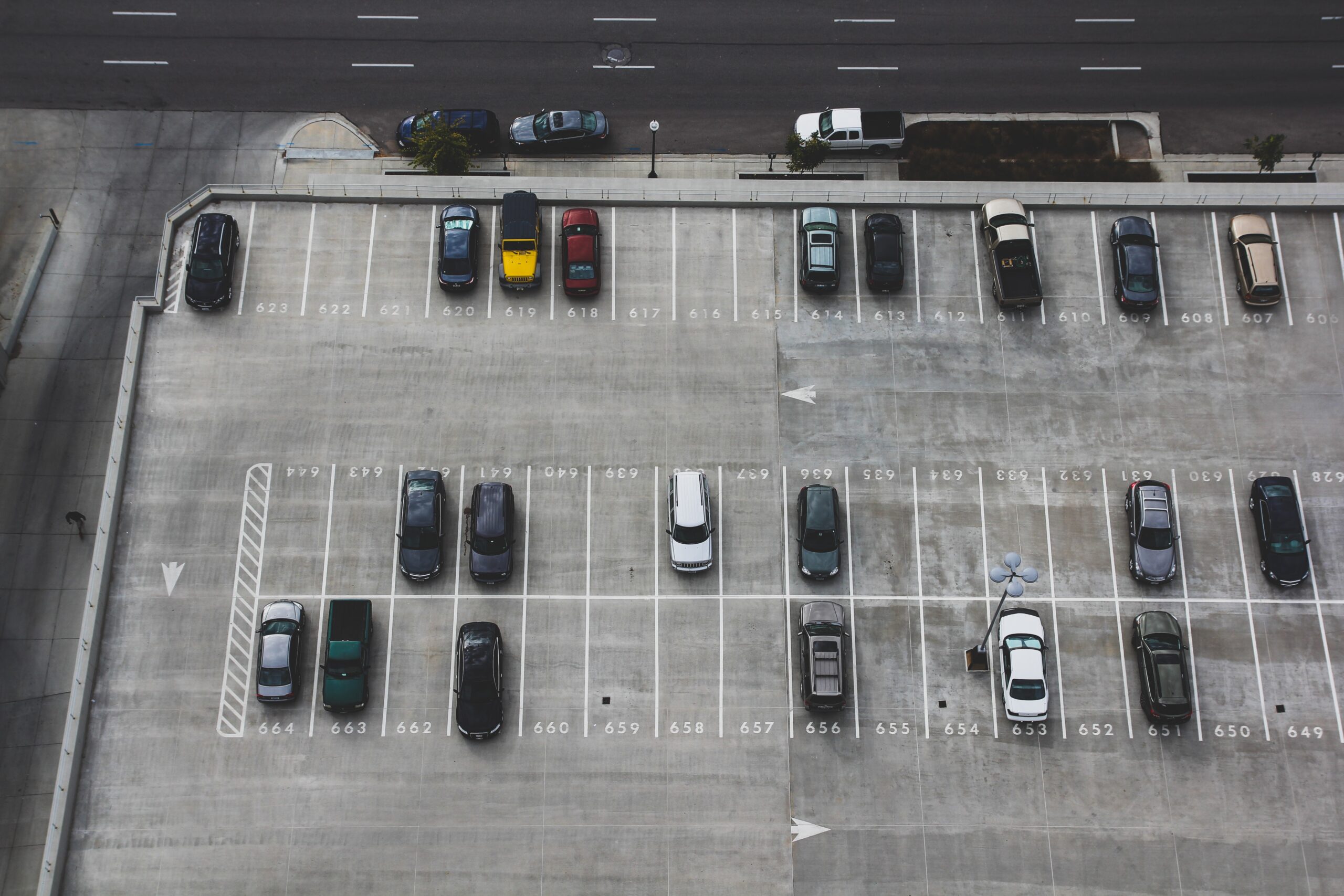 "Affordable Housing for Humans, Not Unaffordable Parking for Cars" 
Mandates Add Up to $80,000 Per Parking Spot to Cost of Housing, Rent 
"200 Square Mile Parking Crater"
SACRAMENTO – Today, California YIMBY and Assemblymember Laura Friedman (D-Glendale), along with Sen. Nancy Skinner, Sen. Scott Wiener, Asm. Alex Lee, the San Francisco Bay Area Planning and Urban Research Association (SPUR), and Abundant Housing LA, introduced AB 1401, a bill that would end expensive parking mandates for homes and commercial buildings built near transit, or in neighborhoods with less car use, throughout California. 
Parking mandates increase the cost of housing — a single parking space can add $80,000 or more to the cost of construction — and drive up the pollution that causes climate change. Research by UCLA's Institute of Transportation Studies has found that "when parking requirements are removed, developers provide more housing and less parking, and different types of housing: housing in older buildings, in previously disinvested areas, and housing marketed toward non-drivers. This latter category of housing tends to sell for less than housing with parking spaces."
"Parking mandates can add tens of thousands of dollars to the cost of a new home — which buyers or renters must pay, even if they don't drive," said Brian Hanlon, CEO of California YIMBY. "By ending mandates for unaffordable parking for cars, we can make it easier to build affordable housing for humans — and address pollution, road safety, environmental justice, and climate change at the same time."
"It seems that for years we've been trading housing for parking," said Assemblymember Laura Friedman, Chair of the Assembly's Transportation Committee. "We're in the midst of a housing crisis, desperately looking for a solution, and we need to consider all options to reduce the overall cost of housing. There are plenty of communities in our state that have access to high-quality transit, or where cars are underutilized, that need housing far more than they need parking."
"California's housing crisis is a crisis of supply and affordability. We need to build many more units to get out of this crisis. A parking requirement on housing is just counterproductive. It adds to the cost and takes up space that otherwise could be a housing unit," said state Sen. Nancy Skinner, D-Berkeley. "I'm pleased to join my colleagues, Asm. Friedman, Asm. Lee, and Sen. Wiener, in co-authoring this important legislation."
"Mandating a huge amount of parking in new housing developments makes housing a lot more expensive," said state Sen. Scott Wiener, D-San Francisco. "It also reduces the amount of housing that gets built. We should not be requiring lots of parking in new housing projects. It's not sustainable and is just terrible policy."
"Mandatory parking minimums" are common in cities throughout California. They require that homes and commercial buildings be built with a minimum number of parking spaces, regardless of how many might be needed by potential residents, and are known to increase traffic, air pollution, and carbon emissions by creating an incentive for more driving.
"This bill will finally get rid of arbitrary local parking mandates that generate climate and air pollution, make our cities more vulnerable to heat waves, and more expensive to live in," said Nick Josefowitz, Chief of Policy, San Francisco Bay Area Planning and Urban Research Association (SPUR). "It will also help neighborhood businesses that are struggling to survive the pandemic."
"Car violence is the leading cause of death for children," said Leonora Camner, Executive Director, Abundant Housing LA. As a mom, I support common-sense reforms that reduce car dependence. By removing excessive parking requirements in transit-first areas, AB 1401 will encourage more transit usage and promote affordable housing growth, addressing California's severe housing and climate crises."
Key Facts and Citations:  
Asm. Friedman's legislation follows the lead of California cities such as San Francisco, Oakland, San Diego, Sacramento and Berkeley, which have all eliminated parking minimums for much residential development.
AB 1401 is co-sponsored by California YIMBY, the San Francisco Bay Area Planning and Urban Research Association (SPUR), and Abundant Housing LA.
What others are saying:

"Reducing off-street parking requirements will improve cities, protect the environment, and promote social justice." – Donald Shoup, Distinguished Research Professor – Department of Urban Planning – Luskin School of Public Affairs, University of California, Los Angeles
"This commonsense reform promotes a just and sustainable recovery." – Darnell Grisby, Executive Director, TransForm
"Parking requirements drive up the cost of housing and undermine efforts to create affordable and equitable communities. AB 1401 addresses California's housing and climate crises head on to ensure that the State's investments in transit and affordable housing go as far as possible." – Carter Rubin, Mobility and Climate Advocate, Natural Resources Defense Council (NRDC)
"Boilerplate local parking requirements can add tens of thousands of dollars in unnecessary costs to housing units, driving up rents and mortgages, especially for those households who by necessity or by choice, drive less than others. This common-sense reform prioritizes homes for people over storage for cars and will help address the housing shortage that impacts all Californians." – Mott Smith, Board Member, Council of Infill Builders
"When so many Californians are struggling under the weight of high housing and transportation costs, and with climate change worsening, it makes no sense to keep mandating excessive parking requirements on new development. This critical reform legislation will lower housing costs and stop the subsidies for automobile storage that undermine our economic, quality-of-life and environmental goals." – Ethan Elkind, Director, Climate Program at UC Berkeley's Center for Law, Energy & the Environment
"This bill eliminates an artificial barrier to sustainable growth. Allowing more people to live and work near transit is a win-win-win for greenhouse gas reductions, affordability, and economic growth." – Colin Parent, Executive Director and General Counsel of Circulate San Diego
###
About California YIMBY: California YIMBY is a community of neighbors who welcome more neighbors. We believe that an equitable California begins with abundant, secure, affordable housing. We focus on housing and land use policy at the state and local level to ensure grassroots organizers and city leaders have the tools they need to accelerate home building. https://dev-ca-yimby.pantheonsite.io/
###