Episode 9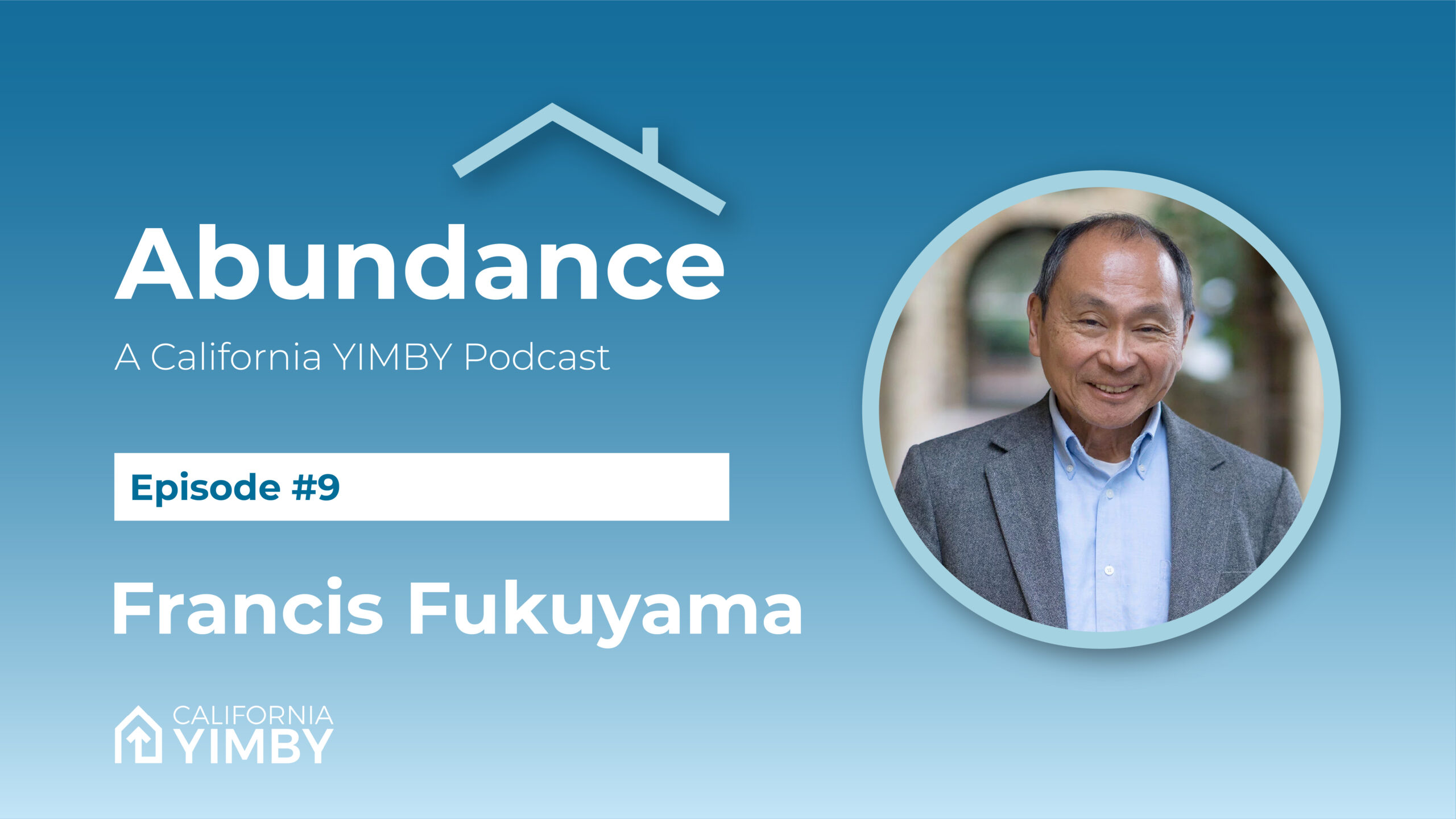 Francis Fukuyama on California's Political Decay
Welcome to Abundance, a new California YIMBY podcast where we chat with the academics, researchers, and practicioners who inspire and inform our work.
In this episode, California YIMBY research director Nolan Gray chats with Francis Fukuyama. He's the Olivier Nomellini Senior Fellow at Stanford University's Freeman Spogli Institute for International Studies, a faculty member of FSI's Center on Democracy, Development and the Rule of Law, and the also Director of Stanford's Ford Dorsey Master's in International Policy.They're joined in this episode by California YIMBY policy director Ned Resnikoff.In this episode, Nolan, Ned, and Francis discuss political decay in California, how CEQA perpetuates vetocracy, and the ancient roots of the Anglosphere housing crisis.
Stay connected with ⁠California YIMBY⁠ on ⁠Twitter⁠, ⁠Bluesky⁠, ⁠Instagram⁠, and ⁠TikTok⁠.
Hosts & Guests
Nolan Gray
Ned Resnikoff
Francis Fukuyama
Get This Episode