Episode 8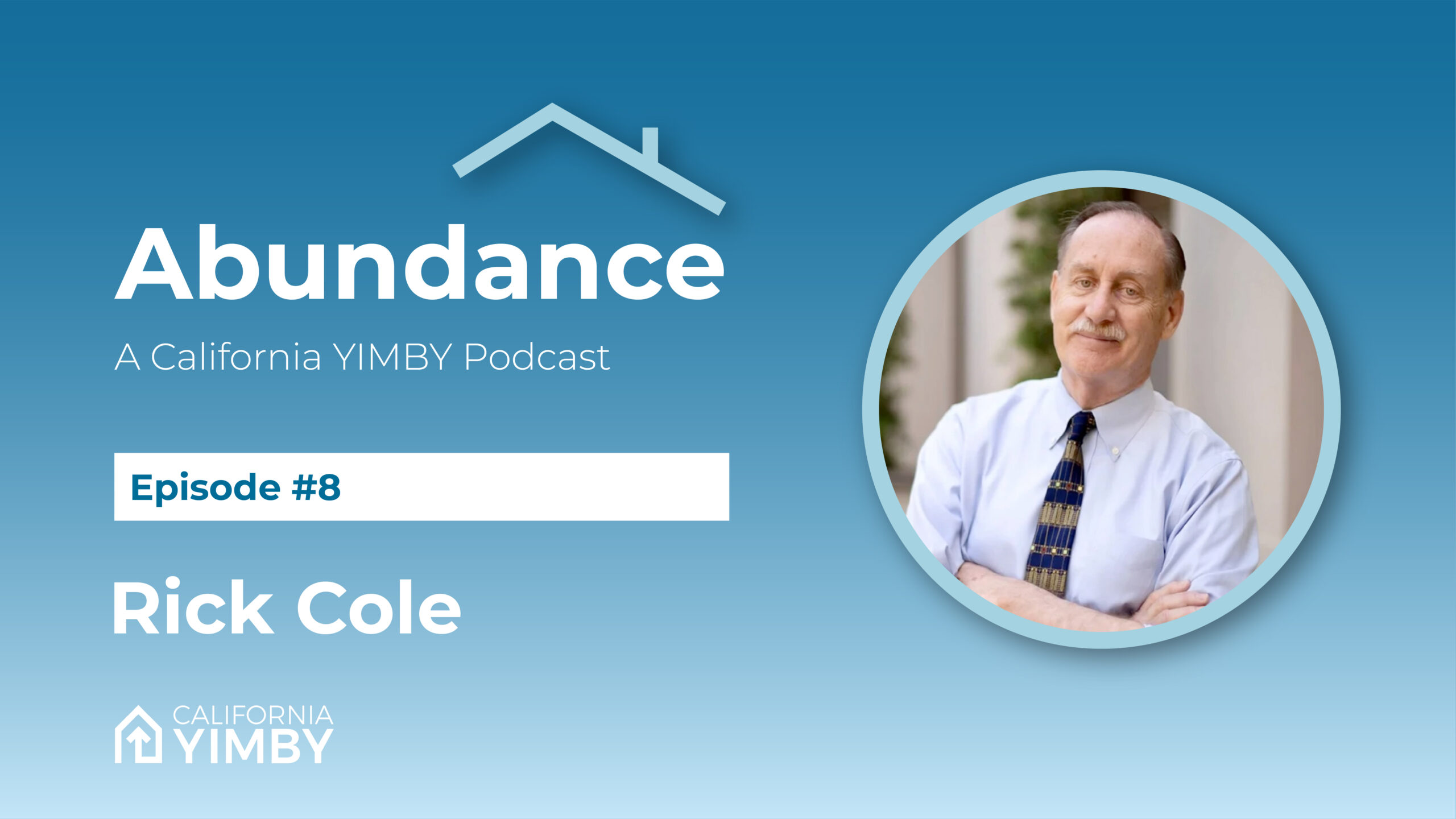 Rick Cole on Pasadena
Welcome to Abundance, a new California YIMBY podcast where we chat with the academics, researchers, and practicioners who inspire and inform our work.
In this episode, California YIMBY research director M. Nolan Gray chats with Rick Cole. He's the Chief Deputy Controller for the City of LA, where he oversees the key accounting, paymaster and audit functions of the nation's second largest city. Rick has been all over the place in Southern California governance—he was previously a Deputy Mayor in Los Angeles, the city manager of Azusa, Ventura, and Santa Monica, and was previously the mayor of Pasadena, where he has just launched a new campaign for City Council. In the first half of this episode, Rick and Nolan discuss the future of Los Angeles, how to turn sticky problems like parking and housing affordability into solutions, and his future plans for Pasadena.
Stay connected with ⁠California YIMBY⁠ on ⁠Twitter⁠, ⁠Bluesky⁠, ⁠Instagram⁠, and ⁠TikTok⁠.
Hosts & Guests
Nolan Gray
Rick Cole
Get This Episode