Episode 13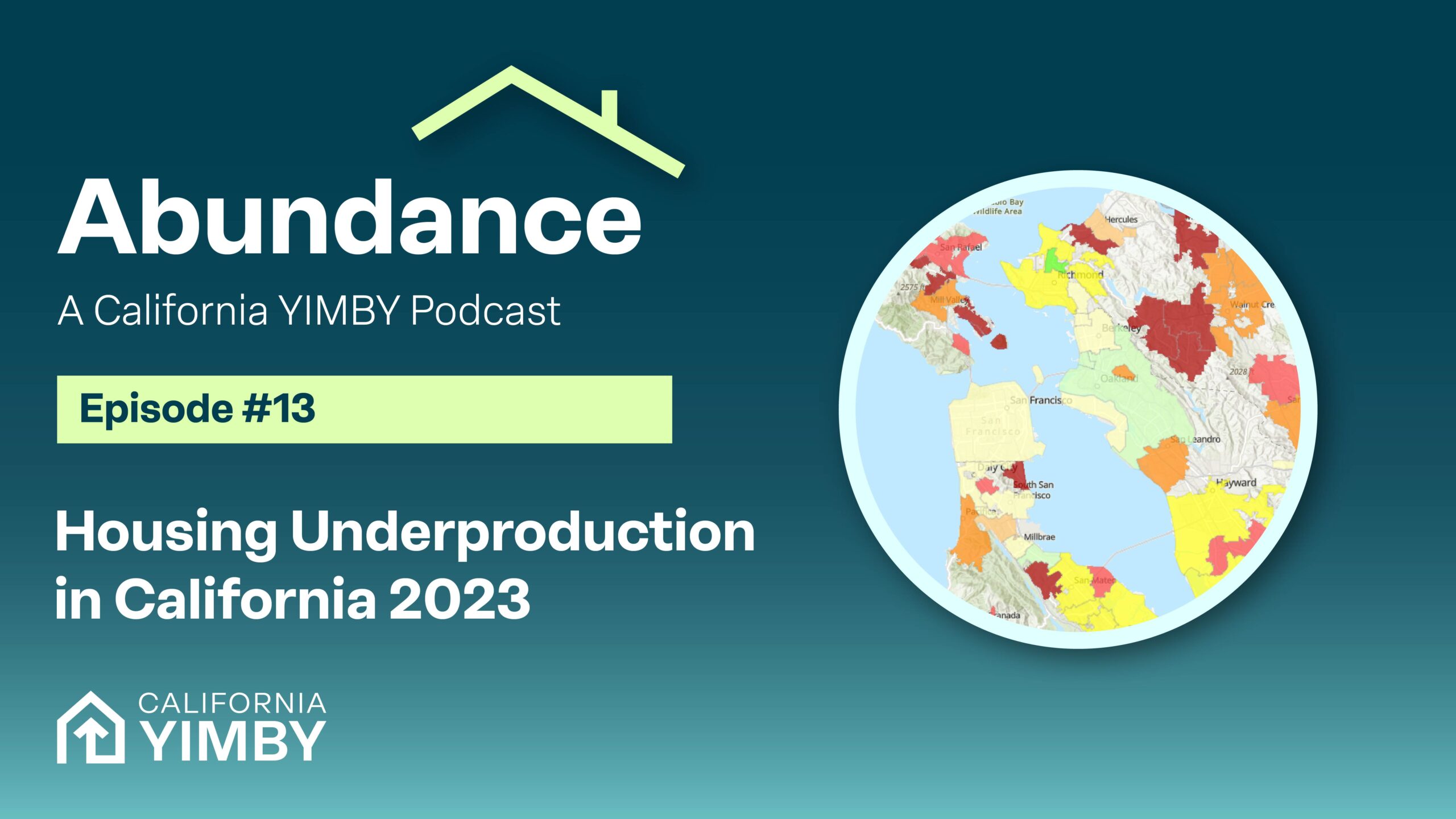 Housing Underproduction in California 2023
Welcome to Abundance, a new California YIMBY podcast where we chat with the academics, researchers, and practicioners who inspire and inform our work.
Welcome back to Abundance!
In this episode, we discuss ⁠Housing Underproduction in California 2023⁠, a new report published by the California YIMBY Research Fund in collaboration with MapCraft.
California YIMBY research director Nolan Gray is joined by Ian Carlton and Lacy Patterson, two members of the ⁠MapCraft⁠ team who helped to put this report together.
In this episode, they discuss which parts of California are building the least housing, which are building the most, where the gap between market feasible capacity and actual permits issued is widest.
If you would like to see the full report and associated maps and data, go check it out on our ⁠brand new website⁠!
Stay connected with ⁠California YIMBY⁠ on ⁠Twitter⁠, ⁠Bluesky⁠, ⁠Instagram⁠, and ⁠TikTok⁠.
Hosts & Guests
Nolan Gray
Ian Carlton
Lacy Patterson
Get This Episode