Episode 12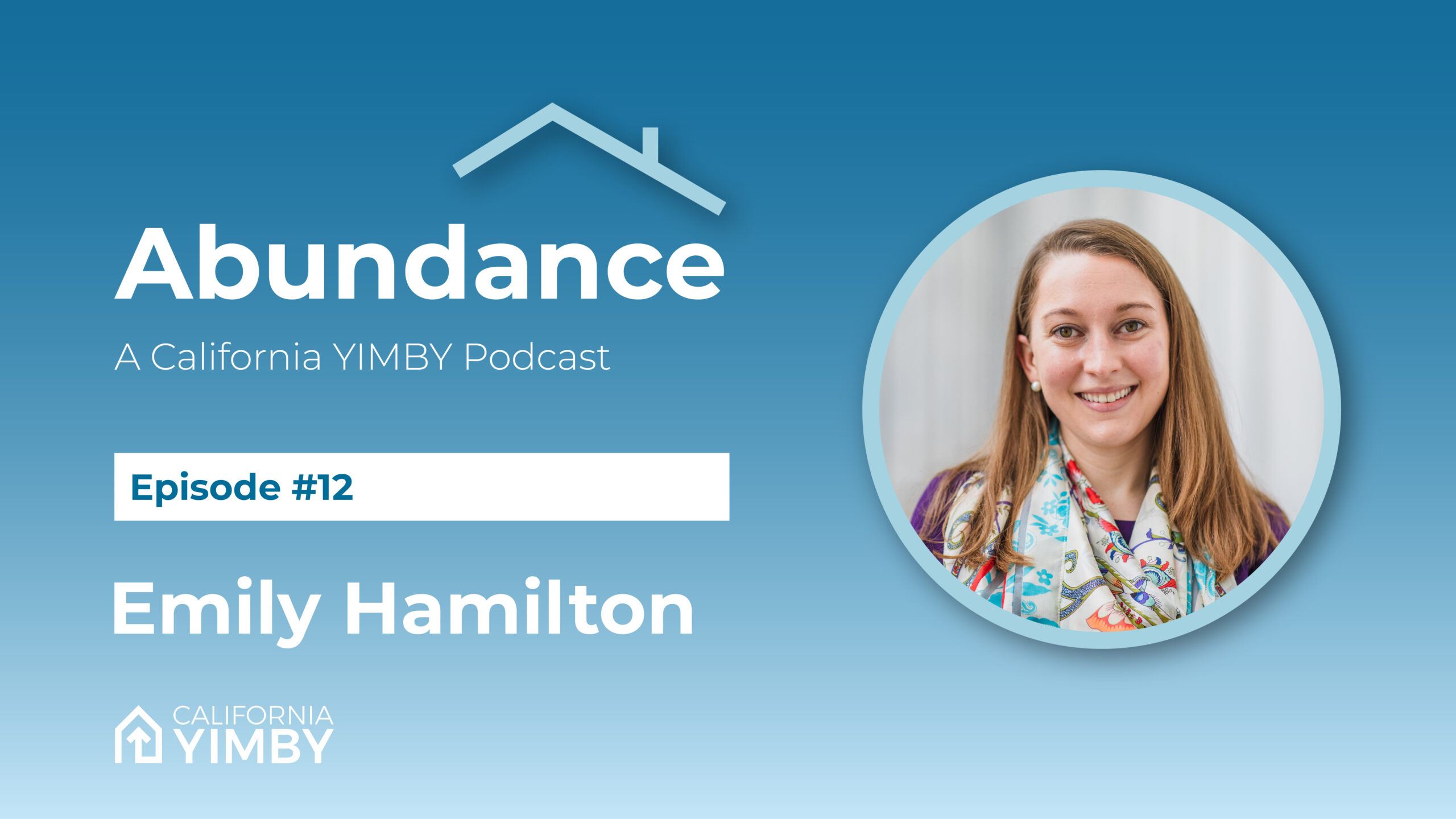 Emily Hamilton on Montana
Welcome to Abundance, a new California YIMBY podcast where we chat with the academics, researchers, and practicioners who inspire and inform our work.
Welcome back to Abundance!
In this episode, California YIMBY research director Nolan Gray chats with Emily Hamilton. Emily is a Senior Research Fellow and Director of the Urbanity Project at the Mercatus Center at George Mason University, where she researches urban economics and land-use policy.
In this episode, they discuss the exciting reforms adopted in Montana this year, why small lots are a big deal, and how to legalize ADUs the right way.
If you haven't already please take a moment to subscribe and leave a review. It really helps us to reach new audiences!
Stay connected with ⁠California YIMBY⁠ on ⁠Twitter⁠, ⁠Bluesky⁠, ⁠Instagram⁠, and ⁠TikTok⁠.
Hosts & Guests
Nolan Gray
Emily Hamilton
Get This Episode