Episode 11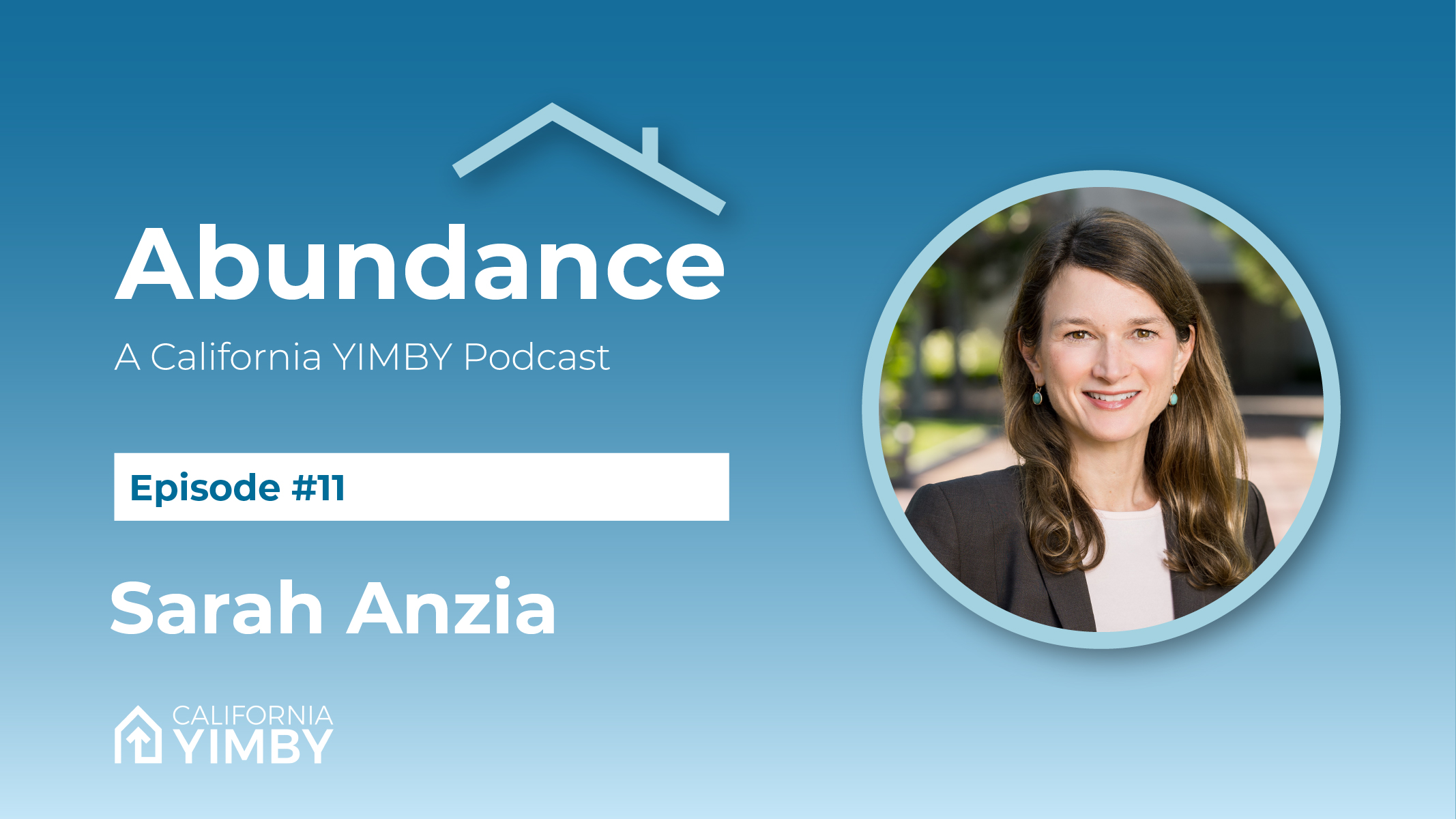 Sarah Anzia on Local Politics
Welcome to Abundance, a new California YIMBY podcast where we chat with the academics, researchers, and practicioners who inspire and inform our work.
In this episode, California YIMBY research director Nolan Gray chats with Sarah Anzia. She's an associate professor of public policy and political science at the University of California Berkeley. Anzia is the author of Local Interests: Politics, Policy, and Interest Groups in US City Governments.
Along with California YIMBY policy director Ned Resnikoff, they discuss how local politics differs from federal politics, the unusual power of firefighter unions, and what all of this means for housing policy.
If you haven't already, do remember to subscribe and leave a review. It really helps us out.
Stay connected with ⁠California YIMBY⁠ on ⁠Twitter⁠, ⁠Bluesky⁠, ⁠Instagram⁠, and ⁠TikTok⁠.
Hosts & Guests
Nolan Gray
Ned Resnikoff
Sarah Anzia
Get This Episode