Episode 10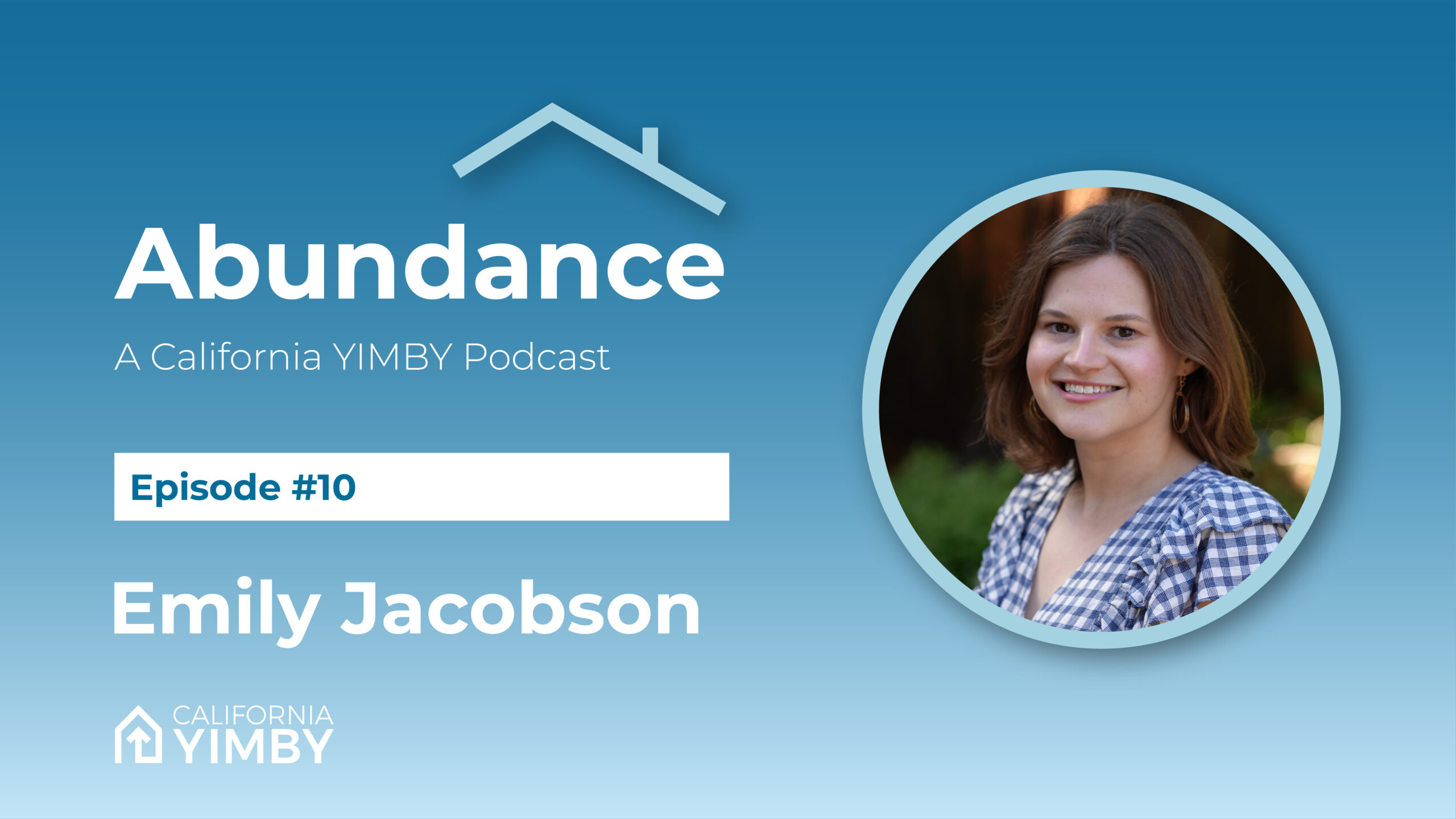 Emily Jacobson on Los Angeles' Broken Zoning System
Welcome to Abundance, a new California YIMBY podcast where we chat with the academics, researchers, and practicioners who inspire and inform our work.
In this episode, California YIMBY research director Nolan Gray chats with Emily Jacobson. She's the inaugural research fellow for the California YIMBY Education Fund and the author of The Dysfunctional Metropolis: Reforming Los Angeles's Land Use Planning and Entitlement. She recently earned a Master of Public Policy from UC Berkeley.
They're joined in this episode by Sarah Karlinsky, a senior advisor at SPUR, a public policy organization that works to create an equitable, sustainable, and prosperous Bay Area.
In this episode, Nolan, Emily, and Sarah discuss the causes of recent Los Angeles corruption scandals, the relationship between discretionary permitting and the California housing crisis, and what policymakers across the country can learn from the and what policymakers in cities all across the country can do to build more.
Stay connected with ⁠California YIMBY⁠ on ⁠Twitter⁠, ⁠Bluesky⁠, ⁠Instagram⁠, and ⁠TikTok⁠.
Hosts & Guests
Nolan Gray
Sarah Karlinsky
Emily Jacobson
Get This Episode