Episode 5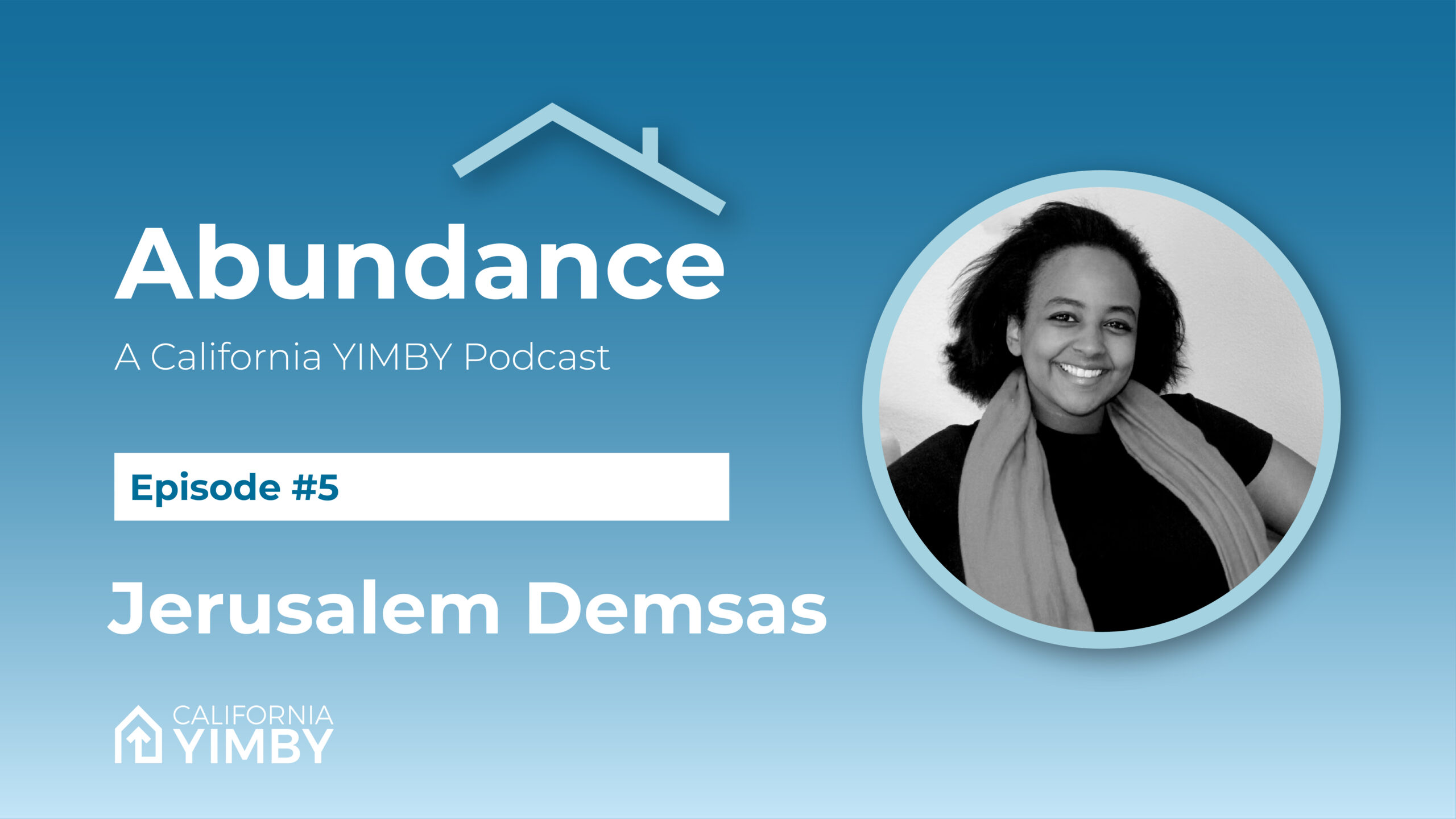 Jerusalem Demsas on Housing Politics
Welcome to Abundance, a new California YIMBY podcast where we chat with the academics, researchers, and practicioners who inspire and inform our work.
In this episode, California YIMBY research director M. Nolan Gray chats with Jerusalem Demsas. Jerusalem is a staff writer at The Atlantic and a widely published author on housing and city planning, among many topics. In this episode, we discuss how she became a YIMBY, the importance of the freedom to move, and why DC builds so much housing— even it could build more.
We're joined this week by California YIMBY policy director Ned Resnikoff.
Hosts & Guests
Nolan Gray
Jerusalem Demsas
Ned Resnikoff
Get This Episode