Episode 4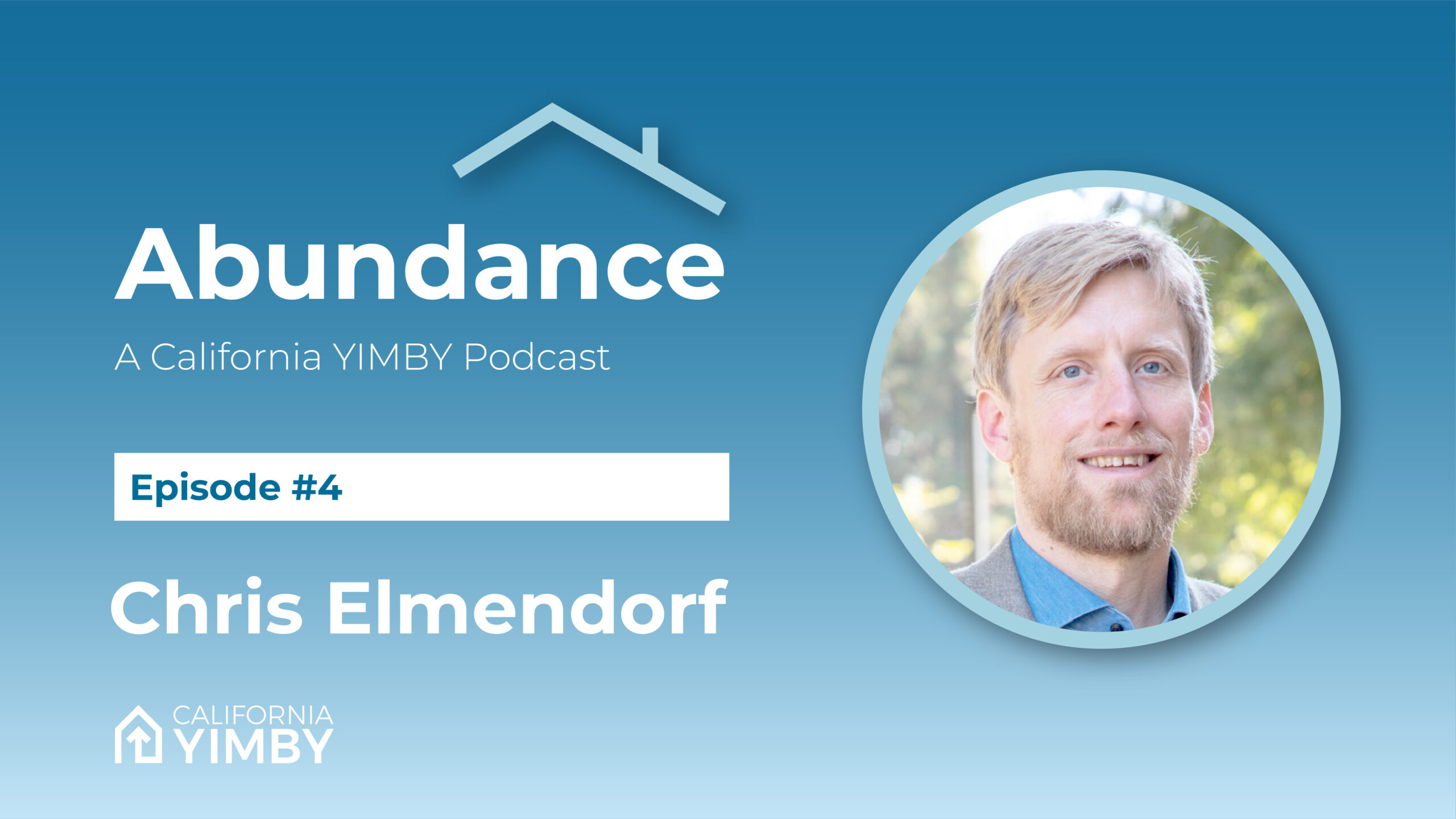 Chris Elmendorf on the Builder's Remedy
Welcome to Abundance, a new California YIMBY podcast where we chat with the academics, researchers, and practicioners who inspire and inform our work.
In this episode, California YIMBY research director Nolan Gray chats with Chris Elmendorf. He's the Martin Luther King Jr. Professor of Law at the UC Davis School of Law and an expert on California housing law. We take stock of where we're at in the Regional Housing Needs Assessment process, explain tools like the builder's remedy, and explore where we go from here.
We're also joined in this episode by Aaron Eckhouse. Aaron is the regional policy manager at California YIMBY and our leading man on RHNA issues.
Hosts & Guests
Nolan Gray
Aaron Eckhouse
Chris Elmendorf
Get This Episode