AB 2873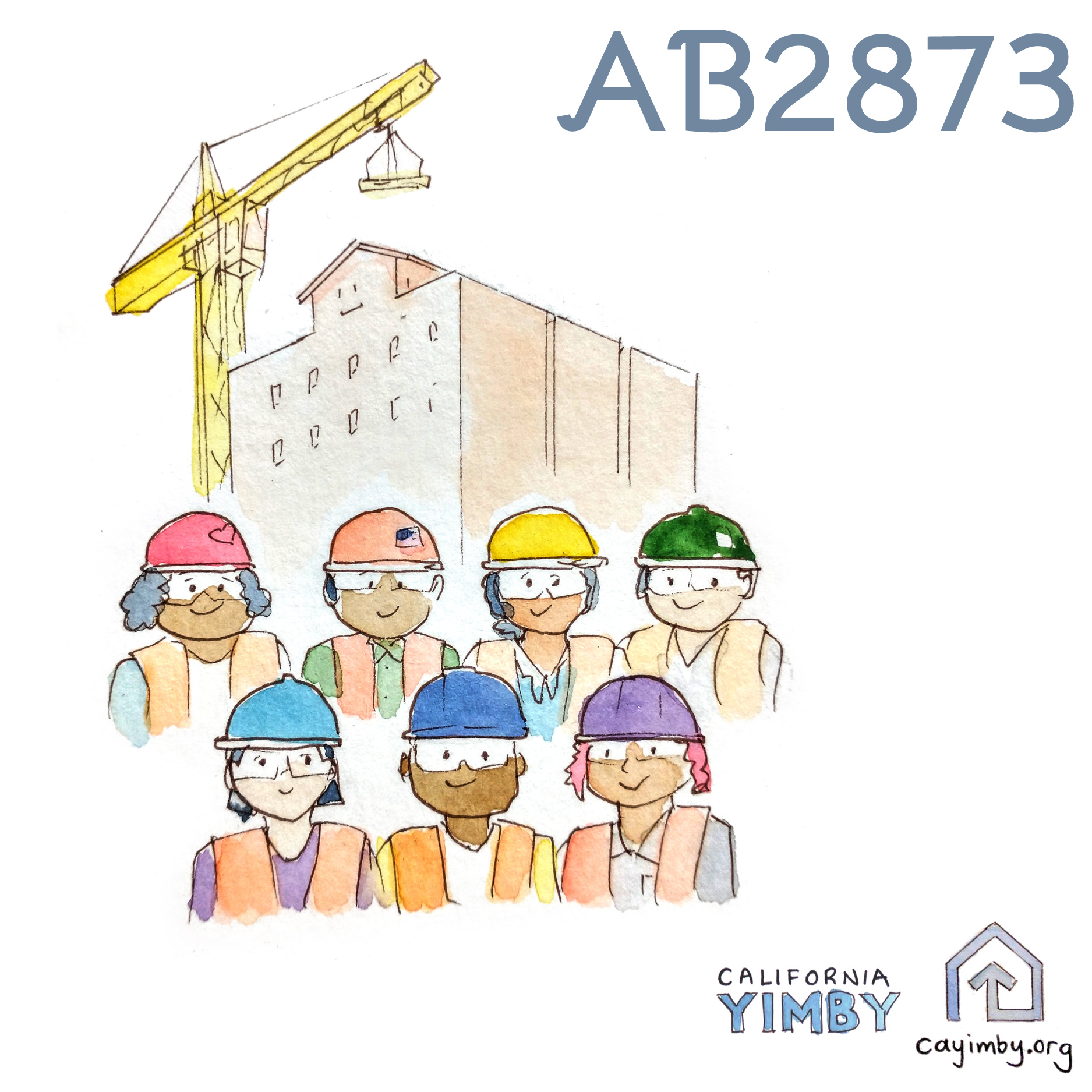 In order to meet the goal of building 3.5 million homes to end California's housing shortage, we need substantial growth in the building and construction trades. Ending the housing shortage and affordability crisis will require huge growth in the numbers of plumbers, carpenters, electricians, glazers, roofers, drywallers, landscapers, and other tradespeople who build homes in our communities.
This potential for huge growth in the construction industry presents a significant opportunity to address historic inequities in the building labor force. According to the Bureau of Labor statistics, many historically disadvantaged communities are severely underrepresented in the construction trades and housing development industry.
AB 2873 seeks to correct these historic imbalances by setting a new requirement for developers who tap low-income housing tax credit funds for affordable housing to track and report on the ownership and labor practices of the contractors they hire to build their projects.
The bill is modeled on General Order 156, which requires the California Public Utilities Commission to monitor and set goals to prioritize awarding funds to underrepresented business enterprises, or businesses owned by individuals from disadvantaged communities.
This bill would promote supplier diversity in the affordable housing industry by requiring that developers that receive TCAC credits to share data on supplier demographics, incentivizes for inclusive procurement practices, and funding for supplier support services. The information collected will then be used to set diversity and inclusion goals.
Updates: AB 2873 passed the State Senate on 8/23/22 by a vote of 31-9, and passed the State Assembly in a concurrence vote on 8/24/22 by a vote of 57-0. It was signed into law by Governor Newsom on 9/13/22.
Author: Jones-Sawyer (D, AD 59)
Sponsors: California Community Builders, California YIMBY, LISC LA