AB 2097-Housing for people,
not cars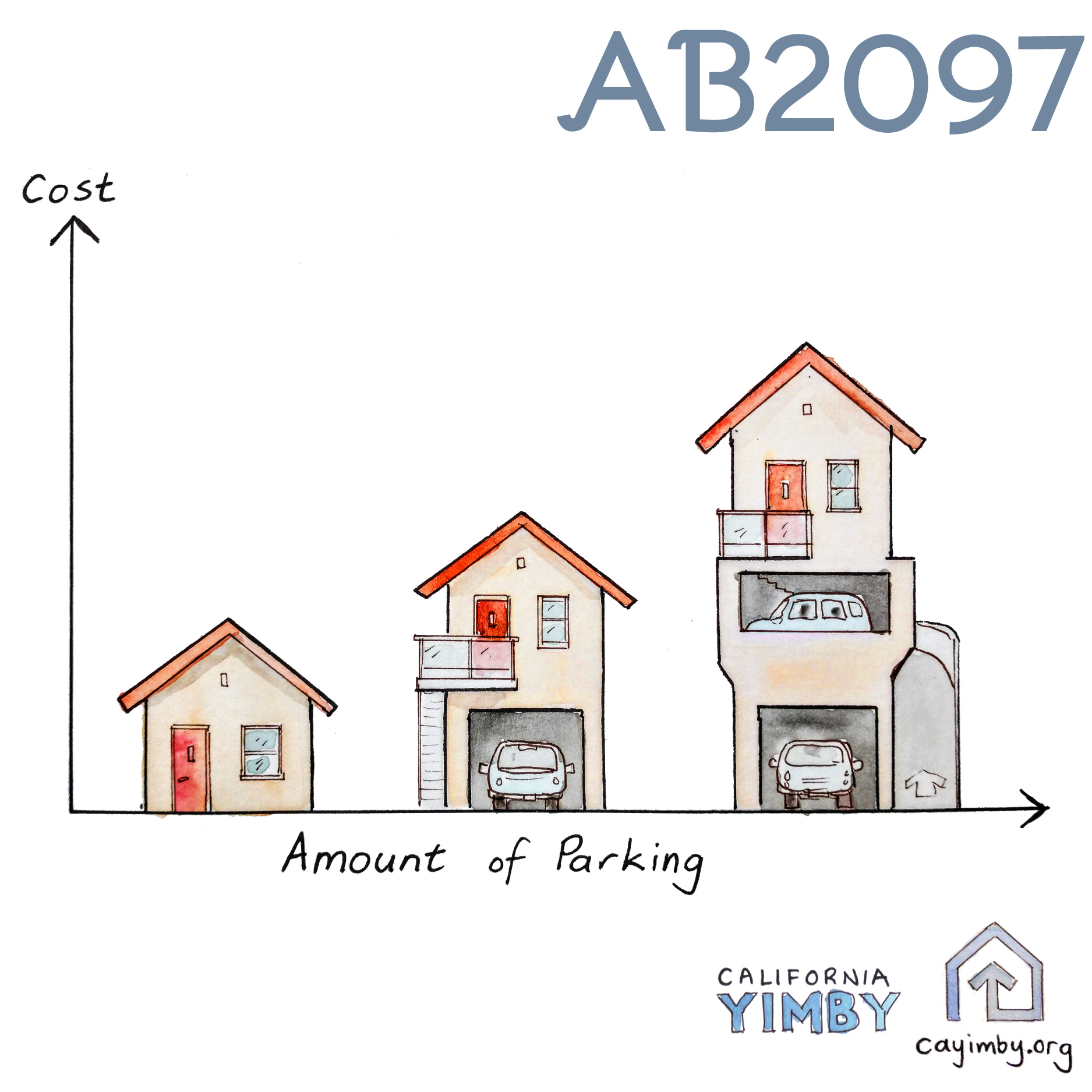 AB 2097 will reduce the cost of housing while slashing the pollution that causes climate change by eliminating expensive parking mandates for homes and commercial buildings near transit, or in neighborhoods with low rates of car use.
Parking mandates, which require parking for cars to be included in new housing, are common in cities throughout California and can add $40,000 or more to the cost of construction per parking spot, while also increasing climate pollution.
Eliminating these costly parking mandates will give Californians more choices about whether they want to pay for parking, or have lower-cost housing in walkable, transit-accessible neighborhoods.
California cities are currently over-producing parking — Los Angeles alone has 200 square miles of parking — largely because of rules that require the construction of parking with each new home or business, even when there is no need for additional parking. AB 2097 increases housing choice and will make it easier to provide lower-cost, walkable- and transit-accessible housing across the state.
Updates: AB 2097 passed the State Senate on 8/29/22 by a vote of 26-9. It passed the State Assembly in a concurrence vote on 8/30/22 by a vote of 52-17. AB 2097 was signed by Governor Gavin Newsom on 9/22/22. Click here to view the governor's signing message.
Authors: Friedman (D, AD 43)
Coauthors: Lee (D, AD 25), Skinner (D, SD 9), and Wiener (D, SD 11)
Co-Sponsors: California YIMBY, San Francisco Bay Area Planning and Urban Research Association (SPUR), Abundant Housing LA, Council of Infill Builders
Prior version: AB 1401
Resources: