Time to Re-Open Those
Golden Gates?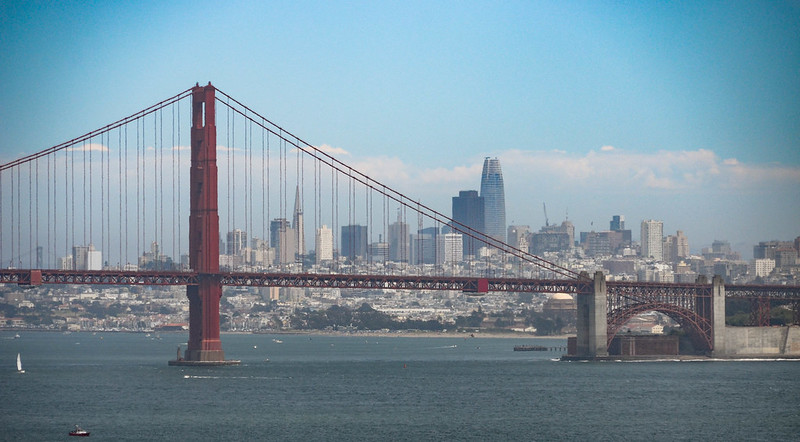 Rents and home prices have skyrocketed across the U.S., spreading housing affordability challenges that once seemed to be contained to the coasts. But in places that allow housing growth, multifamily construction also continues to boom, such that prices could soon start to fall—except in California, where major cities and suburbs continue to permit far less housing construction than their peers in other states.
In a new report for Apartment List, researchers Chris Salviati and Rob Warnock dive into the US Census Bureau's Building Permit Survey data to better understand the scale, form, and geography of housing production.
Key takeaways:
Nationwide, the US is building multifamily housing at rates not seen since the construction boom years of the early 1980s.
Booming Sun Belt metropolitan areas like Austin, Raleigh, and Jacksonville continue to lead the pack on overall housing production, building between 9.6 and 5.3 new apartments for every 1,000 residents in 2022 alone.
Major California metropolitan areas come in at the bottom, with Los Angeles and San Francisco permitting at a rate of 1.7 new apartments for every 1,000 residents in 2022—rates comparable to struggling Rust Belt cities.
Since the Great Recession, housing construction has been slow to bounce back, leading to a nationwide housing shortage. While housing production recovered over the course of the 2010s, the onset of the COVID-19 pandemic left many US cities wrestling with an unprecedented run-up in rents and home prices. Housing affordability crises traditionally associated with states like California and New York went nationwide, affecting many Mountain West and Southern cities.
The good news is that housing production has recovered, and then some—last year, according to the US Census Bureau, multifamily permitting hit a near 40-year high. The data isn't all cheery: total permits fell between 2021 and 2022, a function of declining single-family permitting. But following the surge in permitting in 2021, this is to be expected. As these permits start to turn into existing homes, the authors predict that new supply will put significant downward pressure on housing costs.
The bad news is that this housing production is unevenly distributed. While Sun Belt cities in states like Texas, North Carolina, and Florida have built housing commensurate to job growth, California housing permitting remains anemic. And it's not just cities in red states that are outperforming us on housing—where metropolitan San Diego and San Jose built a paltry 1.8 and 1.6 new apartments per 1,000 residents, blue state metropolises like Seattle, Denver, and Minneapolis built 4.9, 4.5, and 4.3, respectively.
While California has made historic progress in recent years beefing up state housing law and legalizing new housing, it's clear that this work is far from finished. There's no arguing with the permitting data: the Golden State continues to allow far too little housing, leaving millions of Californians locked out of homeownership, struggling to make rent, or altogether without housing. Until those permitting numbers turn around, don't expect housing affordability to improve.
Photo of San Francisco and the Golden Gate Bridge by Sam Ejnes via Flickr