This is truly uncontroversial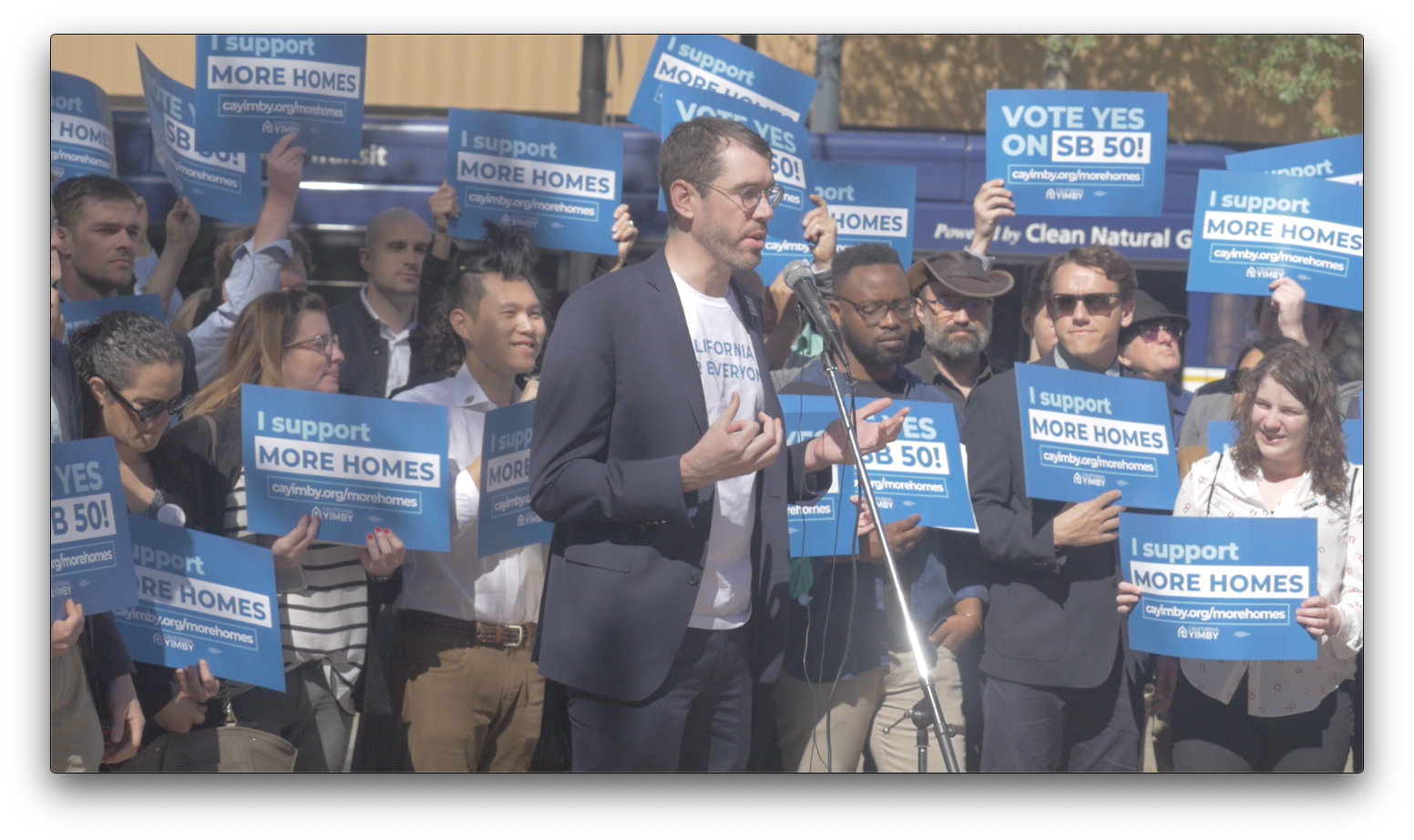 Here's a concept: It shouldn't be so hard to find an affordable place to live.
Because of the severe housing shortage, families everywhere are struggling with housing costs. Homelessness is skyrocketing, especially in communities of color. A growing share of our neighbors and friends face long hours of spirit-breaking traffic to get to their jobs—our teachers, our police officers, our nurses — the people who keep our communities running are being pushed ever-further away from our cities by the lack of affordable housing.
But you and I both know it doesn't have to be like this.
If we want to solve our housing crisis, we must tackle its root cause: the extreme housing shortage in cities across our state. SB 50, the More HOMES Act, will help us end the housing shortage while protecting renters from displacement.
Please tell the Senate appropriations committee — and its chair Sen. Portantino — that you want to see the More HOMES Act receive the floor vote it deserves in January when the legislature reconvenes.
With the More HOMES Act, cities will gain new tools that will allow them to build more affordable homes near jobs and transportation hubs. The bill doesn't solve all our problems, but it does:
Legalize the types of housing we need.
Tackle climate change by reducing our need to drive everywhere.
Provide powerful incentives for cities struggling with the housing crisis.
Include strong protections for renters that make sure we can have responsible development without displacement.
We made big strides this year toward tackling our housing crisis, but only a few bills addressed its root cause — our 3.5 million home shortage.
The MORE Homes Act, coupled with the historic renter protections passed this year, has the promise of putting us on the path of making sure California really is for everyone. And we're counting on you to help us get SB 50 across the finish line.
We have a second chance to pass the More HOMES Act in 2020 — sign the petition today to tell the Senate appropriations committee you want more housing.