The HomeWork: February
11, 2022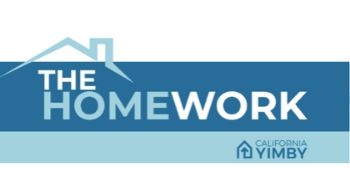 Welcome to the February 11, 2022 Main edition of The HomeWork, the official newsletter of California YIMBY — legislative updates, news clips, housing research and analysis, and the latest writings from the California YIMBY team.
News from Sacramento
The Legislature is gearing up for another busy session, and the deadline for new bills is fast approaching – February 18th. New bills cannot be amended for 30 days after they have been introduced, so much of the policy process and debate on bills will begin in late March and early April, when Legislative policy committees hold their first hearings.
California YIMBY and our allies across the state are watching SB 9 implementation closely. Recent news out of Woodside, where anti-housing city leaders tried to block SB 9 by declaring the entire city endangered mountain lion habitat, suggests that landmark bill may need to be strengthened with clean-up language. Watch this space.
The Compounding Hazards of Housing Stasis
What happens when Americans can no longer afford to move? A new paper by psychologists Buttrick & Oishi (2021) argues that a U.S. national decline in residential mobility – our ability to move to different regions of the country for opportunity, family, or lifestyle purposes – has made us less happy, less confident, and less trusting as a nation.
Key takeaways:
Residential mobility has declined by 50% since 1970. American culture was largely influenced by high rates of mobility in the past, but this may be changing.

By the same token, 50% more Americans feel "stuck in place" over the past 40 years, adding to a sense of cultural stagnation.

Less residential mobility may already be leading to less trust and more xenophobia in American culture.
It's Only a Housing Market if You Can Move: Evidence from Helsinki
A new study by researchers in Helsinki confirms prior research showing that new market-rate housing construction can reduce local rents by making it easier for people to move.
Key takeaways:
New market rate housing kicks off "moving chains" that free up older housing stock for middle- and lower-income households.
Far from just a long-term theoretical trend, data from the Helsinki Metropolitan Area shows that new housing benefits lower-income households quickly, after just a few rounds of moving.
The effect is widespread throughout the region, not just in specific "submarkets" where the new housing is built.
Houser Headlines
YIMBY Social – Top Posts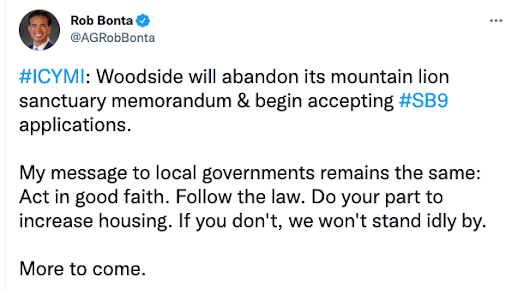 Share the good word
We welcome your ideas and feedback — send story tips and ideas to Homework@cayimby.org.