California's largest newspapers come out strong for
SB 50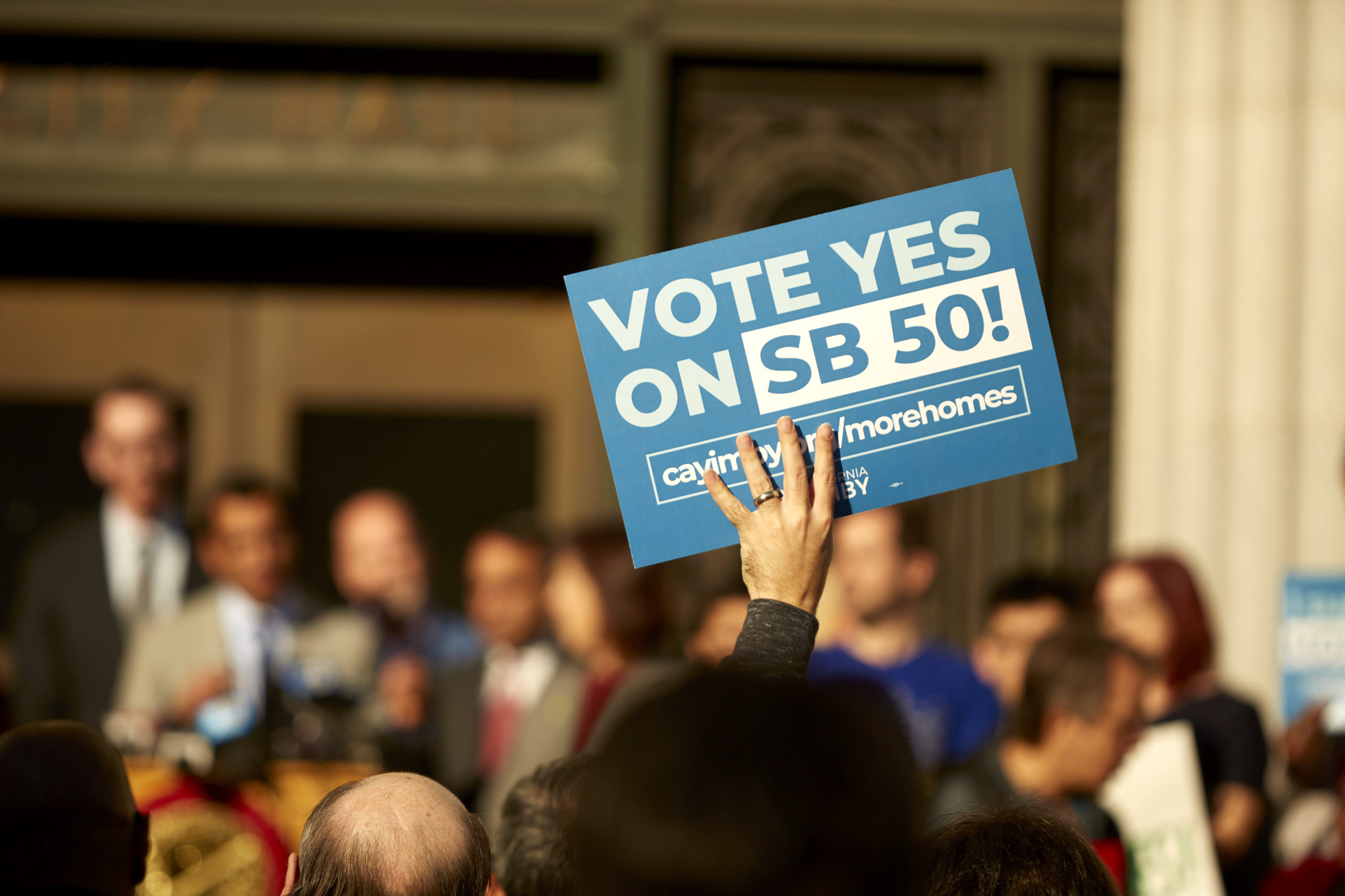 On January 6, Sen. Scott Wiener filed new amendments to Senate Bill 50 — the More HOMES Act — focused on giving local governments more flexibility in how they meet the need to build urgently-needed housing.
The Los Angeles Times opinion page had this to say about the amended bill:
SB 50 is pretty much the only serious proposal on the table that deals with the root causes of the state's housing shortage, including the decades-long failure to construct enough homes to keep up with population growth and the zoning restrictions that dramatically limit the number of homes that can be built.
The San Francisco Chronicle editorial board also offered its own take:
The latest in a series of amendments meant to respond to the legislation's critics would give cities two years to devise their own plans to allow as much new housing as SB50 would before its provisions take effect. That should answer the frequent objection that the measure usurps cherished "local control" of how and where development takes place.
The San Diego Union-Tribune also weighed in:
To allay concerns about gentrification, communities with high poverty rates would get up to five years to prepare their housing plans before the regulations kicked in, and low-income neighbors can get first dibs on moving into new units built under Senate Bill 50. By the rules, the bill must pass the Senate this month or die.
And finally, in an op-ed that ran in newspapers across southern California, two Mayors from cities in LA County explained why their cities — and the cities around them — would benefit from the More HOMES Act:
SB 50, the More Homes Act, helps ensure that every city fairly shares the responsibility of building more housing to accommodate current and future residents — the vast majority of whom are our children. This bill eliminates local bans on dearly-needed, multi-family housing near existing job centers and transportation corridors, so people can live closer to where they work and have less dependence on cars. The bill also has provisions that require developers across the state to include housing for low- and moderate-income workers — the first-ever state-wide requirement for "inclusionary" housing, the correct resolution for those cities that otherwise oppose housing developments.

There's an old saying, "the best time to plant a tree was 20 years ago. The second best time is now."

Our current crisis came about because we didn't build enough housing 20 years ago. The time to tackle our homelessness crisis is now.
We agree with the Mayors, and the editorial boards of California's major newspapers — the time is now to pass SB 50. Click here if you agree, and join us!!