"San Diegans frustrated by the housing crisis have a home now."—Meet Maya Rosas, founder of the YIMBY Democrats of San
Diego County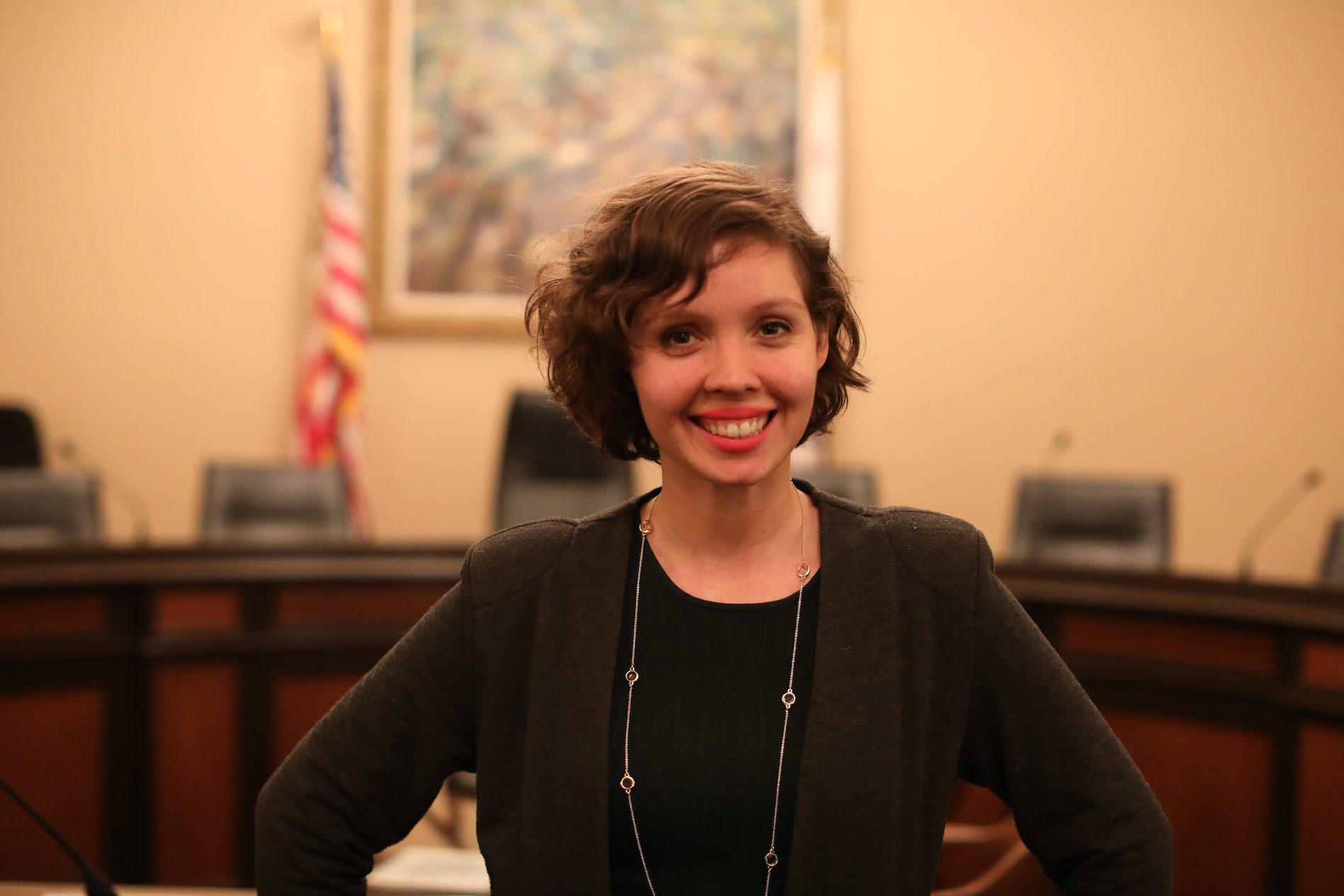 We recently sat down with Maya Rosas, who founded the YIMBY Democrats of San Diego County, to learn why she decided to get involved and take solving California's housing crisis into her own hands. Read on:
"Unfortunately, the high cost of housing is nothing new. Growing up, I was lucky to live in a rent controlled apartment in Santa Monica. Without it, my mom wouldn't have been able to raise me in Santa Monica. And If I wasn't raised in Santa Monica, I wouldn't have had access to the good schools I went to.
I didn't realize how lucky I was growing up, having that type of stability, but I started learning about politics and policy in college.
Once I learned about the YIMBY movement, it connected with me on a very visceral, deep level. I've been 100% committed since then. I feel like I've found my people.
Housing is a universal issue, and what the state has done in the past simply hasn't worked. So forming the YIMBY Democrats was a natural next step.
In 2018 I  had a friend who was running for office, and hearing about the endorsement process and how their campaign was going, I realized that there wasn't a progressive group in the city that was representing what I care about—housing—the most important issue that local jurisdictions must have the ability to impact.
That's how the idea formed. I got friends and acquaintances involved who cared about housing, too. I ran with it and there were people who were ready to jump on board.
I've been humbled to see so many people join.
San Diegans frustrated by the housing crisis have a home now. We're a young and diverse group. We have policy and land-use wonks and newcomers who heard about the issue and jumped in wholeheartedly.
I think we have one of the youngest and most diverse Democratic clubs in San Diego, and that shows who we're representing.
At the end of the day, we're trying to build people power to support more home building. That means we're trying to influence the city planning process and we're setting up the pipeline for YIMBY candidates in the future.
We're an all volunteer team, and we'd welcome new members to come help us solve this housing crisis."
You can learn more about the YIMBY Democrats of San Diego County and how to get involved here: https://www.yimbydemssd.com/