July Housing
Bills Update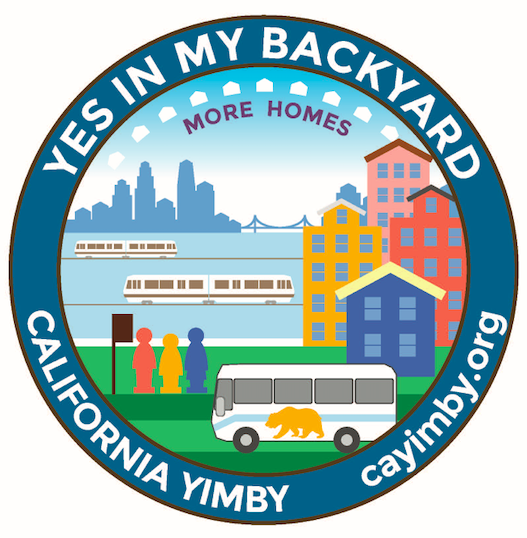 TL;DR, Despite some setbacks, we've made big gains this year to build more homes and address California's housing crisis. But we've got a lot more work to do, and it'll only get done with your help. Sign up to volunteer or chip in $20.19 today.
Let me explain what I mean by big gains:
While we're supporting many bills, there are 5 key pieces of legislation that will help build more homes, hold local governments accountable to their housing goals, and protect renters. Each of them have cleared major legislative hurdles—not to mention significant NIMBY opposition.
When Sacramento legislators reconvene after summer recess on August 12, we'll continue the fight to ensure all the bills we're supporting get the floor votes they deserve and get signed by Gov. Newsom.
As you know, we faced a setback with Senate Bill 50 — the More HOMES Act — which represented our best chance yet to end the housing shortage.
We remain 100% committed to legalizing apartments and multi-family homes in our cities, near jobs and transit. To achieve this, we have to change the zoning of our cities, via Senate Bill 50 or its key provisions.
But while we're continuing to work towards giving the More HOMES Act a vote this year, we're also working overtime to support many pieces of legislation that address California's housing crisis.
That's my major update — if you'd like to read more about some of the bills I'm excited about, please read on! If not, I understand – you can sign up to volunteer or chip in what you can afford here.
We're excited to co-sponsor Senate Bill 592, introduced by Senator Scott Wiener, which updates the Housing Accountability Act (HAA) with important clarifications that will help prevent bad actor cities from evading their housing obligations.
For example, SB 592 clarifies that Accessory Dwelling Units, or "granny flats," enjoy the protections of the HAA, and that proposed housing projects subject to a "by right" approval process are also protected. These technical clarifications will make a big difference in avoiding costly and time-consuming litigation.
We're similarly proud to sponsor Assembly Bill 881, introduced by Assemblymember Richard Bloom, and Assembly Bill 68, introduced by Assemblymember Phil Ting, which will make Accessory Dwelling Units easier to build throughout California by updating regulations and the permitting process.
These "granny flats" will mean tens of thousands of new homes for Californians who need them.
You've heard from us on Senate Bill 330 recently. Introduced by Senator Nancy Skinner, SB 330, the Housing Crisis Act of 2019, will formally declare a housing crisis in California and limit cities from putting up new barriers to home building and protect renters from displacement due to demolitions.
Last but not least, we're proud to support Assembly Bill 1482. Introduced by Assemblymember David Chiu, which will protect California renters from large rent increases (also known as rent gouging) and only permit evictions for "just cause."
We couldn't be prouder of the work we've done together this year, but we're just getting started, and we need your help to grow the YIMBY movement and make certain Sacramento hears us loud and clear.
Please get involved in your community by signing up to volunteer here.
Want to help us grow the YIMBY movement? Chip in here.
In gratitude,
Brian
Brian Hanlon
CEO and Co-Founder
California YIMBY