Is SB 9 Working? Here's What Early
Data Reveals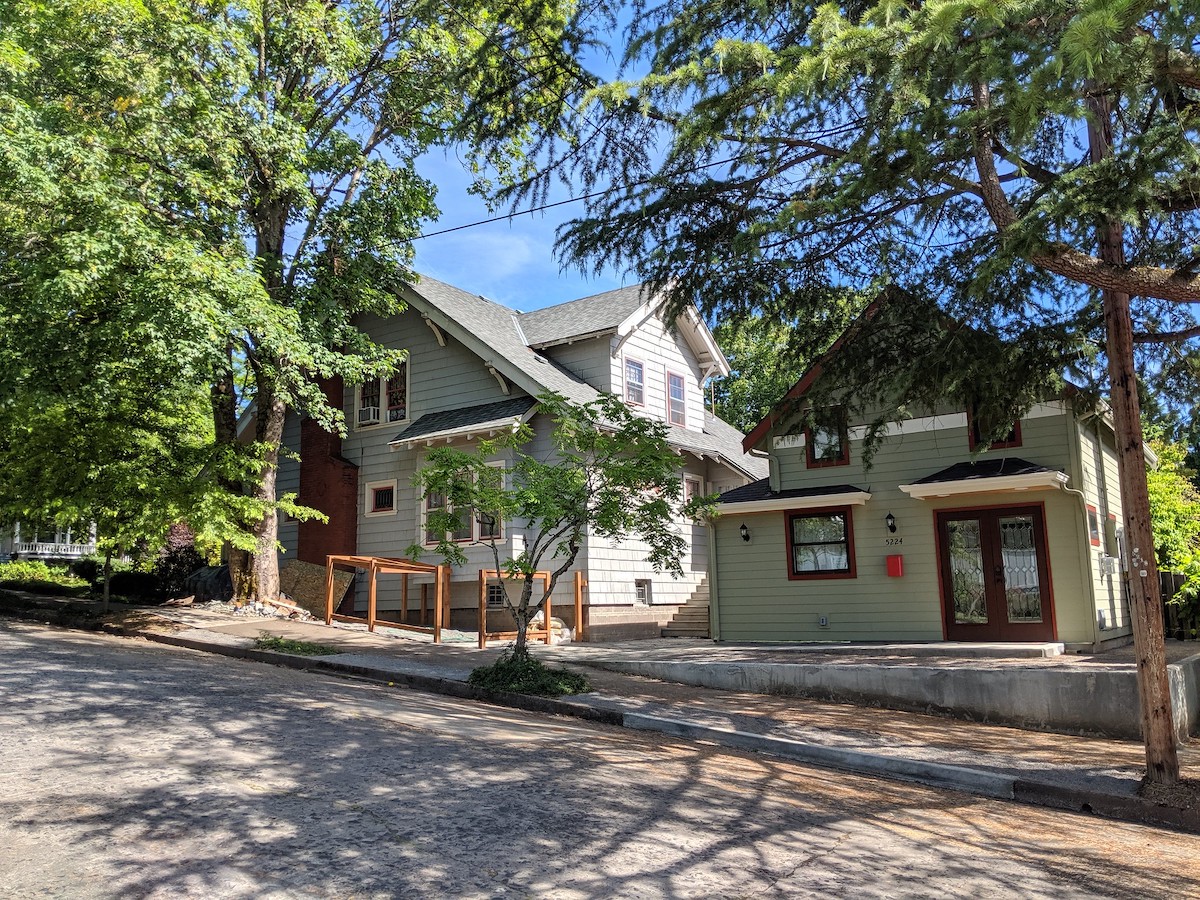 In 2021, the passage of SB 9 in California made history by ending single-unit zoning, and making it legal to build up to four homes on properties that had previously only permitted one. The bill made headlines, as single-unit zoning had long been seen as the "third rail" of land use policy – untouchable, and beyond reform.
But the results one year after the law took effect—as detailed in "California's HOME Act Turns One: Data and Insights from the First Year of Senate Bill 9" by David Garcia and Muhammad Alameldin of the Terner Center for Housing Innovation at UC Berkeley—are less inspiring, suggesting that "clean-up" legislation may be needed to realize the law's intended benefits.
Key takeaways:
SB 9 aimed to legalize duplexes and fourplexes in residential districts across California. Yet recent research suggests that many municipalities are adopting local ordinances that subvert the law.
The data largely reflects this: most of the municipalities surveyed didn't permit a single SB 9 unit in 2022, while Los Angeles permitted fewer than 40 units—a far cry from the permitting boom we've seen with accessory dwelling units (ADUs).
Legislators can ensure that the law fully realizes its potential by extending many of the substantive and procedural protections afforded to ADUs to SB 9 projects, such as liberal design standards, low impact fees, and streamlined permitting.
The goal of SB 9 was to legalize duplexes and fourplexes in residential areas, clearing a path for the development of more "missing middle" housing; the law allowed building two homes on a property, but it also allowed homeowners to first split their property into two parcels, and build two homes on each – for a total of four homes (and potentially more if they include ADUs).
A 2021 Terner Center analysis conducted before the passage of the law predicted that SB 9 would unleash the potential for over 700,000 market-feasible homes. Yet a more recent Terner Center study revealed that many local governments have adopted ordinances that make it prohibitive to actually build SB 9 projects.
What do the permitting numbers show? Garcia and Alameldin asked a sample of 13 municipalities across the state to share data on applications received and approved, and the numbers are underwhelming: The largest municipality in the state, Los Angeles, didn't approve a single lot split applications last year, and only approved 38 SB 9 units last year—the most of any of the municipalities surveyed.1 Eight municipalities, including Anaheim, Bakersfield, Berkeley, Danville, Long Beach, San Diego, San José, and Santa Maria, didn't approve a single SB 9 unit last year.2
Why are these numbers so low? Each of the municipalities surveyed has a large unmet need for housing. According to local planners interviewed as part of this study, one reason could be that statewide ADU laws—which guarantee lower fees, no owner-occupancy requirements, standardized design rules, and permitting streamlining—offer a better deal for builders looking to build additional housing on single-family lots. SB 9 projects enjoy none of these protections.
Garcia and Alameldin offer three ideas for achieving SB 9's full potential: First, state policymakers should extend many of the protections currently enjoyed by ADUs to SB 9 projects, such as allowing for larger units or taller structures. Second, municipalities should stimulate SB 9 projects by limiting fees and streamlining the application process, which would allow more homeowners to participate in the program. Finally, state policymakers should reform policies like the Subdivision Map Act and construction defect liability to spur more SB 9 homeownership opportunities.
Back in 2021, SB 9 was variously hailed as the start of a small-scale infill revolution and scorned as a harbinger of unchecked growth. For better or worse, it hasn't proven to be either. But with a few small, prudent reforms, it could very well be the additional source of "missing middle" housing California needs.
1. By comparison, Los Angeles permitted 5,064 ADUs in 2021. Data for 2022 is not yet available, but likely to be similarly high.
2. Curiously, Danville and Saratoga received among the most split applications in absolute terms—20 and 21, respectively. (Danville approved 13 of these applications, while Saratoga only approved two.) Local planners interviewed as part of this study suggest that this is due to the jurisdictions' large lot sizes.
Flickr photo of an accessory dwelling unit by Sightline Institute