"I can't afford to buy a home in my hometown anymore"—meet James, the founder of San Diego North
County YIMBY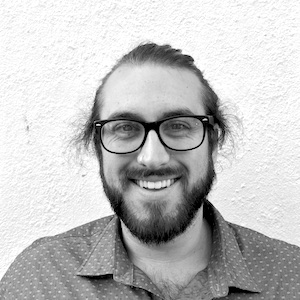 We recently sat down with James Contino, Digital/Social Strategist for RTBIQ and the founder of North County San Diego YIMBY. He's part of a growing movement of YIMBYs taking matters into their own hands.
"I was born and raised in Oceanside, California. Oceanside's population, culture, and values have changed a lot in just a few years. Oceanside has become so focused on becoming a tourist hotspot that it doesn't seem to care for the population that is being priced out.
Oceanside is quick to approve new hotels and tourist-trap restaurants, but will take years to approve a new affordable housing project. There aren't affordable housing requirements for new luxury apartment complexes. Oceanside is filled with new single-family homes that range from $600,000 to $800,000 and are over 2,000 square feet. Why can't we fill that space up with a new, affordable apartment complex?
I can't afford to buy a home in my hometown anymore. It's the same for everyone I grew up with. The middle class can't afford a home in Oceanside. The median price for a home is now around $600k—3x the national average. Oceanside needs to change—that's why I'm starting North County YIMBY.
The goal of North County YIMBY is to pressure our elected leaders to build more housing. North County YIMBY is a nonpartisan group — we want as many people possible to participate. We realize that housing affordability is a cross-party problem that impacts all Californians. North County YIMBY will go to our city councils, state representatives, and county supervisors to demand more home construction in our communities.
Normally, I wouldn't be the first person to volunteer to share their story. But I believe more people need to speak up, more people need to get involved, and more people need to fight for affordable homes. That is the only way we can solve the housing crisis. I hope that our efforts in North County will inspire others to start their own YIMBY groups across California."
Inspired by James and want to start your own local YIMBY group or join an existing group? Sign up to volunteer with our team and one of our organizers will be in touch.