Do Investors Drive Up Housing Costs? Dutch Researchers
say, "Nee."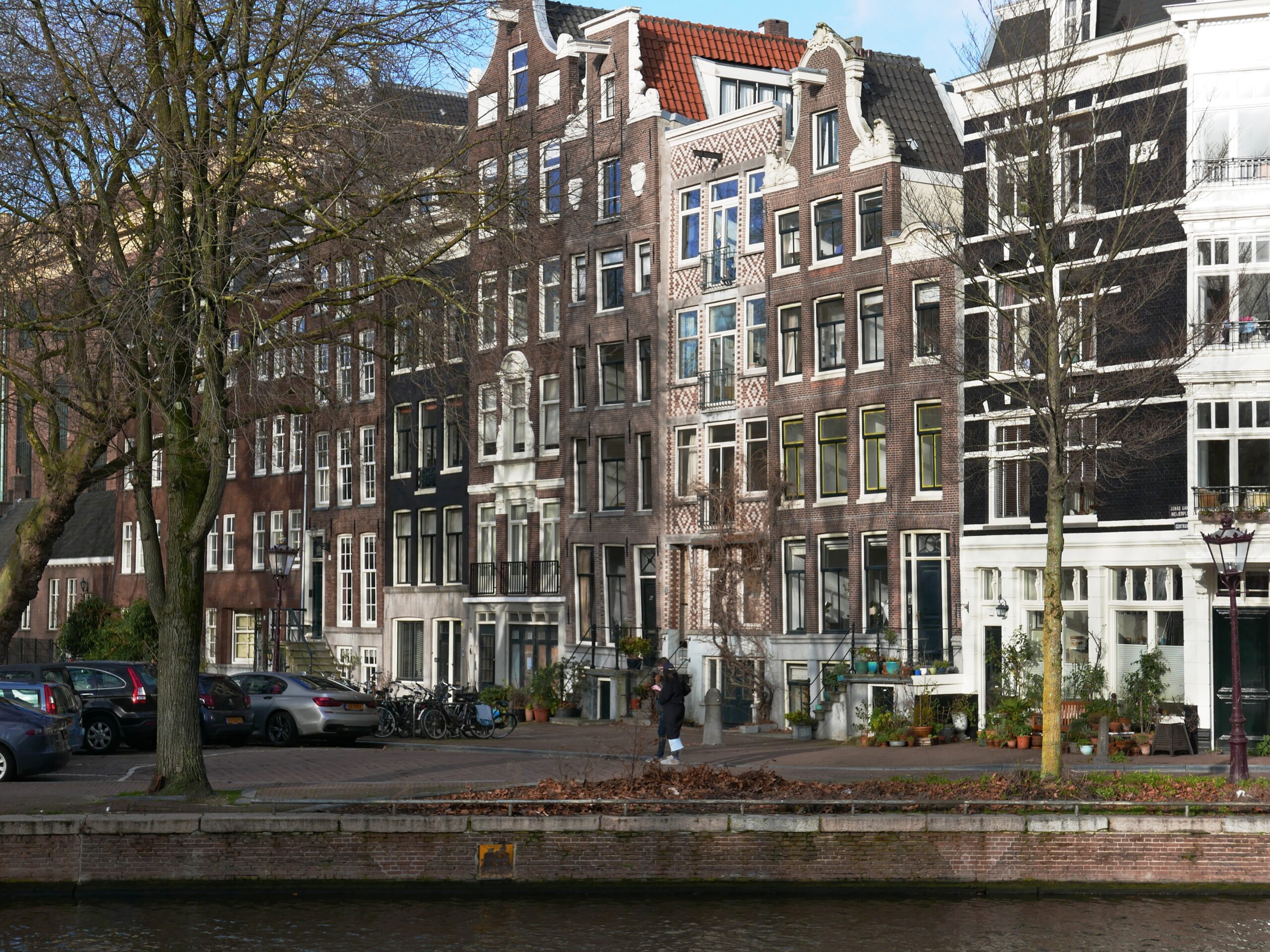 In order to promote homeownership and prevent investment companies from purchasing owner-occupied homes, the Netherlands enacted a law in 2022 that allows municipalities to ban investors from purchasing properties under a certain price cap if they had the intention of reselling or renting them out ("buy-to-let" investments).
A new paper from Marc Francke, Lianne Hans, Matthijs Korevaar, and Sjoerd van Bekkum explores the impact of these buy-to-let bans on real estate transactions, housing prices, rents, and neighborhood demographics. The research team looks at impacts of the policy within Rotterdam, and nationwide.
Key takeaways:
Where bans were enacted, investor purchases of owner-occupied homes decreased by 23 percentage points in Rotterdam and by 10 percentage points nationwide.
The share of properties sold to first-time homebuyers increased by 13 percentage points in Rotterdam and six percentage points nationally.
The buy-to-let bans had no discernable impact on house prices, but they raised rents by four percent. This is likely because, as more properties became owner-occupied, there was a decrease in available rental units.
The findings suggest that the policy helps middle-class households become first-time homebuyers but may also negatively impact lower-income renters by raising rents or limiting entry to the neighborhood.
The new policy –"opkoopbescherming" for the curious – went into effect on January 1, 2022. Municipalities had significant freedom in deciding how to implement the policy. Rotterdam, the second largest city in the Netherlands, was the first city to implement the policy. Uniquely, Rotterdam applied the ban only to certain neighborhoods, generally those with a larger share of investor-owned rental properties.
This allowed the researchers to use quasi-experimental methods to compare properties within the same city that differ only by neighborhood and treatment status. They find that the bans successfully reduced purchases by investors and increased purchases by first-time homebuyers.
The research team also sought to understand how the buy-to-let bans influenced who lived in the neighborhood. With the implementation of the bans, treated neighborhoods in Rotterdam experienced shifts in neighborhood composition. Namely, there was an increase in the neighborhood's average household income following the adoption of the policy. This trend was also observed nationwide.
On the whole, renters in the Netherlands are younger, lower-income, and more likely to be immigrants than homeowners. The buy-to-let bans reduced the stock of available rental units, which increased rents and led renters to move elsewhere. They conclude that investors affect neighborhoods by altering demographics and redistributing where people live, rather than by impacting housing prices.

The adoption of this policy was motivated by the widespread belief that investment properties drive up housing costs or otherwise impact the neighborhood's housing market. It is notable that the buy-to-let bans did not lead to changes in housing prices, although they did raise rents.
The researchers argue that banning buy-to-let purchases in the Netherlands had the effect of furthering gentrification, rather than curbing it. More investor activity was associated with a greater share of low-income households in a neighborhood. Furthermore, the researchers find that renters in investor-owned properties had lower incomes, on average, than those in owner-occupied properties.
As there is considerable discussion about gentrification and displacement in the U.S., it would be valuable to conduct a similar study in a large U.S. city to understand how investor purchases influence housing market activity and prices.
As housing advocates seek to balance the goals of increasing homeownership while also making rents more affordable, this paper suggests that a policy that helps middle-class households become homeowners may simultaneously raise rents for low-income households or limit entry to a desirable neighborhood. To reduce housing costs while promoting homeownership, it is likely necessary to build more housing – not simply shift the ownership of the existing housing stock.
Photo of a row of houses in Amsterdam by Fons Heijnsbroek on Unsplash