California YIMBY Sponsors Major New
Housing Legislation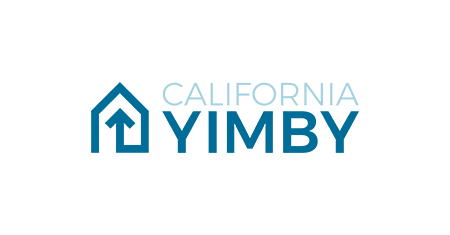 California YIMBY Sponsors Major New Housing Legislation
"More HOMES Act" Gives Cities New Tools to Solve Housing Crisis,
Prevent Renter Displacement
Incentivizes New Housing Near Jobs, Transit; Protects Sensitive Communities
Sacramento, CA – Today California YIMBY joined with California State Senator Scott Wiener (San Francisco); State Senator Ben Hueso (San Diego); State Senator Anna Caballero (Salinas); State Senator Nancy Skinner (East Bay); State Senator John Moorlach (Orange County); Assemblymember Autumn Burke (Los Angeles); Assemblymember Buffy Wicks (East Bay); Assemblymember Phil Ting (San Francisco); Assemblymember Ash Kalra (San Jose); Assemblymember Evan Low (South Bay); Assemblymember Kevin Kiley (Roseville); and Assemblymember Robert Rivas (San Benito) to announce new legislation aimed at addressing the state's housing crisis by updating antiquated zoning codes and establishing new rights for renters that protect them against displacement from their homes.
The More Housing, Opportunity, Mobility, Equity, and Stability Act ("More HOMES" Act, SB 50) creates new incentives for the construction of housing within one-half mile of existing transit stations in California cities, and includes protections against displacement for renters and sensitive communities living in those areas. The bill is expected to help relieve the acute housing shortage in California's cities while reducing pressure to build housing far away from job and educational opportunities, which forces long commutes and exacerbates pollution.
"California YIMBY is committed to ensuring that California is truly for everyone, and we're proud to sponsor this effort by some of the legislature's strongest housing champions to help us solve the housing crisis," said Brian Hanlon, President of California YIMBY. "By giving cities new tools to address outdated regulations, the More HOMES Act will help make sure that we have enough housing for all Californians."
In addition to helping address California's estimated shortage of 3.5 million homes, the More HOMES Act is also expected to reduce climate pollution by greatly expanding access to alternatives to private vehicle transport. Recent research from the California Air Resources Board found that the housing crisis is forcing California workers to drive long distances to their jobs, jeopardizing the state's world-leading efforts to reduce the pollution that causes climate change. More HOMES focuses on updating housing rules in areas that have strong transportation networks, and in areas with high job concentration — allowing Californians to live closer to where they work.
"We must take bold steps now to address our severe housing crisis and reduce our carbon footprint," said Senator Scott Wiener. "California's housing shortage hurts our most vulnerable communities, working families, young people, our environment, and our economy. It also increases homelessness. For too long we have created sprawl by artificially limiting the number of homes that are built near transit and job centers. As a result of this restrictive zoning in urbanized areas, people are forced into crushing commutes, which undermines our climate goals, and more and more Californians are living in wildfire zones. As educational and economic opportunities become increasingly concentrated in and near urban areas, we must ensure all of our residents are able to access these opportunities.  I am excited work with a diverse coalition to spur the development of more housing for all income levels while protecting vulnerable communities and ensuring we do more to address climate change."
A broad coalition of supporters expressed their enthusiasm for the bill's intent, including Mayor Darrell Steinberg of Sacramento; Mayor Libby Schaaf of Oakland; Mayor London Breed of San Francisco; and Mayor John Bauters of Emeryville — cities which are on the front lines of the housing crisis.
"I strongly support the concepts outlined in the More HOMES Act, because cities throughout California are in the midst of a housing affordability crisis and we need tools that allow us to meet our housing demands," said Sacramento Mayor Darrell Steinberg. "Recent state reports demonstrate cities are falling well short of the housing, climate and sustainable transit goals California committed to in SB 375, legislation I authored in 2008. Senator Weiner's legislation provides a vital tool for local governments to meet those goals."
"The Bay Area must address our shared housing crisis with bold solutions and this bill is an important step toward inclusive communities where everyone has access to stable housing," said Oakland Mayor Libby Schaaf. "I appreciate that Sen. Weiner has included key elements of the CASA process – an 18-month effort by Bay Area government officials and stakeholders to create new regional housing strategies – and I am committed to working with the state legislature to implement these solutions."
"San Francisco, along with the entire Bay Area, needs to create more housing if we are going to address the out of control housing costs that are causing displacement and hurting the diversity of our communities, said San Francisco Mayor London Breed. "I have seen too many people I grew up with pushed out of San Francisco because we have not built enough housing, especially affordable housing, throughout our entire City. I look forward to working with Senator Wiener and others to make sure the More HOMES Act creates more housing opportunities near transit, while maintaining strong renter protections and demolition restrictions so we are focusing development on empty lots and underutilized commercial spaces. I want to thank Senator Wiener for his continued leadership in pushing for more housing throughout California.
"Every city in California has to do its part to solve the housing crisis, and I'm proud to stand with fellow housing champions in support of the More HOMES Act," said Mayor John Bauters of Emeryville. "In addition to the incredible burden on our workers, the housing crisis is now fueling the climate crisis by forcing people into long commutes. We should build much more housing near transit, and I'm excited to support this effort to do so."
"We at California YIMBY believe that open, inclusive, and diverse communities, where neighbors welcome new neighbors, are the foundation of human potential and opportunity," Hanlon said. "By giving these new tools to cities, we'll be able to accelerate the development of housing near existing transit services while ensuring our communities aren't disrupted by the loss of long-time residents.
"The More HOMES Act combines the best ideas from urban planning with the critical input of affordable housing, labor, business, environmental, and community equity advocates. We're hopeful that the legislature will see the value in the bill's intent of expanding access to abundant, transit-served housing and opportunity for all," Hanlon said.
California YIMBY will be holding a Facebook Live event with Senator Wiener on Tuesday, December 4, at 3:00 pm. To participate in the event, click here.
For more information about the More HOMES Act, visit http://cayim.by/morehomes
For a list of supporters of the bill, visit http://cayim.by/mhsupporters
###
About California YIMBY: California YIMBY is a community of neighbors who welcome more neighbors. We believe that an equitable California begins with abundant, secure, affordable housing. We focus on housing and land use policy at the state and local level to ensure grassroots organizers and city leaders have the tools they need to accelerate home building. https://dev-ca-yimby.pantheonsite.io/
CONTACT: Matthew Lewis, Director of Communications, California YIMBY, press@cayimby.org