California YIMBY Joins Labor, Affordable Housing Leaders on
SB 423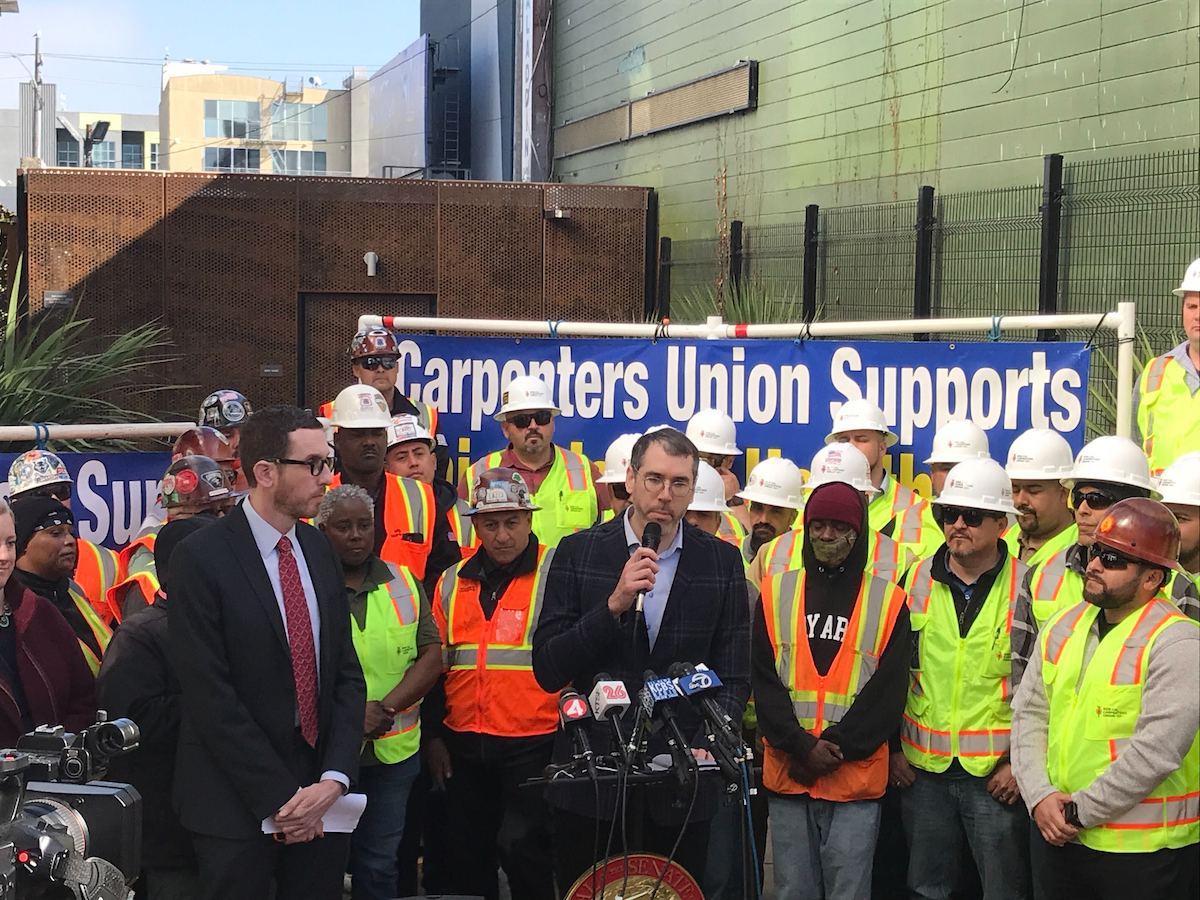 Expansion of SB 35 to Cover Mixed-Income Housing – Powerful Law Built 1,000's of Homes
"Good housing policy leads to affordable homes and good jobs"
SACRAMENTO – Today, California YIMBY joined with the California Housing Consortium, the California Conference of Carpenters, Inner City Law Center, and Local Initiative Support Corporation (San Diego) to announce its co-sponsorship of SB 423:
"SB 35 has led to the development of thousands of subsidized affordable homes across California – along with good jobs for construction workers," said Brian Hanlon, CEO of California YIMBY. "By expanding its provisions to create stronger incentives for mixed-income housing, we'll give builders the certainty they need to ramp up construction of housing for all Californians, while creating a pathway to grow our state's pool of skilled homebuilders."
SB 423 permanently extends the provisions of 2017's SB 35, a landmark housing bill authored by Sen. Wiener that has accelerated the construction of subsidized affordable housing in cities across the state. A 2021 study by the San Francisco planning department found that, since its passage, the law has shortened approval times for affordable housing from as long as 3 years to just 4 months; the bill has helped create nearly 3,000 homes just within city boundaries – 85 percent of them deed-restricted affordable units.
Similar research by the California Department of Housing and Community Development shows that SB 35 has led to the approval of over 11,000 homes statewide, most of which (75%) are deed-restricted units affordable to low-income families.
"California needs to pull out all the stops to build as much housing as possible," Hanlon said. "SB 423 will turbo-charge the construction of mixed-income housing – just as SB 35 did for subsidized affordable housing. It's also vital that we ensure construction workers are fairly compensated for their work. Their labor makes California more affordable.
"We're proud to stand with affordable housing developers, the carpenters, and our YIMBY allies to co-sponsor this bill with Sen. Wiener."
To learn more about the specific provisions of SB 423, visit https://cayimby.org/sb-423.