California YIMBY Celebrates the Passage of Senate
Bill 9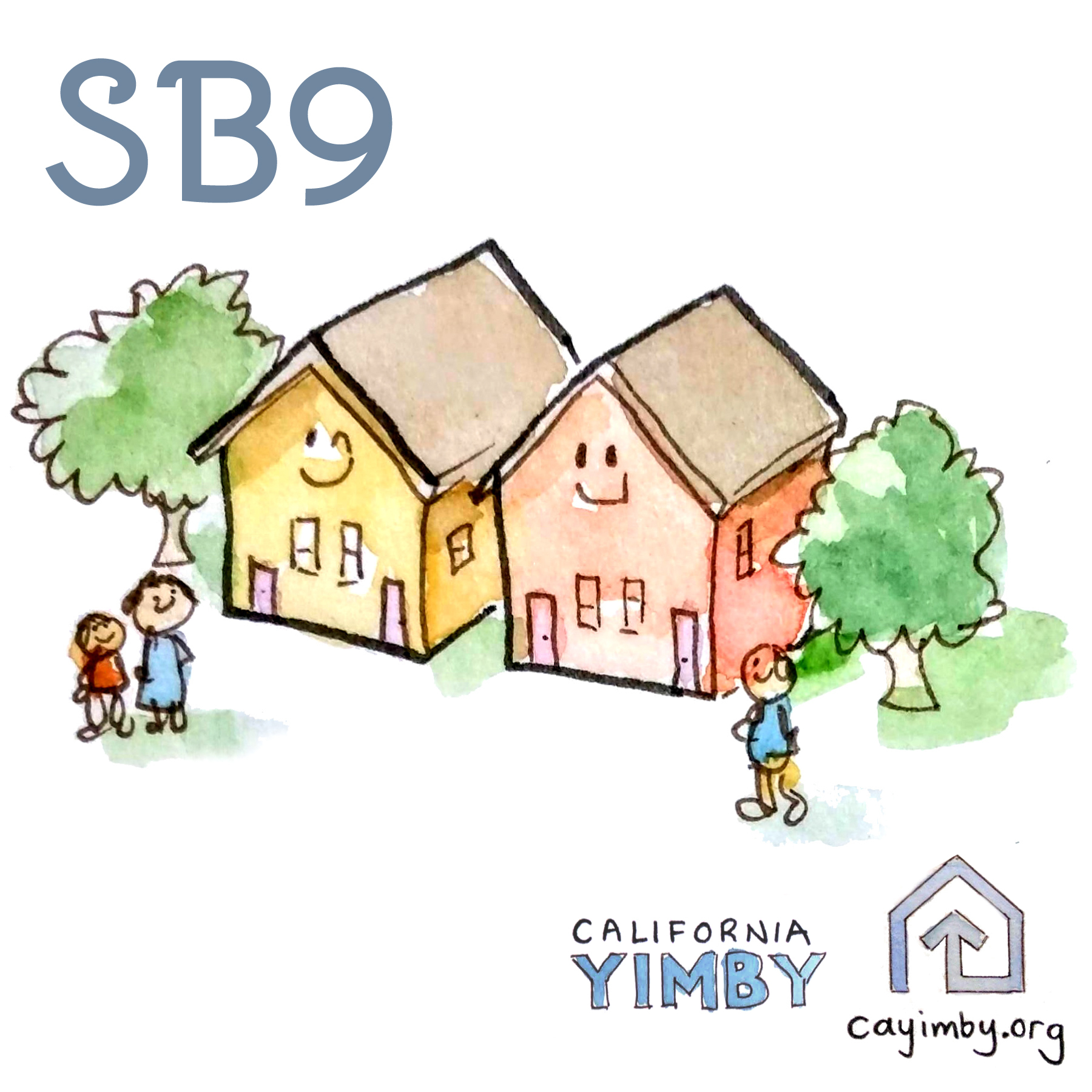 "We just took a giant leap toward more affordable home ownership"
SACRAMENTO – Today California YIMBY CEO Brian Hanlon released the following statement regarding the passage of Senate Bills 9 in the State Assembly:
"With the passage of SB 9 by the State Assembly, the California legislature has taken a major step toward helping more Californians achieve the dream of affordable home ownership," said Brian Hanlon, President and CEO of California YIMBY. "By making it legal to build duplexes, and allow the division of single-family properties into two properties, many more middle-class Californians will be able to afford to buy their first home. 
"We look forward to Governor Gavin Newsom signing this important bill into law."
SB 9 is a re-iteration of 2020 housing legislation, SB 1120, which passed both houses in the Legislature but ran out of time for a final vote. The bill returns California cities to the type of zoning that was common through the late 1970s, which allowed for "gentle density" — such as duplexes and fourplexes — in most urban neighborhoods. Such a change would bring California up to speed with states like Oregon, Washington, and Minnesota, which have passed similar legislation in recent years. 
"We're grateful to the Sen. pro-Tem for authoring this important legislation, and to the State Assembly for advancing it," Hanlon said. "We also want to thank our many partners and our 80,000 members across the state, who pulled out all the stops to send a clear message to our elected leaders: We need more homes, now." 
"Many homeowners in California want to downsize their home, make room for extended family members, or be able to have some additional income that can help with retirement," Hanlon said. "SB 9 will make that legal. SB 9 will help existing homeowners, and help make the dream of homeownership a reality for many more Californians."