California YIMBY Announces Support of SB 248, the Renters' Tax
Credit Bill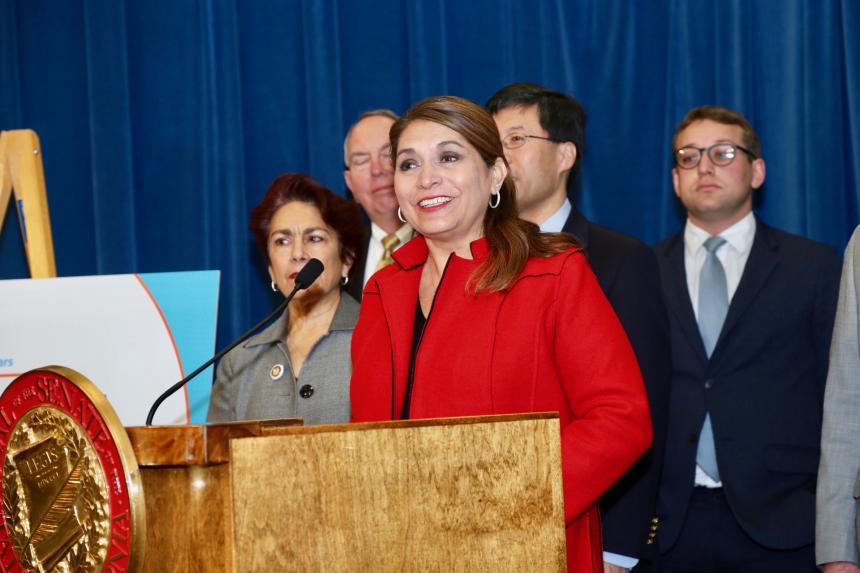 2.4 Million Renters Could See Relief
Sacramento, CA – California YIMBY today announced its support of SB 248, the Renters Tax Credit Bill, to provide urgently-needed relief to millions of Californians struggling with high housing costs. The bill, authored by State Sens. Steve Glazer (D-Orinda) and Lorena Gonzalez (D-San Diego), would increase California's renter's tax credit for the first time in 40 years, and offer relief to renters who have no tax obligation by allowing them to take the maximum refund.  
"The Renters Tax Credit is a common-sense idea that offers urgently-needed relief to California's millions of rent-burdened families — but it's also a matter of fairness," said Brian Hanlon, President of California YIMBY. "For decades, housing policy has unfairly favored homeowners by offering them a tax credit for the interest on their mortgages, but renters haven't been granted similar benefits. California YIMBY is proud to support this important piece of legislation and make our housing policy more fair and equitable."
If passed, the bill would increase the refund available to renters, and is expected to benefit 2.4 million renters in California.
For more information, contact Steven Harmon, Director of Communications for Sen. Glazer, (916) 651-4007.
###
About California YIMBY: California YIMBY is a community of neighbors who welcome more neighbors. We believe that an equitable California begins with abundant, secure, affordable housing. We focus on housing and land use policy at the state and local level to ensure grassroots organizers and city leaders have the tools they need to accelerate home building. https://dev-ca-yimby.pantheonsite.io/
California YIMBY is the sponsor of the More HOMES Act. To learn more, visit http://cayim.by/morehomes