A Tradition
of Organizing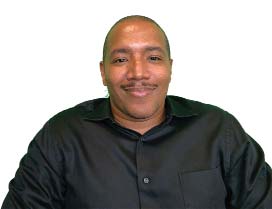 When there's a crisis in the community, we help our neighbors. A new movement is bringing back this tradition to address the housing crisis.
As young student activists and organizers in Ohio and Los Angeles in the early 1970s, my parents were a part of a rapidly-growing movement within the black community that sought to create the kinds of community institutions we knew we needed in order to prosper and thrive.
My dad won a scholarship to the college they attended by writing a play based on race relations — and, after they met, both my parents spent their young adulthood advocating for civil rights and basic respect for the human dignity of African Americans and people of color. Their achievements set the tone for my own work as a political organizer and activist for social justice.
The values I hold — fighting for what's right, holding our elected leaders accountable, making sure people find and use their own voices in addressing the systemic problems in our society — come from mom and dad, and from others in my family who heard the call to activism. I'm proud to be walking in their footsteps as a part of the next generation.
While my parent's political activities may have been seen as radical in their time, today, I'd just call that "being a good neighbor."
And there's no question that, now more than ever, our neighbors need our help. Poverty and homelessness are at record levels among African Americans in California, and many of our long-term neighbors are being pushed out by high rents — all consequences of the severe housing shortage that's crushing our state, from north to south and all points in between.
But like my parents before me, I'm not inclined to sit on the sidelines and watch as my brothers and sisters go through another cycle of gentrification and displacement. It's my commitment to creating equitable communities that led me into the political realm, first as a volunteer leader on the first Obama campaign, then as Operation Vote Director for the 2012 Obama Campaign in Wisconsin, and now as the statewide Director of Organizing for California YIMBY — a new, pro-housing group focused on ending the affordable housing crisis and making sure California is affordable for everyone.
Despite our passion and commitment to resolving the housing crisis in all of our communities, we're facing huge headwinds: Many of the wealthy, suburban California communities that put up barriers to inclusion in the 1960s and 1970s have maintained their political influence in our state, and continue to take an exclusionary view of how their communities develop. As the New York Times wrote recently:
There is [a] refusal on the part of wealthy progressives to live by the values they profess to support at the national level. Creating dense, economically and socially diverse urban environments ought to be a paramount goal of progressivism. Cities are the standard geographical unit of the global economy. Dense urban areas are quite literally the "real America" — the cities are where two-thirds of Americans live, and they account for almost all national economic output. Urban areas are the most environmentally friendly way we know about housing lots of people. We can't solve the climate crisis without vastly improving public transportation and increasing urban density. More than that, metropolises are good for the psyche and the soul; density fosters tolerance, diversity, creativity, and progress.

Yet where progressives argue for openness and inclusion as a cudgel against President Trump, they abandon it on Nob Hill and in Beverly Hills. This explains the opposition to SB 50, which aimed to address the housing shortage in a very straightforward way: by building more housing. The bill would have erased single-family zoning in populous areas near transit locations. Areas zoned for homes housing a handful of people could have been redeveloped to include duplexes and apartment buildings that housed hundreds.
At California YIMBY, we take seriously our state's history of excluding certain types of people — people of color, middle-class and low-income workers, and immigrants — via apartment bans and other restrictions on building affordable housing, but we're undaunted in facing the challenge. If you look at the scale and scope of the crisis, we don't have much of a choice: In Los Angeles, over 30% of people experiencing homelessness are African American — despite making up just 9% of the population. In Oakland, the black population has fallen from its high of 47% in 2000 to 31% today — a loss of 27,000 African Americans during that time.
My role at California YIMBY (YIMBY stands for "yes in my back yard") gives me the opportunity to engage with Californians across our state, to hear their stories of housing insecurity or even homelessness, and support their efforts to find solutions. I'm blessed to be able to listen to the concerns people have about preserving and protecting their neighborhoods while engaging in honest conversation about what we need to do to produce the housing that will provide everyone with a home. Sometimes, these conversations are awkward or uncomfortable. But as activists, we're not here to provide cover for the status quo: We're here to foster the kind of changes in society that would advance our values of neighborliness and empowerment, of creating access to opportunity through the most basic vector of access to affordable housing.
My goal is to not just walk in my parent's footsteps but to move our cause further down the field and advance the good work of folks like my parents and so many of their fellow activists. I'm confi dent that as we build this movement, we'll become a force for overcoming the barriers — both historic, and from the present-day — to inclusive, diverse, open communities. We really can make California for everyone.
Change is going to come, but to get there we'll all have to "do the work" — in our communities, but also in our own hearts and minds. Learn more about California YIMBY at cayimby.org/generations and join us in this fight.