America's Housing Crisis Is A Ticking
Time Bomb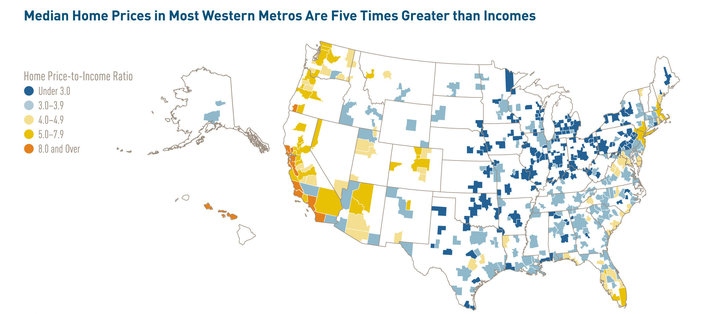 By nearly every measure, the American housing sector is broken. For decades, city, state and federal policies have contributed to rising rents, falling subsidies and the systematic shift of homeownership to older, richer and whiter Americans.
That's the undeniable upshot of a new report from the Joint Center for Housing Studies at Harvard University. The report compiles hundreds of metrics on the health of America's housing sector and finds that, despite some short-term progress since the recession, the long-term prognosis is grim.
The housing crisis is the ticking time bomb at the heart of the American economy, wiping out savings, increasing inequality and reducing the ability of workers to weather the next recession. It has been in front of us all along, but now, finally, it is impossible to ignore.