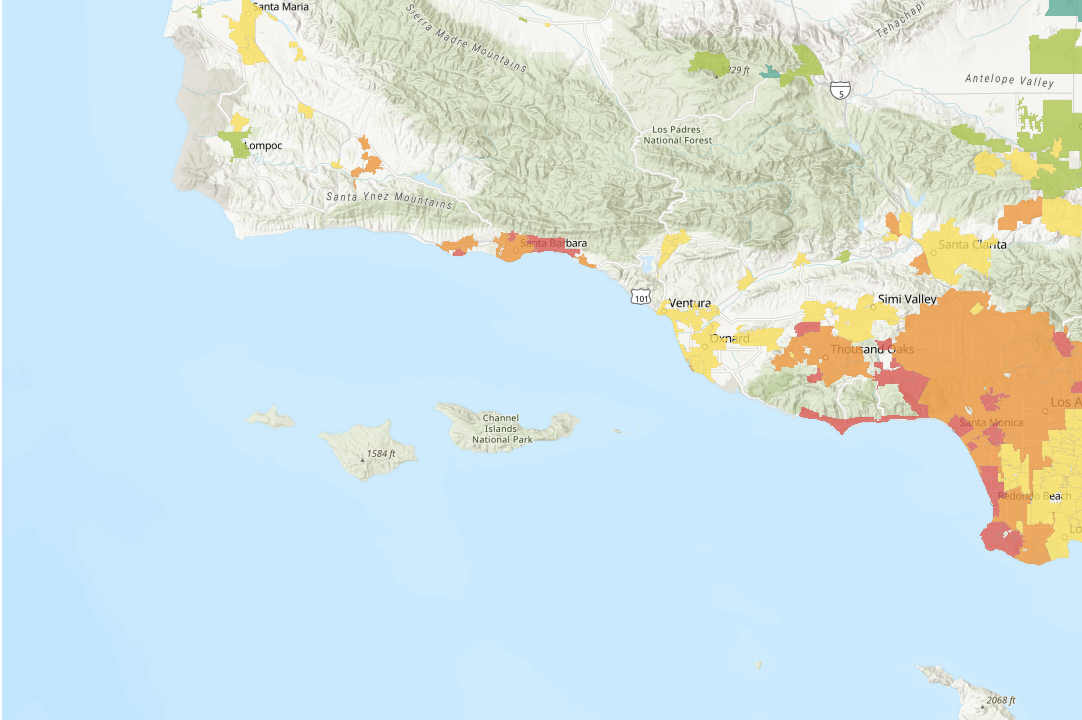 This map shows the ratio of local median home prices to metropolitan median household incomes for every jurisdiction in California. 
In general, a ratio of five or below is considered healthy. This means that the typical household has a path to homeownership. But across the Golden State—and especially in high-opportunity, climate-resilient areas—home prices are far out of reach of the typical California family.
View map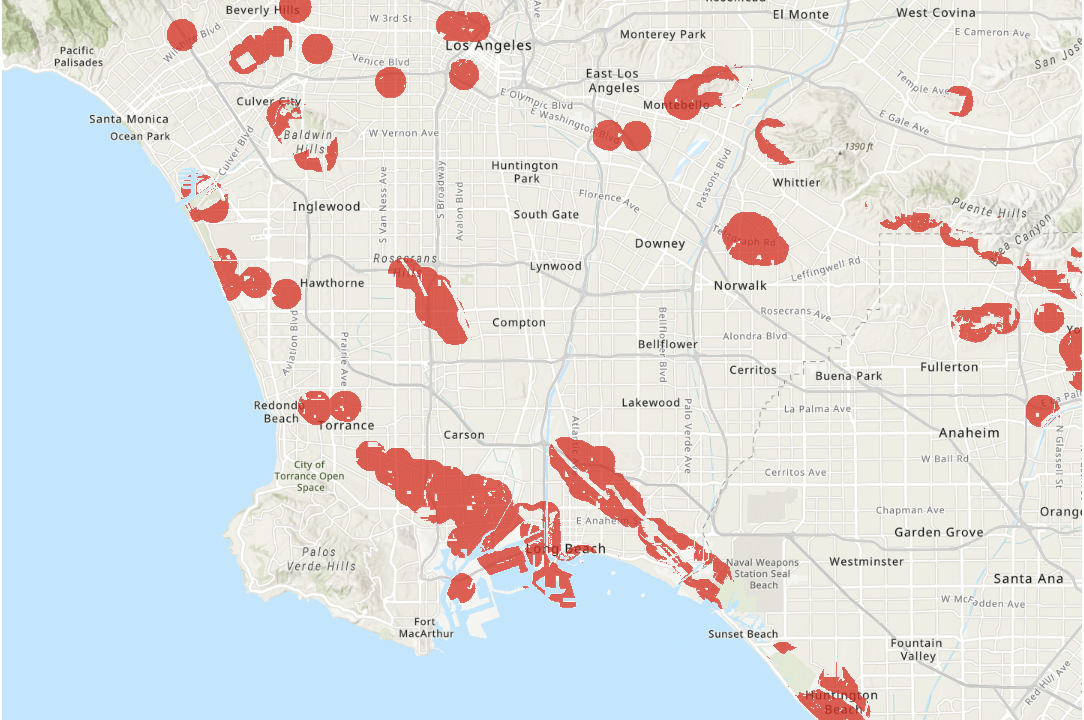 Active Oil Wells – 3,200-Foot Buffer
This is a map of areas of the state that won't be eligible for SB 4 owing to the additional exclusion of areas within a 3,200-feet of an active oil well—an exclusion added to the bill by the Assembly Natural Resources Committee.
In plain English, this means that schools, churches, synagogues, and mosques in these areas will not be able to build affordable housing pursuant to this law. While SB 4 will still be a major step forward in creating opportunities for affordable housing, we hope legislators will reconsider this blanket exclusion in the future.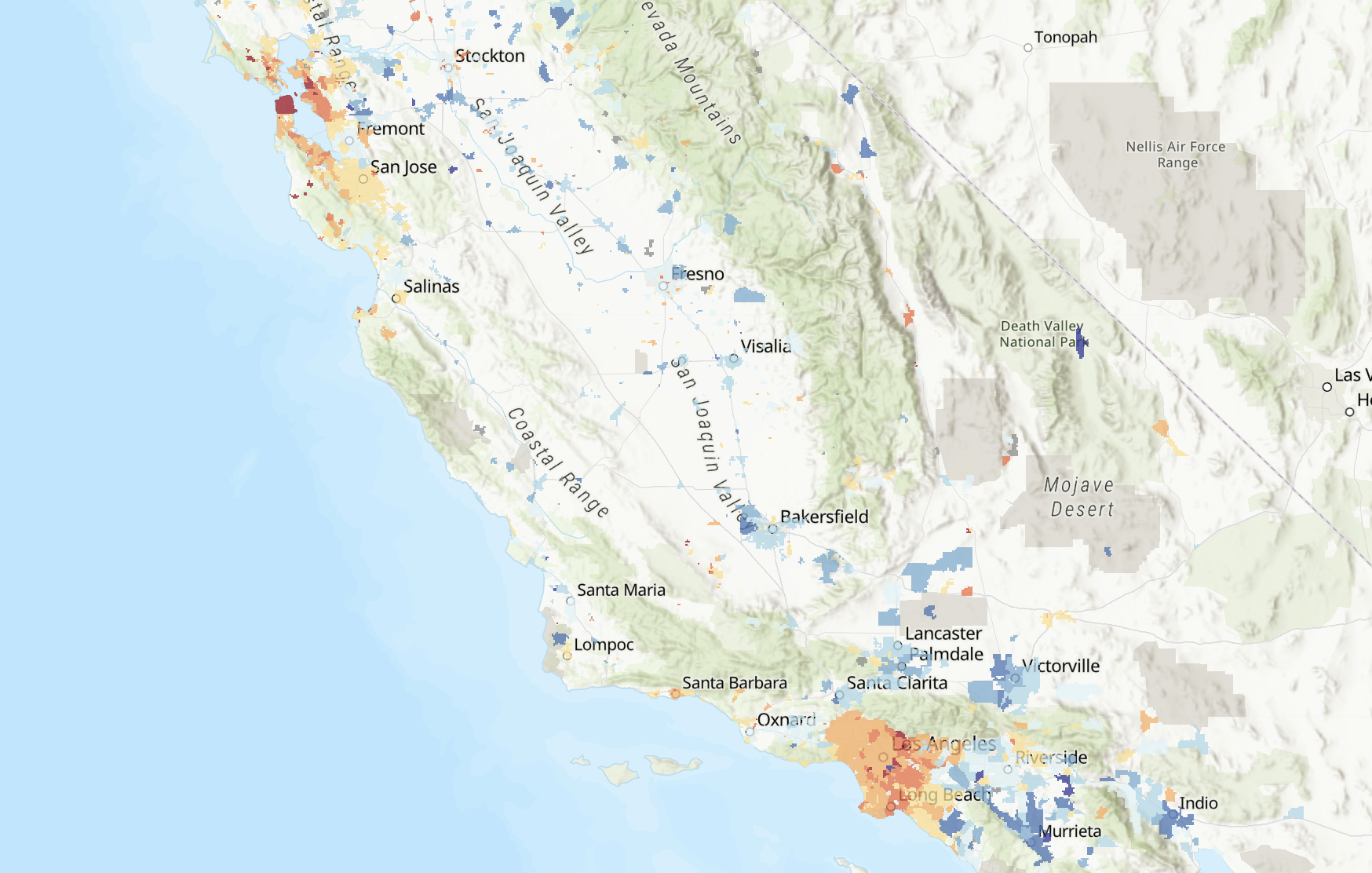 The median home in California was built in 1976, meaning that the typical home is nearly 50 years old. But how does this vary across the state? Using US Census data, we can tell which parts of the state have the oldest and newest housing stock.
Excited about solving the housing crisis?
Like to read about housing, land use, and urban planning?
The official newsletter of California YIMBY
Contact your legislator
Sign our petition to urge your legislators to support our 2023 legislative priorities.
Donate to support our agenda
Donate now to support housing for everyone.
Join our Team
Sign up for our Rapid Response Team.