Enacted in 2019, AB 68 legalized the widespread construction of "Granny Flats," or Accessory Dwelling Units (ADUs), as easy-to-build affordable housing. ADUs are small, independent homes that are built alongside (or sometimes, within) an existing single- or multi-family home. In addition to traditional ADUs, AB 68 also legalized "junior" ADUs of 500 square feet or smaller, which must be built entirely within an existing home and have a functioning kitchen and bathroom.
Prior to AB 68, cities across California erected substantial barriers to their construction, including high fees, land use and permitting obstacles, and other "red tape." AB 68 addressed all these issues by:
Reducing the maximum time for approved permits from 120 days to 60
Eliminating local ordinances that had the effect of banning ADU construction, such as minimum lot sizes and floor area ratios
Eliminating the requirement that garages converted to ADUs include 1:1 replacement parking
Allowing by-right approval (i.e., minimal process) for both an ADU and a JADU
Prohibiting cities from banning short-term rentals in ministerially-approved ADUs, and
Granting the state's Department of Housing and Community Development the authority to evaluated whether local agencies' ADU ordinances comply with state law
Existing single-family properties in California have the potential for roughly 1.8 million new ADUs.
Roughly 85 percent of these are single-family homes where building an ADU pencils out according to current construction costs and rents; the remainder are sites ideal for both an ADU and JADU
Click here for the market analysis of ADU production.
Click here for the official fact sheet.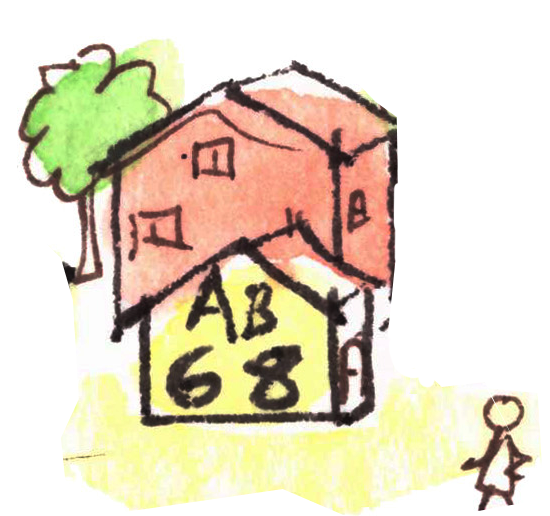 Author: Phil Ting (D, AD 19)
Resolution:
AB 68 was signed by the governor on 10/9/2019
Assembly Floor (9/13/19): 66 Yes / 5 No
Senate Floor (9/13/19): 26 Yes / 10 No
Press Coverage
California's New Accessory Dwelling Units Laws: What You Should Know – 
Forbes
California housing legislation seeks to make it easier to build accessory dwelling units – 
VC Star
Burbank amends ordinance regulating granny flats to meet new state mandates – 
Los Angeles Times
Opinion: Finally, Governor signs AB 68 into law, effectively ending single-family zoning statewide – 
Long Beach Post
Supporters
AARP
ADU Task Force East Bay
AFL-CIO
Alameda County Board of Supervisors, District 5
Bay Area Council
Bay Area Regional Health Inequities Initiative
BRIDGE Housing
Building Industry Association of the Bay Area
California Forward Action Fund
California Apartment Association
California Association of Realtors
California Community Builders
California Teamsters
California YIMBY (Sponsor)
Casita Coalition
Center on Policy Initiatives
Central Coast Alliance United for a Sustainable
Economy
Chan Zuckerberg Initiative
cityLAB-UCLA
City of Oakland
Community Legal Services in East Palo Alto
County of Alameda Board of Supervisors
EAH Housing
East Bay Housing Organization
Eden Housing
Emerald Fund
Enterprise Community Partners
Eric Garcetti, Mayor of Los Angeles
Facebook Inc.
Greenbelt Alliance
Habitat for Humanity California
Hamilton Families
Hello Housing
Inspired Independence
LA-Mas
Larson Shores Architects
League of Women Voters of California
Los Angeles Alliance for a New Economy
McDunn ADUs
Metropolitan Transportation Committee
MidPen Housing
Mikiten Architecture
Natural Resources Defense Council
Non-Profit Housing Association of Northern CA
Northern California Carpenters Regional Council
Oakland Metropolitan Chamber of Commerce
OpenScope Studio Inc.
Orange County Communities Organized for
Responsible Development
Partnership for Working Families
Political Solutions LLC
PreFab ADU
PICO California
Related California
San Diego Apartment Association
San Francisco Foundation
San Francisco Housing Action Coalition
Santa Cruz YIMBY
Silicon Valley at Home
Silicon Valley Community Foundation
SPUR
TentMakers Inc.
Terner Center for Housing Innovation
The Two Hundred
TMG Partners
TransForm
United Dwelling
Urban Displacement Project
Valley Industry & Commerce Association
Excited about solving the housing crisis?
Like to read about housing, land use, and urban planning?
The official newsletter of California YIMBY
Contact your legislator
Show your support for our legislative agenda.
Donate to support our agenda
Donate now to support housing for everyone.
Join our Team
Sign up for our Rapid Response Team.