2022 Policy Framework
For the 2022 legislative session, California YIMBY has crafted a 5-part policy framework. The framework provides an overview of our priority policy areas this year. We'll use the framework to guide our decisions about which bills we work on, including those we sponsor and those we sign on to as a supporter. The framework includes legislation that will:
Legalize multi-family housing, and make it legal to build affordable, multi-family homes in wealthy neighborhoods, and in areas with abundant resources like schools, transit, jobs, and health care services.
Protect vulnerable tenants from displacement by ensuring new housing includes robust protections for existing residents, and that the economic benefits of new housing are also captured by disadvantaged and vulnerable communities.
Make it faster, cheaper, and easier to build homes by eliminating excessive fees, arbitrary regulatory hurdles, and other roadblocks local governments establish to delay or deny housing.
Provide more public funding for subsidized and social/public housing to ensure low-, very-low, and unemployed Californians have safe, secure housing without rent burden.
Ensure all Californians have secure housing during and after COVID-19 by protecting renters from being evicted for nonpayment and providing debt relief for tenants, small landlords, and affordable housing providers.
2022 Priority Legislation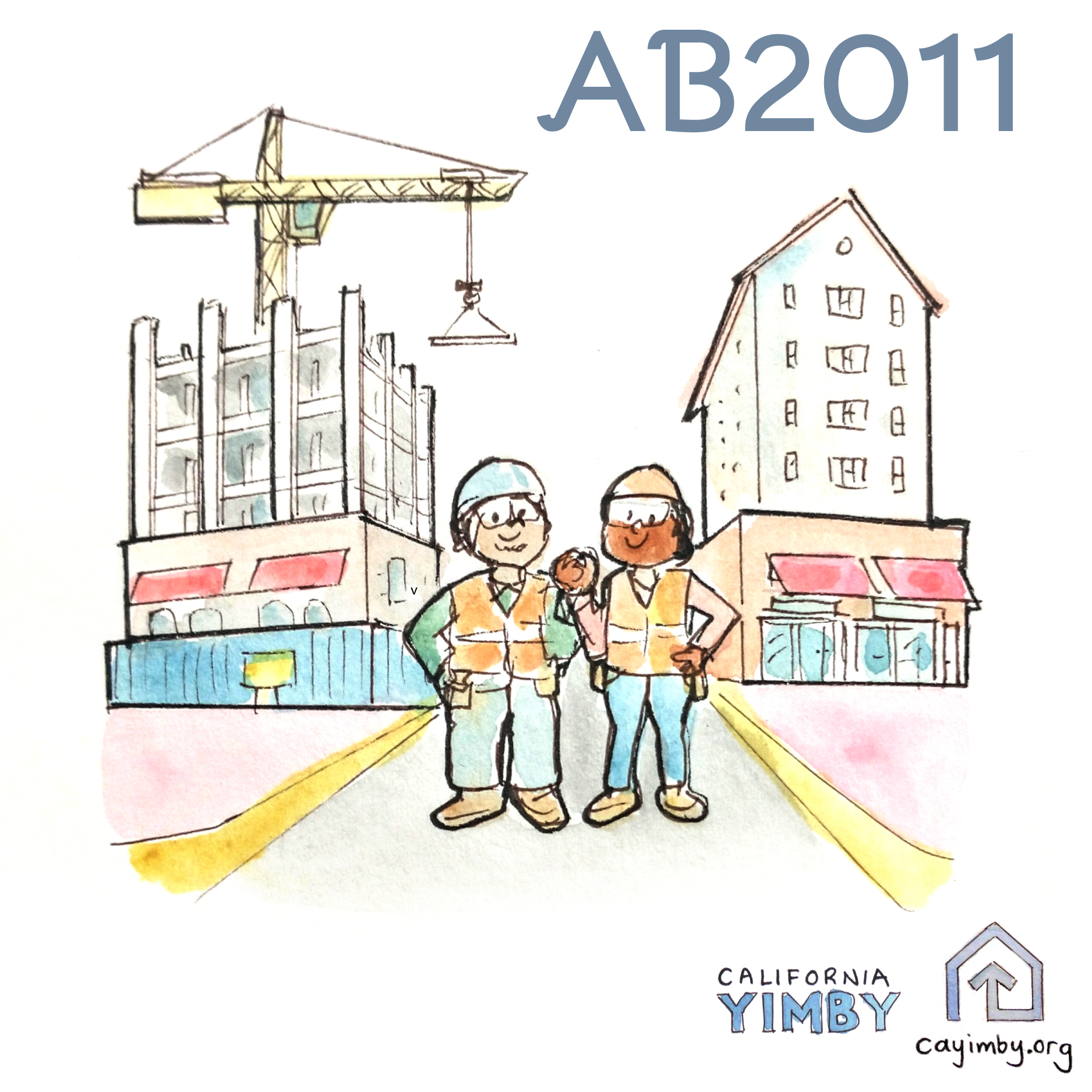 AB 2011 (Wicks)
AB 2011 allows for ministerial, by-right approval for affordable housing on commercially-zoned lands, and also allows such approvals for mixed-income housing along commercial corridors, as long as the projects meet specified affordability, labor, and environmental criteria.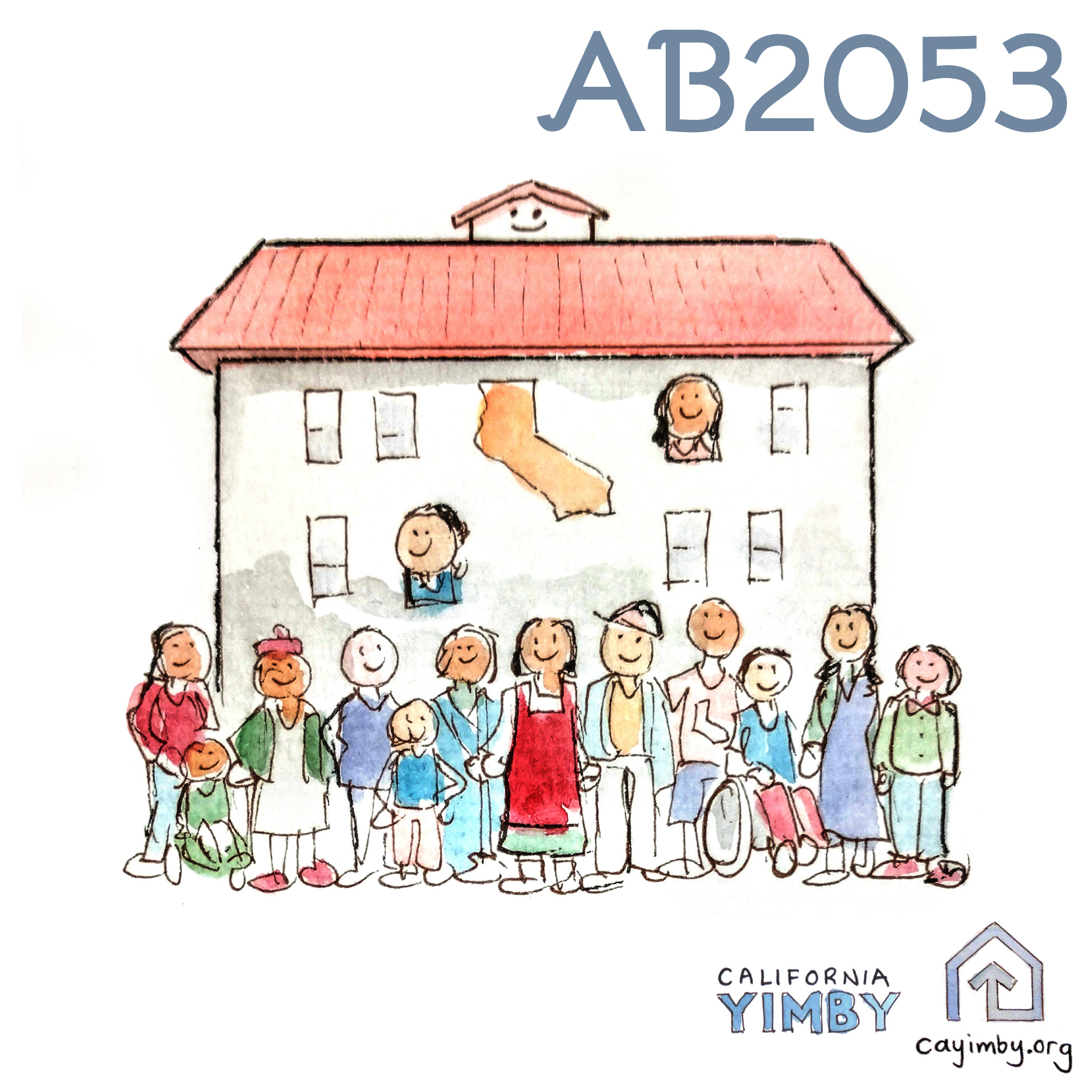 AB 2053 (Lee)
AB 2053 would establish a new, statewide social housing program that would fund, build, and manage affordable housing for both rent and homeownership.
Excited about solving the housing crisis?
Like to read about housing, land use, and urban planning?
The official newsletter of California YIMBY
Contact your legislator
Show your support for our legislative agenda.
Donate to support our agenda
Donate now to support housing for everyone.
Join our Team
Sign up for our Rapid Response Team.